Vans for transport: a special conversion in a Ducato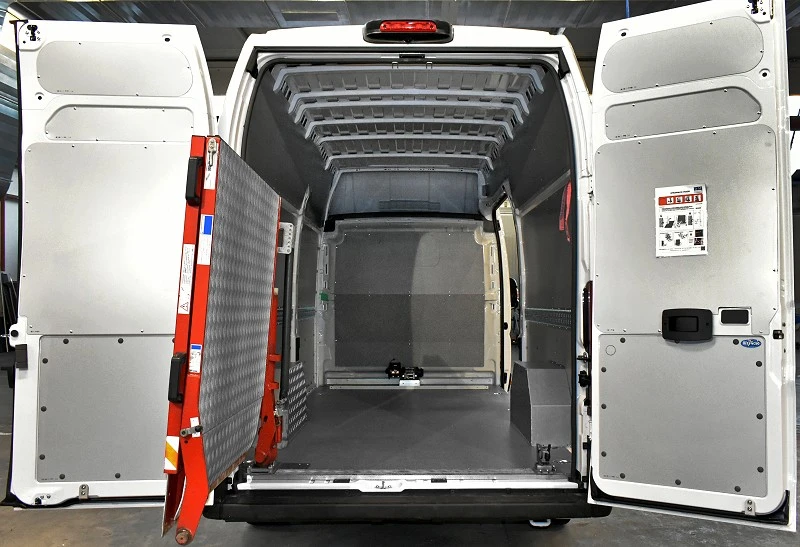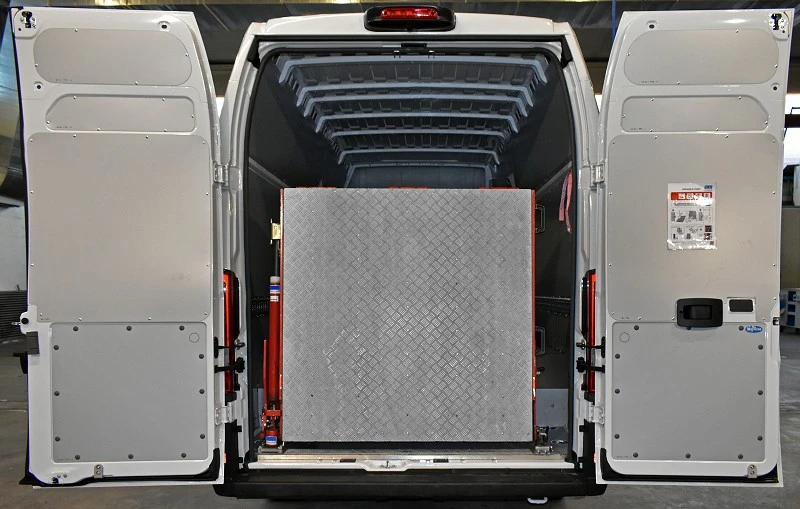 Since 1996, when Francom first concentrated 100% on the design, production and installation of liners and storage systems for vans, Syncro System has fitted out over 70,000 vehicles. Most of these have been converted into mobile workshops. A large number have been fitted only with interior bodywork liners. Yet others have been turned into dedicated "equipment transport vehicles". These are typically fitted with interior liners to protect them against damage, then equipped with a few carefully selected accessories for carrying materials and equipment to their destination. The owner of the Fiat Ducato illustrated on this page, a company that services disinfection and sterilisation equipment, had the following three objectives:



To protect the Ducato's bodywork


To load large, heavy equipment with a minimum of effort


To secure cargo safely for road transport


Super-tough liners
Given the intended use of the van, the Syncro team began by lining the interior to ensure adequate protection against damage and wear. Handling large, heavy equipment in the back of a van inevitably involves a high risk of damage to the walls and floor.
The floor and the bulkhead between the cargo compartment and the cab were therefore protected with marble-look plywood liners. These are coated in a special resin that protects the plywood against humidity and impact. This coating has other key features too: it is beautifully easy to clean and maintains its as-new appearance for years to come: two important characteristics given that this customer works with healthcare providers and dental clinics.
The walls and doors were then completely covered in painted steel panels. This type of liner is ideal for protecting the bodywork behind it and as a rigid surface for fixing cargo retaining accessories (see below).
The Syncro team overlooked nothing in their efforts to protect the van body against damage: even the wheel arches are fully enclosed, using a combination of aluminium tread plate (for the inward facing surfaces) and painted steel (for the upper covers).
Ramps and hoist: two great partners for loading heavy equipment
This Ducato is fitted with two separate accessories for loading and unloading heavy cargo without risk to the operator:



1. A van-mounted access ramp in aluminium and steel, with a load capacity of up to 1800 kg. This ramp is installed on a pivot at the left of the rear doorway and can be folded away when not in use to permit easy access to the van interior.


2. An electric winch with a steel lifting cable, installed at the bulkhead. Note the steel bar across the floor at the front of the load compartment: this delimits the cargo area and protects the winch motor against impact.



Using these two accessories, operators can connect the winch hook to equipment at the bottom of the ramp then switch on the winch motor to pull it on board.
Cargo retaining accessories
Once on board, equipment has to be safely secured to stop it sliding around in transit and damaging the van's bodywork or endangering other road users. The left and right side walls of the Ducato have therefore been fitted with metal rails about one metre above the floor. Used in conjunction with hooks and straps, these form highly effective ways of lashing cargo in place, irrespective of size and weight.