CONVERSION WITH SHELVING AND DRAWER UNITS FOR THE VIVARO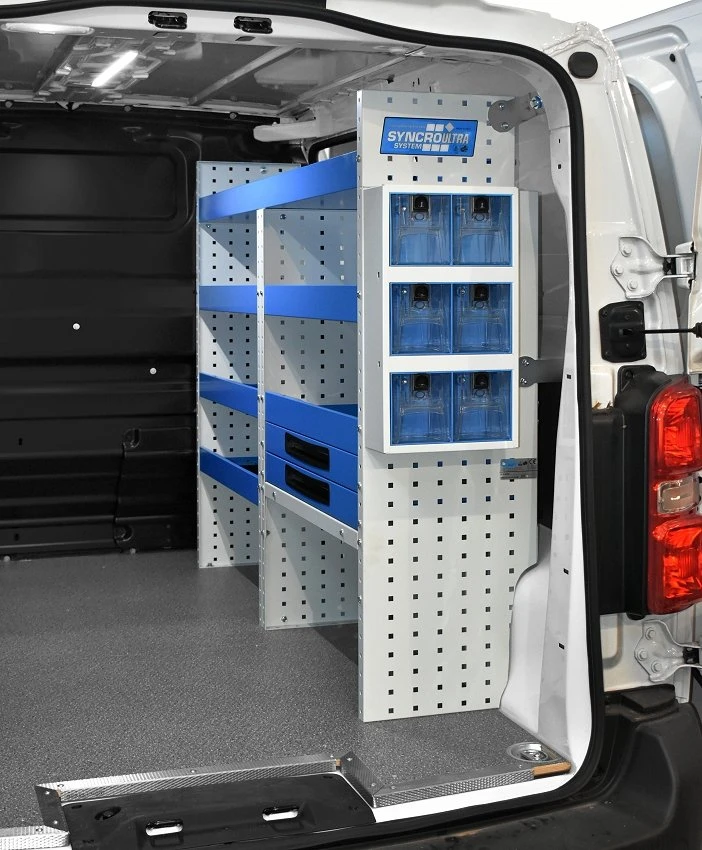 The Opel Vivaro is a mid-sized van introduced in 2001 and manufactured in the English Vauxhall plants in Luton, and those of Nissan in Barcellona. It is also sold as the Renault Trafic, Vauxhall Vivaro, and the Nissan Primastar. The introduction of the Vivaro marks a milestone in the mid-size commercial vehicle market, due to its sleek modern design and a loading area characterized by nearly straight walls, much appreciated by owners who transformed them with a Syncro System conversion. The bulkhead is slightly inclined, but this doesn't present a problem for Syncro conversion, thanks to the specially designed Syncro racking components, like shelving and drawer units that can fit the shape of any van. Greatly appreciated on these models are the Syncro narrow drawer units with clear plastic drawers. They are easily mounted over the wheel arch, hold lots of small parts and fittings, while taking up minimal valuable cargo space.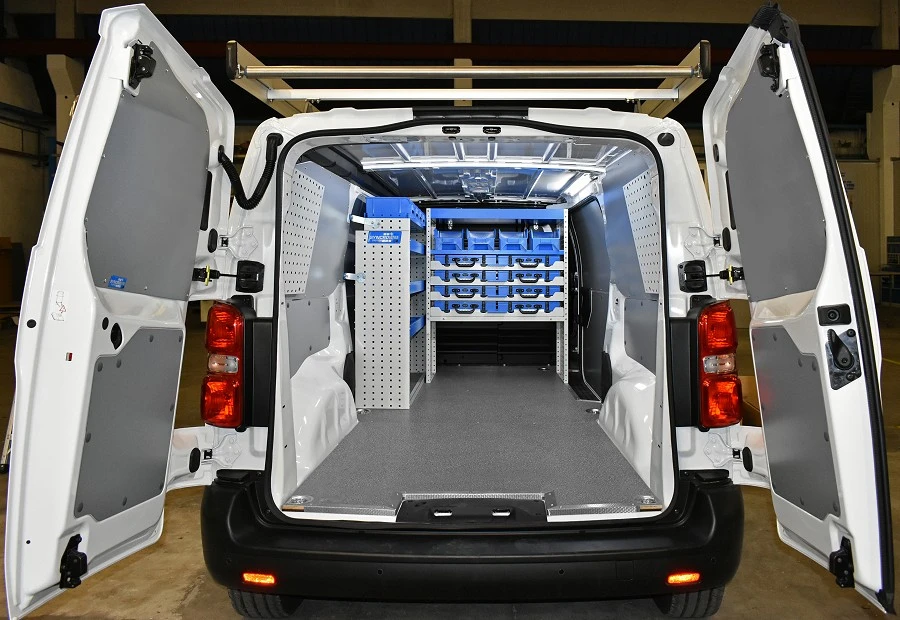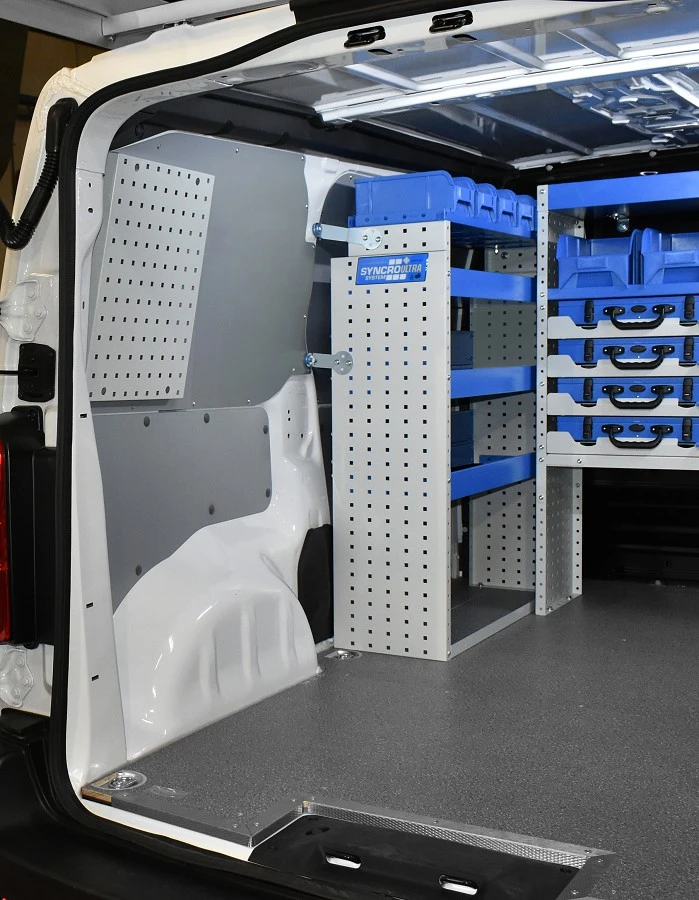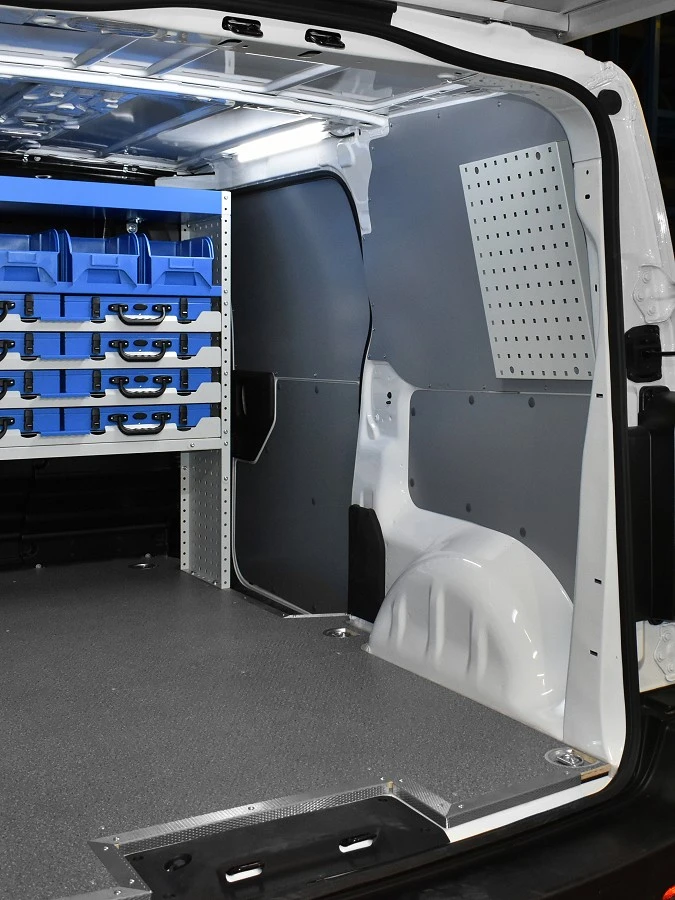 2014 VIVARO CONVERSION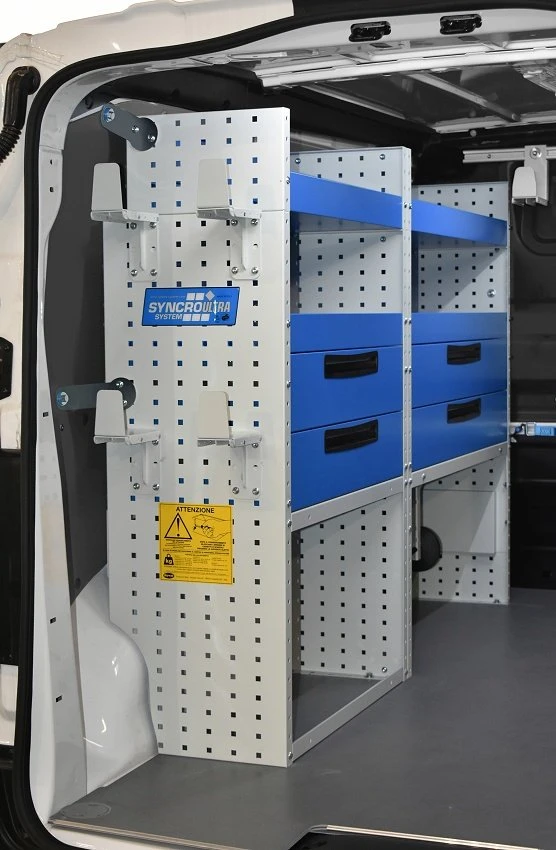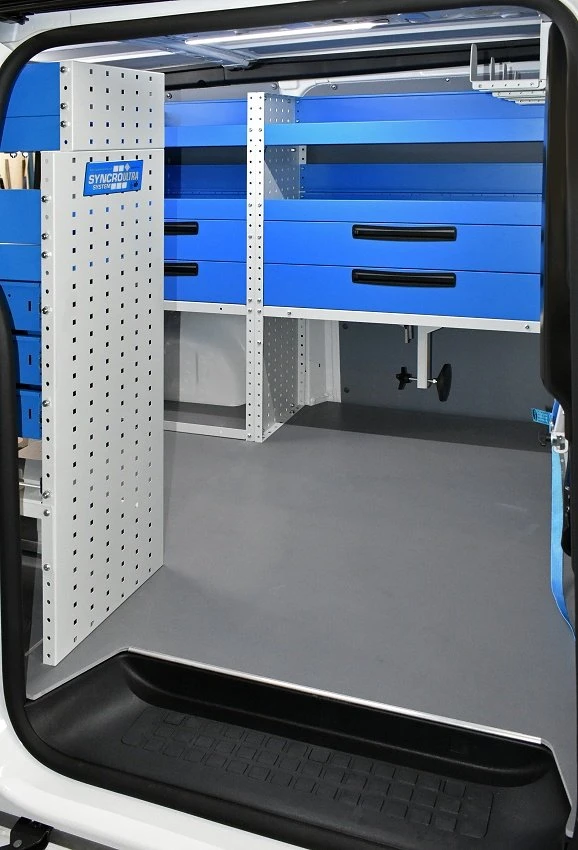 The Syncro modular racking system is 100% customizable, so that each conversion can match the exact needs of each individual client. In these photos, we see a Vivaro conversion solution with shelving on the left-hand side and clear plastic drawers on the right side. Check out another example of a Syncro solution for the Vivaro. And another Vivaro conversion with shelving components on the left-hand side.
FLOOR PANELS AND INTERIOR LINERS FOR THE VIVARO
Available now in every Syncro center: all 12 mm plywood floor panels, interior liners in pre-coated galvanized steel or aluminum, wheel arch covers, window covers, and lots of other accessories.
VIVARO ROOF RACKS, LOAD BARS AND UTILITY RACKS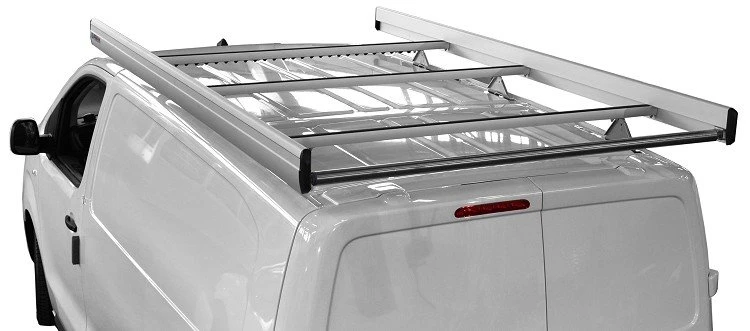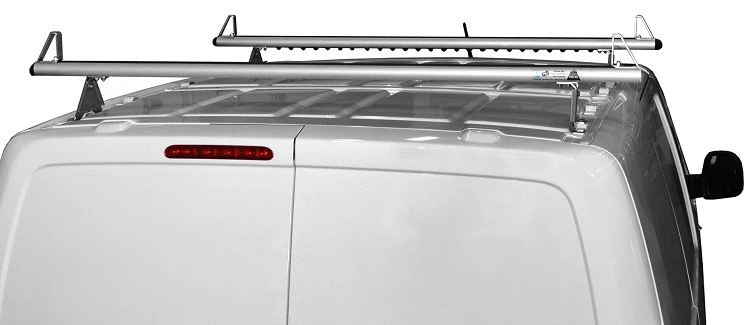 Syncro also manufactures the whole range of roof racks, roof bars and ladder racks for the Vivaro – all with the Syncro patented Ultrasilent design.