A HEAVY-DUTY ROOF RACK FOR A MASTER/MOVANO

For the last fifteen years and more, the Syncro System Group has specialised in producing and installing racking and accessories that make your van more functional and your work easier. 
In addition to a vast range of shelves, work tops and drawers, Syncro's European van racking centres offer easily customisable solutions for carrying materials, cargo and equipment on the roof of your van. 
These photos show a heavy-duty Syncro roof rack on a Renault Master / Opel Movano. Thanks to this extra-robust rack, the van's owner can carry any weight up to the maximum permissible load on the roof.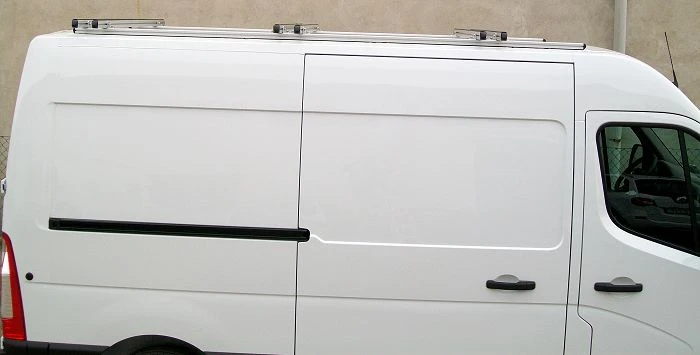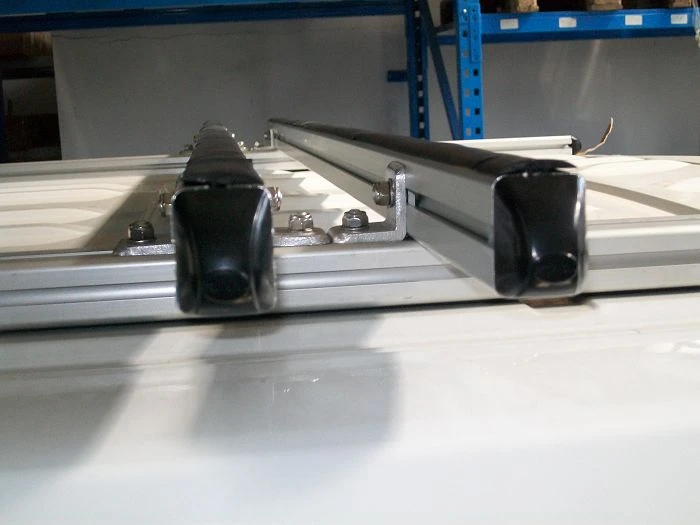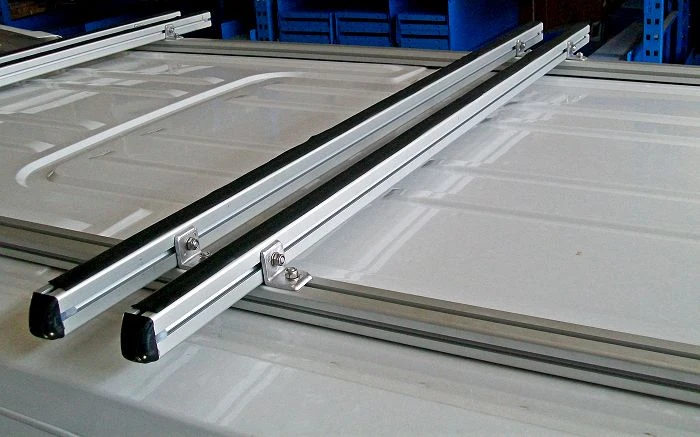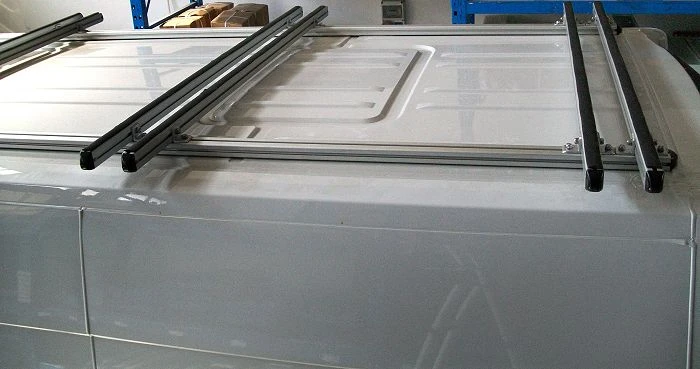 RACKING FOR AN ELECTRICIAN, WITH A COMPARTMENT FOR CABLE CHANNELS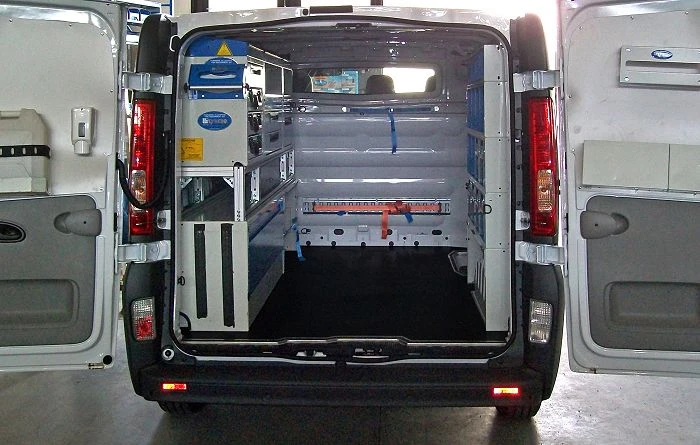 Electricians very often ask Syncro to install a racking system with a special compartment for carrying cable ducts, channels and other long items. 
This, of course, has to be done without taking up the central floor-space needed to carry work benches, electrical power panels, etc., and without compromising the storage provided for tool cases, spare parts, equipment and sundries. 
These images illustrate customised Syncro racking in a Renault Trafic / Opel Vivaro. The system comprises transparent plastic containers on the right side and, on the left, drawer units, shelves, a compartment for power tool cases and three component cases in dedicated trays under a drawer unit. 
Thanks to Syncro's special profiles, a full-length compartment has been created in the centre of the racking to transport all the cable ducts and channels the electrician needs.
RACKING FOR A GO-KART RACER IN A FORD TRANSIT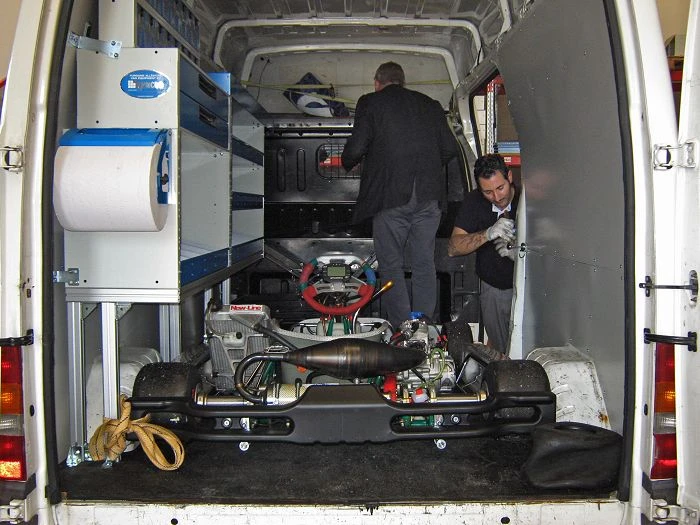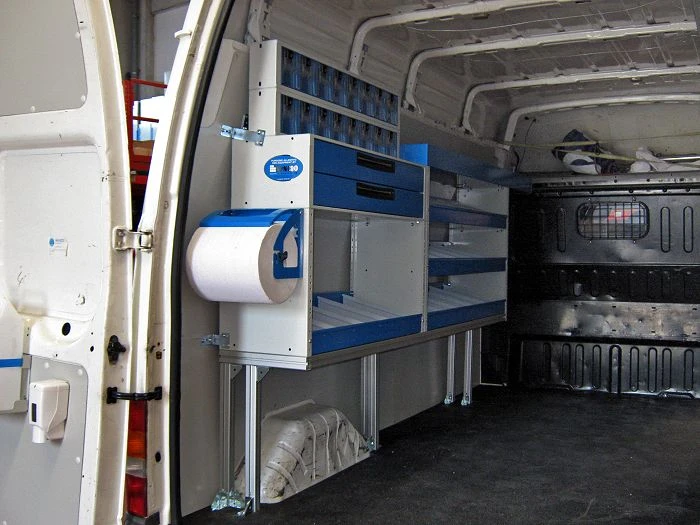 One of the most pressing needs expressed by our customers is to keep as much floor space as possible free for carrying equipment for work and leisure. 
In the case illustrated here, in addition to the usual shelves and drawers, the customer also wanted to be able to load a go-kart that took up all the space between the wheel arches of his Ford Transit. 
As you can see, we installed the racking on a frame that left the floor free to load the go-kart and made full use of the space at the top of the vehicle's cargo compartment.
Another happy customer … one of 60,000 served by the Syncro System Group over the last twenty years.