FLOOR LINERS FOR THE 2016 JUMPY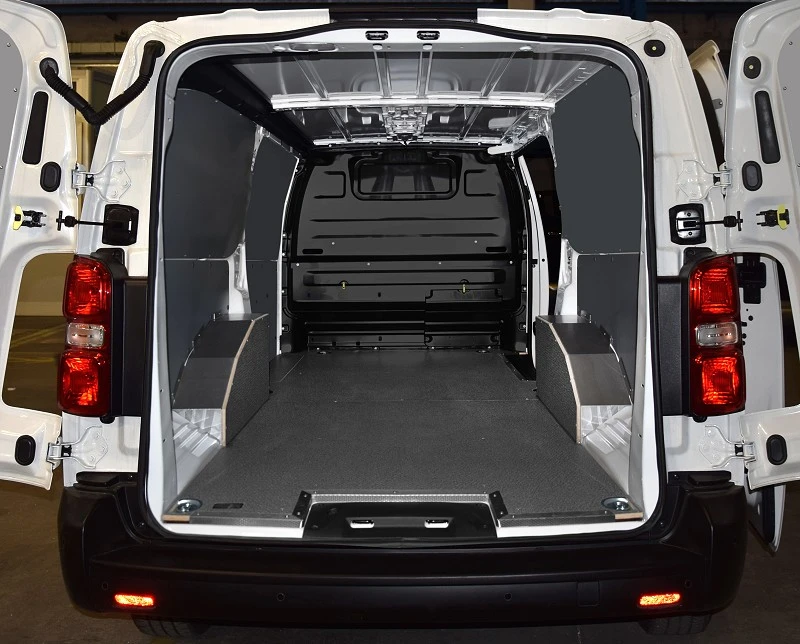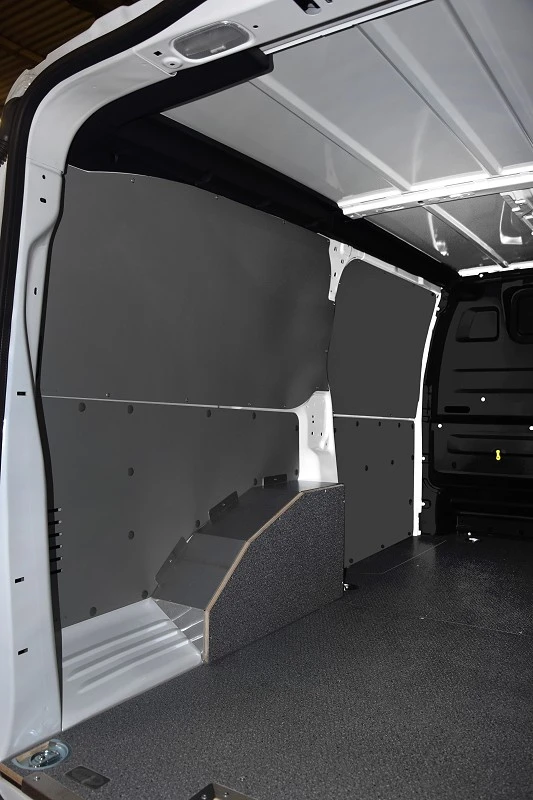 The Citroen Jumpy is the result of a joint venture between the Japanese manufacturer Toyota and the French PSA Group (Peugeot and Citroen).
The Jumpy was first introduced in 1996 and proved an immediate hit. It was radically redesigned for the second series launched in 2007. The third series, introduced in 2016, boasts a large load compartment for the van's size, with a regular shape that makes it ideal for the transport of cargo and for the installation of Syncro System van racking.
The current version of the Jumpy boasts a useful load capacity of up to 1400 kg with 6.6 m3 of volume and 4 m of useful length. The Jumpy can also tow a trailer of up to 2.5 tons maximum authorised mass. Thanks to its modular design, the Jumpy offers a choice of two wheelbases (2.92 m and 3.27 m), two rear overhangs (0.80 m and 1.15 m) and 3 different lengths.
The Syncro Group began producing and installing all kinds of protective liners for the Jumpy back in 1996. The Syncro range includes practical plywood or aluminium liners to protect the floor of your van. As with all vans, the original floor is not particularly robust, and can easily be dented or deformed by falling cargo or protruding parts.
BODY LINERS FOR THE JUMPY
Syncro's body liners are in great demand too, as they prevent damage to caused by shifting or falling cargo striking doors and walls while the van is travelling.
Installation times are extremely short too, as all Syncro liners for the Jumpy come cut to size and pre-drilled.
SAVING MONEY WITH FLOOR AND BODY LINERS FOR THE 2016 JUMPY
Like all vans, the Jumpy comes with no real protection for the load compartment. Syncro's floor and body liners can therefore save you a great deal of unnecessary expense for bodywork repairs. They help preserve your van's re-sale value too.
The raw materials Syncro uses for its floor, wall, door and bulkhead liners and wheel arch covers are extremely tough, long lasting and lightweight. Resinated plywood, aluminium and painted steel sheet are all used.
Discover Syncro's racking for the Jumpy and roof bars and roof racks for the Jumpy.