FLOOR LINER FOR THE 2016 TALENTO
The FIAT TALENTO is a medium size van positioned between the Ducato and the Doblò.
A generous load compartment with almost vertical side walls makes the Talento ideal for carrying cargo and for installing shelves, drawers and mobile workshop equipment.
The floor of the TALENTO, however, is not particularly even, and has a number of dips in addition to the usual reinforcement profiles found in all vans. Like all van floors, it is exposed to the risk of damage by unevenly distributed loads and protruding parts.
INTERIOR LININGS FOR THE 2016 TALENTO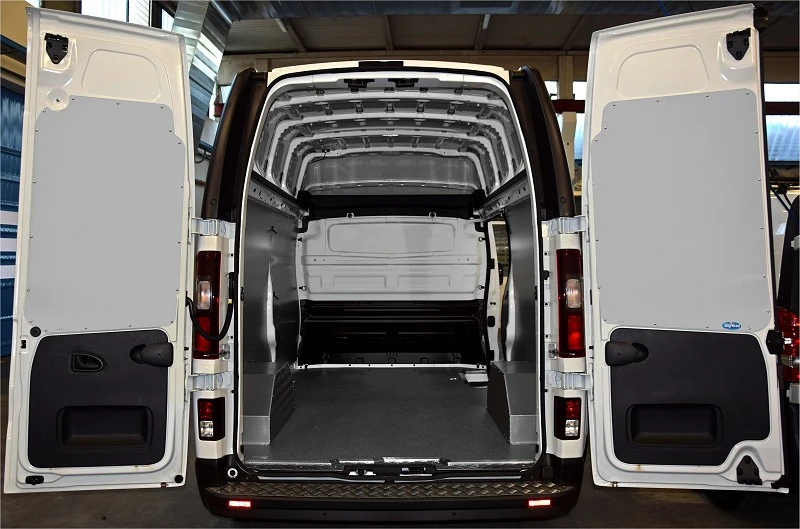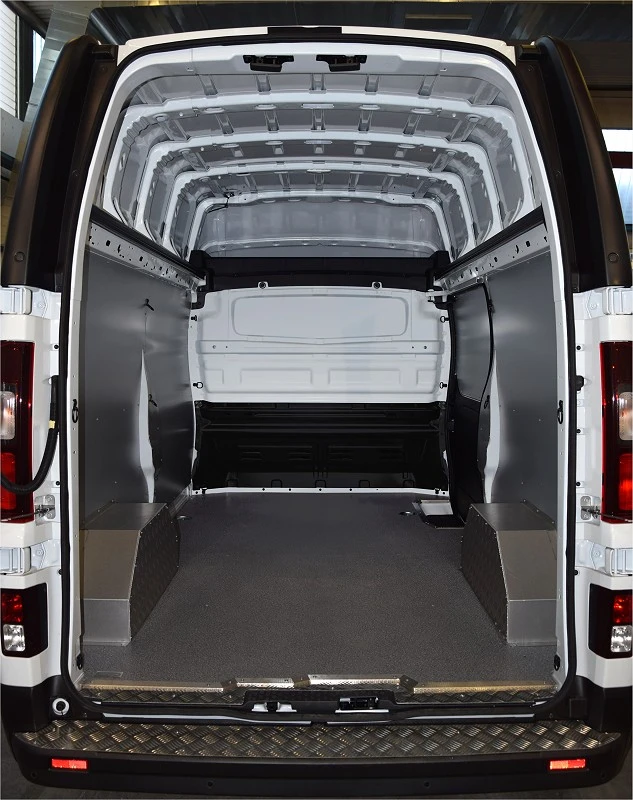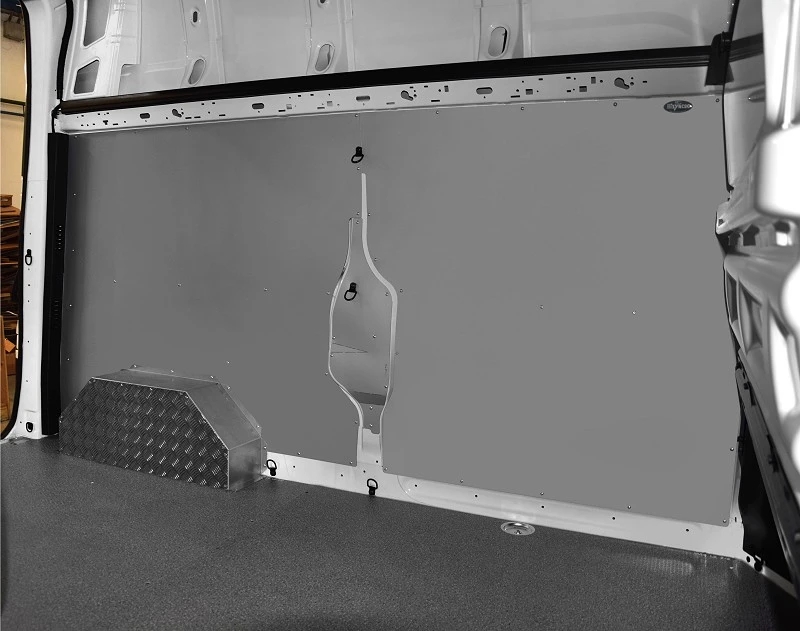 The new Talento is a modern and well-equipped van but, as with all other vans, the bodywork of the load compartment, including the side walls and doors, are insufficiently protected against damage caused by shifting cargo. If boxes and equipment slide around when the vehicle is on the road, they can easily knock into body panels and cause the sort of dents we see on so many commercial vehicles. Dents cause the paint to crack, leading in due course to corrosion in the metal underneath and eventually to costly bodywork repairs .
PLYWOOD AND ALUMINIUM FLOOR AND WALL LININGS FOR THE 2016 TALENTO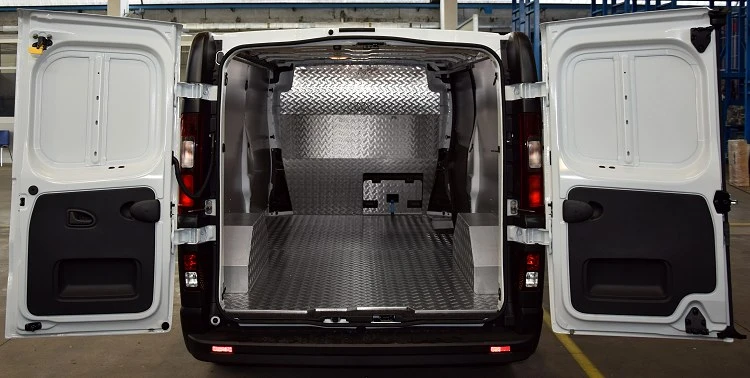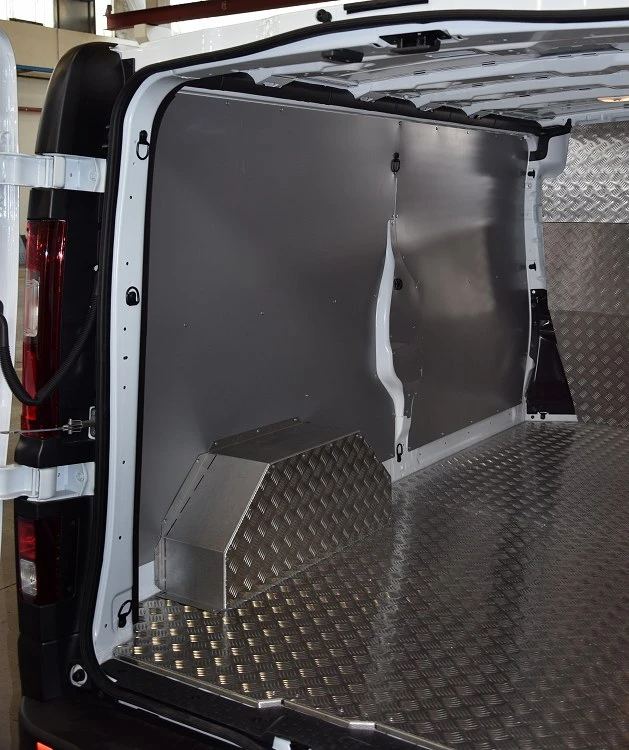 Syncro System has been aware of these problems for many years and manufactures, sells and installs liners for van floors, walls and doors, and wheel arch covers too.
The Fiat Talento lining systems sold by the Syncro Group are made using sophisticated CNC machines to guarantee excellent quality and competitive prices.
All Syncro floor and wall liners come cut to size and pre-drilled, making installation quick and easy.
Floor liners are available in wood or aluminium and come ready fitted with spacers to solve the problem of dips in the floor. They therefore provides a completely flat and extremely practical floor surface.
Floor and bulkhead liners can be made from special plywood or aluminium tread plate, while side wall liners can be made from pre-painted steel sheet or aluminium.

Have a look at racking for the Talento androof racks and ladder racks for the Talento.