2014 DAILY FLOOR PANEL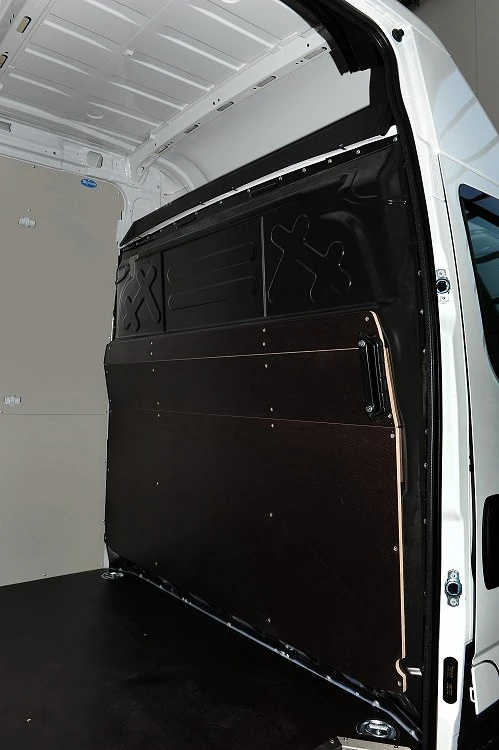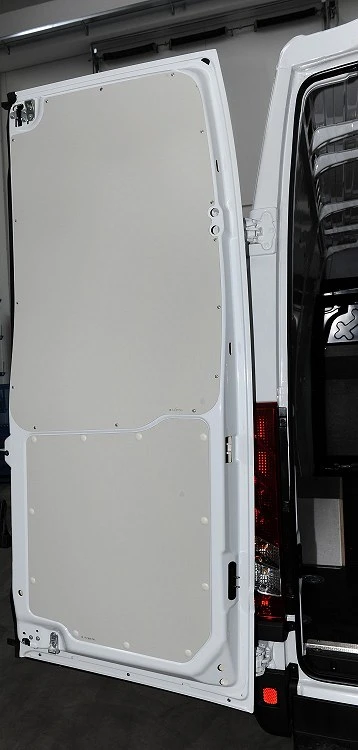 The Daily, from the Italian auto manufacturer Iveco, is a large panel van that has come out in various versions since 1978. The current model is the fourth generation Daily and was launched in 2014. Unlike its competitors, it has a monocoque frame, which gives it an advantage in terms of strength, load capacity and versatility. For this reason it is often used as a open box bed or rear-tipping bed, etc. The van version of the Daily can support heavy loading and has a higher loading floor. Because of the increased weight due to the robust structure of its frame, the body has lighter and thinner structure, making the Daily particularly susceptible to damage from the daily wear and tear all working vehicles are subjected to. Denting from moving cargo is common and can cause rust damage over time.
SAVE MONEY AND TIME WITH PROTECTIVE PANELING FOR THE 2014 DAILY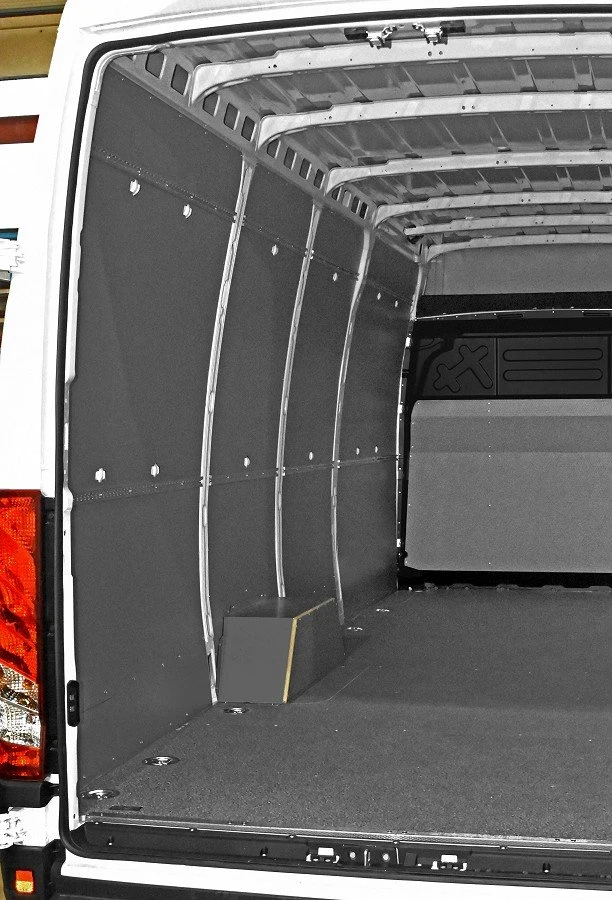 Like the walls, the floor of the Daily is not particularly durable and is subjected to denting and warping by loading and unloading cargo. Since 1996, the Syncro group has been working to protect the Daily with interior protective paneling: Iveco Daily floor panels in resin-coated non-slip special plywood or chequered-plate aluminum, wall protection paneling in galvanized steel or aluminum, as well as bulkhead liners, wheel arch covers and window covers. All paneling is manufactured in Italy using cutting-edge technology, robust materials that are both lightweight and durable, and it is pre-cut and pre-drilled for a perfect fit,which drastically cuts down on installation times. The Iveco Daily liners protect your van's original body, which not only maintains the value of your van over time, but saves you money and down-time on expensive repairs - it saves you double!
2014 DAILY L1 H1 PANELS FOR THE BULKHEAD, SIDE WALLS AND FLOOR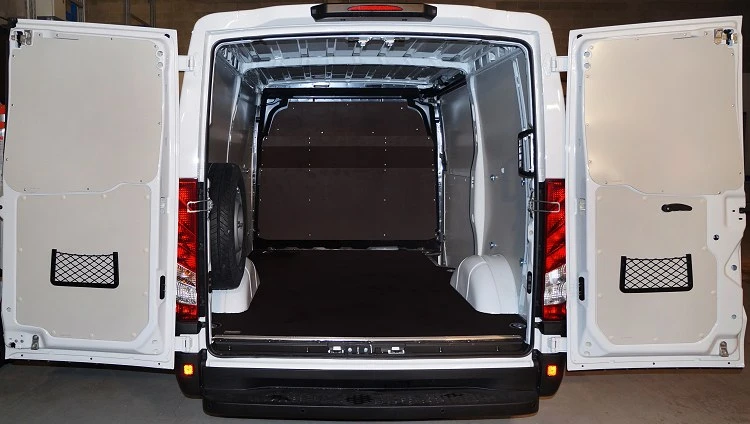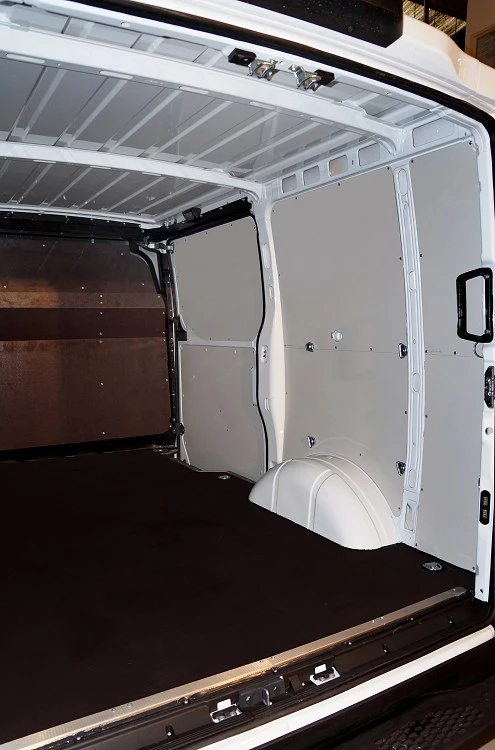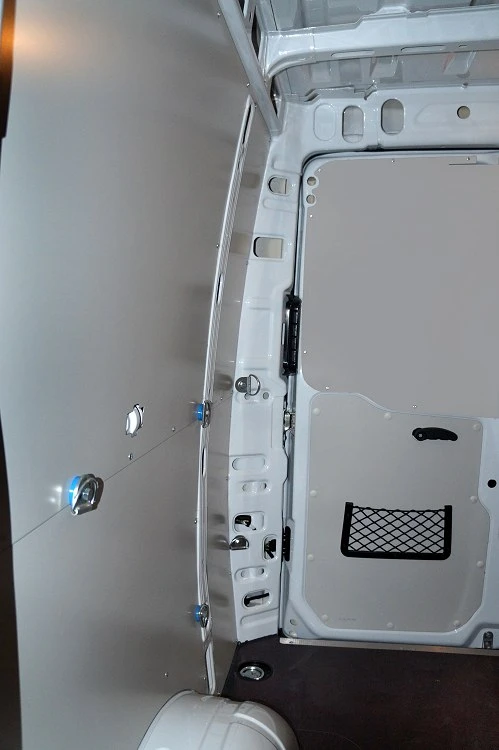 Here we see an example of protective paneling on a Daily short wheelbase low roof (the smaller version). The Syncro team mounted laser-cut, coated galvanized steel panels on both side walls and side and rear doors. Over the original van floor, they put down a 12 mm resin-coated plywood floor panel complete with non-slip stainless steel borders and recessed anchorage points for quickly securing cargo. The bulkhead has also been protected by a 12 mm plywood panel.
Check out some Daily conversion solutions and Daily roof racks and ladder racks.