FLOOR PANEL FOR THE 2014 TRAFIC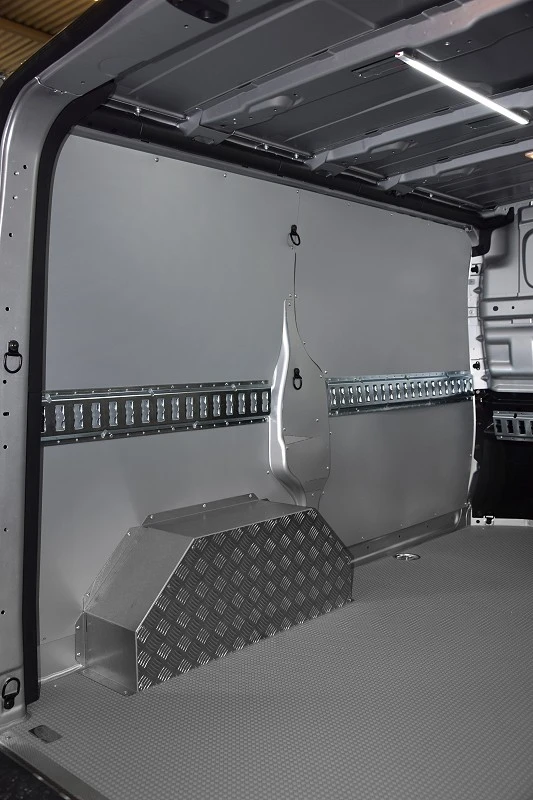 The Renault Trafic is a midsize panel van manufactured jointly with Opel, and is also sold as a Nissan. It was introduced in 2001 and marked a major turning point in the world of commercial vehicles. The French automotive manufacturer combined a new, sleek, modern design with boxy cargo dimensions, making the space highly utilizable. Its success is in its optimal mix of design, load volume and aerodynamics. In 2014, Renault launched its new improved Trafic. The cargo area is still boxy, yet even more spacious – ideal for loading materials, installing racking units, and converting the Trafic into a fully functional mobile workshop.
INTERIOR PANELING FOR THE 2014 TRAFIC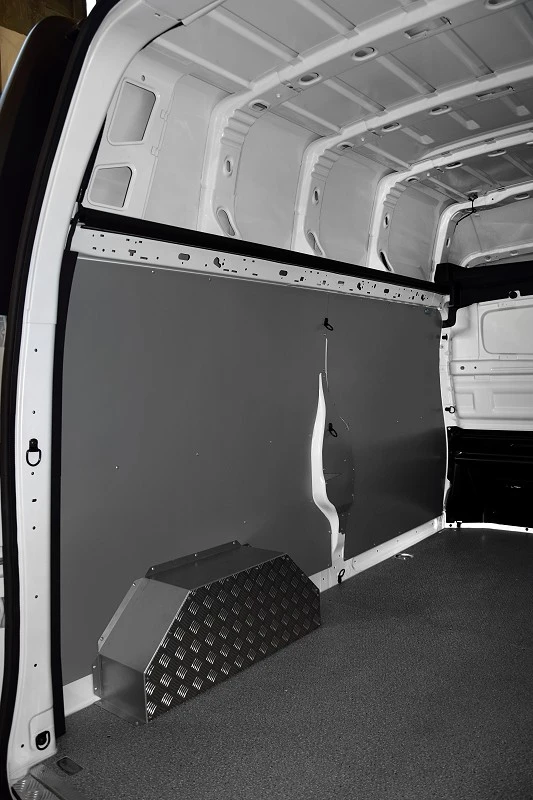 The 2014 version of the Trafic has carried over all the winning characteristics of its much appreciated predecessor. The Trafic floor panel, like the older generation and all commercial vans is undulated, not rendering it ideal for loading cargo or installing racking components. The walls and bulkhead are also prone to denting and warping due to the daily wear and tear that all working vans know too well. Even minor bumps can cause series damage and rusting over time, leading to lost time and money in the repair shop.
2014 TRAFIC PLY OR ALUMINUM FLOOR PANEL AND INTERIOR LINERS
It's simple to avoid these costly repairs. For years, the Syncro System group has been designing, producing, distributing and installing a range of protective paneling to safeguard the van cargo spaces: floors, walls, doors, bulkhead and wheel arches. All floor panels and liners are pre-cut and pre-drilled using precision CNC machines, guaranteeing a perfect fit, and incredibly easy and fast installation, as well as competitive prices. The floor panel uses a system of shims to assure a completely flat loading floor, and comes in marine plywood or chequered-plate aluminum. The bulkhead panels also come in plywood or aluminum, while the wall protection comes in pre-coated galvanized steel or aluminum.
Check out some examples of Trafic conversions and Trafic roof and ladder racks.