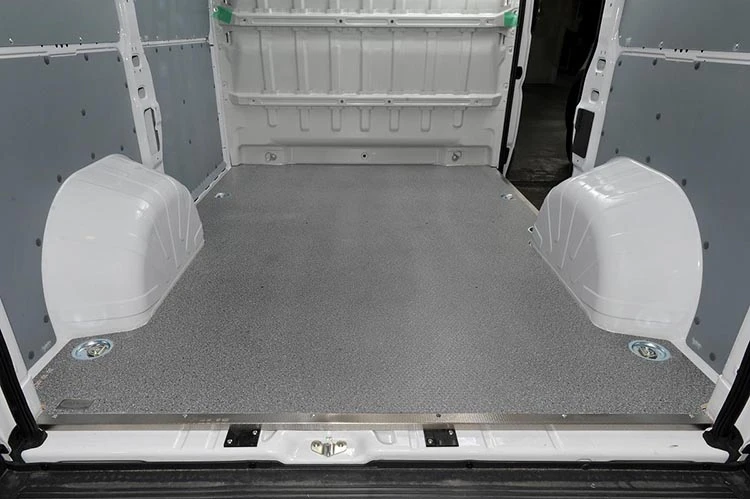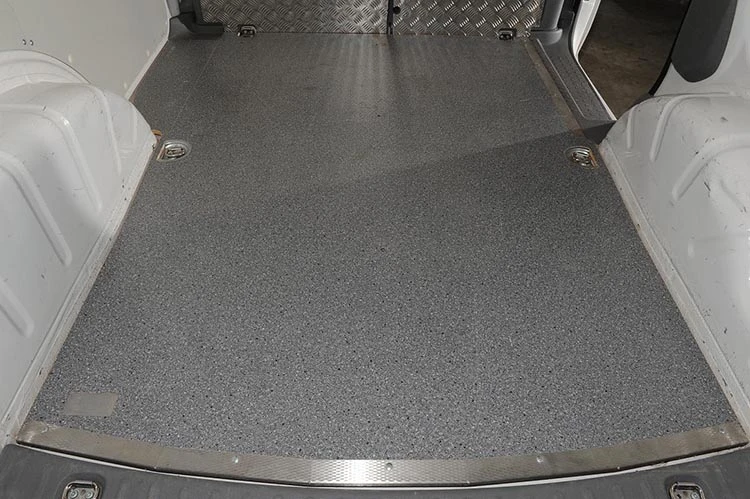 Syncro System has introduced a new finish for its plywood floor liners. The new surface looks exactly like a marble agglomerate floor with small, light-coloured dots. And it offers all the advantages of top-quality plastic coating, starting from extremely easy cleaning!
Characteristics of Syncro plywood liners with the new marble-look finish
Here are the key features of Syncro System's new marble-look van floor liners:



Base in 9-ply, heated and pressed birch plywood, assembled with water-repellent phenolic adhesive. Excellent strength and resistance to humidity.


The marble-look plastic coating is high grip, bright, liquid resistant and hygienic!



Easy to clean and always looks great!
Syncro's new marble-look floor liners offer an important advantage over other types of van floor liner: they are superbly easy to clean!
This important characteristic is well worth emphasising since, especially in some lines of work, the ability to clean your van's floor quickly and to effectively remove all marks and dirt makes a great difference in terms of professional image as well as time saving!
And that's not all: the new marble-look surface always looks new, because the agglomerate-style dotted pattern hides spots and won't show up the scratches and cuts inevitably caused by heavy cargo, sharp objects, and intensive use.
What are you waiting for? Ask now for an obligation-free quote for lining the floor of your van with a new marble-look plywood liner! Just a small investment can deliver big results: a longer lasting van and an easier working day!