DIFFERENT SIZED GENERATORS AND COMPRESSORS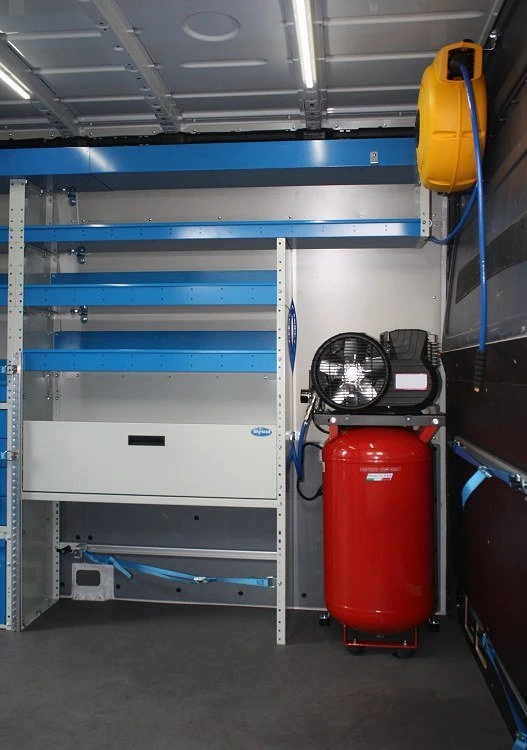 Syncro System centers also install an extensive range of generators and compressors suitable for all kinds of different working van needs. The only limits are the weight limits of your van.
In the pictures on this page, we see examples of the 13 kW generator and compressor from 1000 lt/m. We can install gas or diesel, silent or non silent generators.
We also have a range of special compact, lightweight yet powerful generators and generator/compressor combinations (up to 8.5 kW and 800 lt/m) specifically designed for mobile workshops.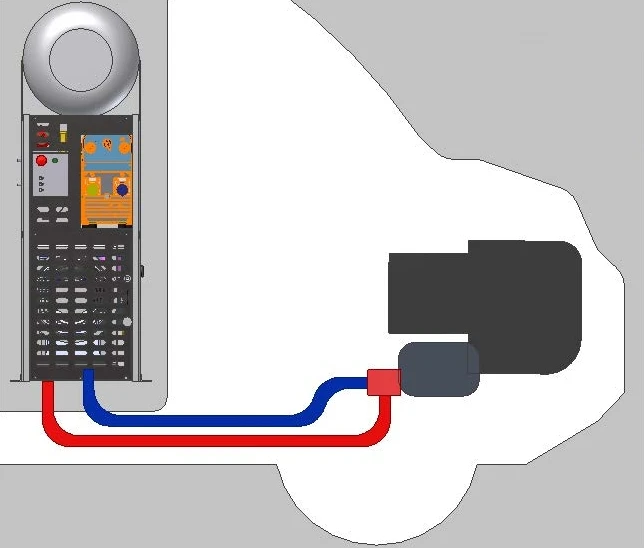 If you use a lot of electrical energy, compressed air or hydraulic power in your van, or if you need to operate a powerful welding machine, the best solution is to use your van's own engine to provide the necessary power. 
The Syncro catalogue includes the following compact and lightweight accessories: 



Generators, up to 10 kW three phase or 5 kW single phase


Electronic welding machines, up to 160 Amps


Compressors, up to 1000 litres/minute at 11 bar


Hydraulic power units, up to 40 litres/minute and up to 160 bar, adequate for 90% of common hydraulic power tools.


ALL THE ELECTRICITY AND COMPRESSED AIR THAT YOUR VAN NEEDS
The generators and compressors installed in Syncro upfits come with everything they need to be fully operational: electrical and pneumatic connections, hoses and cable reels to operate, even many meters from the van, electrical panels to attach various tools, auxiliary tanks for compressed air, etc..
Models weighing up to 200 kilos can be mounted on sliding bases, so that they are easily accessible from outside the vehicle.

Basically, everything you need to create your autonomous, safe and efficient workshop on wheels!

Whatever your needs are, our upfit experts at any one of our Syncro System centers can help you find the perfect solution for you. Contact us for a free consultation and quote!
A POWERFUL BUT COMPACT COMPRESSOR-GENERATOR
A powerful but compact compressor-generator: 6.2 kVA at 380 V and 830 litres/minute at 10 bar. Diesel engine, compact dimensions, perfect integration with Syncro racking thanks to a robust aluminium frame that protects the unit and supports the racking above.
220V OILLESS RANGE
Syncro's professional oil-free compressors stand out for a number of features that make them particularly suitable for professional use in mobile workshop vans.




Compact design with small footprint

Motor rated for full-time use without overheating

Oil-free technology for easier starting

Up to 5000 hours of functioning between services

Clean air with no trace of oil mist

Lightweight and affordable

Silenced version available

Wide range of power ratings and tank sizes

12V COMPACT COMPRESSORS: COMPLETE AUTONOMY AND PROFESSIONALISM GUARANTEED
If you want to be work independently of the mains supply but do not want to install a generator and an inverter in your van, a 12V compressor is the ideal solution. This type of compressor connects directly to your van's battery and is even suitable for prolonged use.
Syncro System's 12V compressors are all:



portable: reduced dimensions and compact design


professional


equipped with a small tank and a handle


equipped with a reliable and durable electric motor, designed and made in Italy


equipped with advanced compression technology


equipped with a die-cast aluminium casing and stainless-steel valves


based on OILLESS technology for fewer breakdowns and reduced maintenance


12V OILLESS RANGE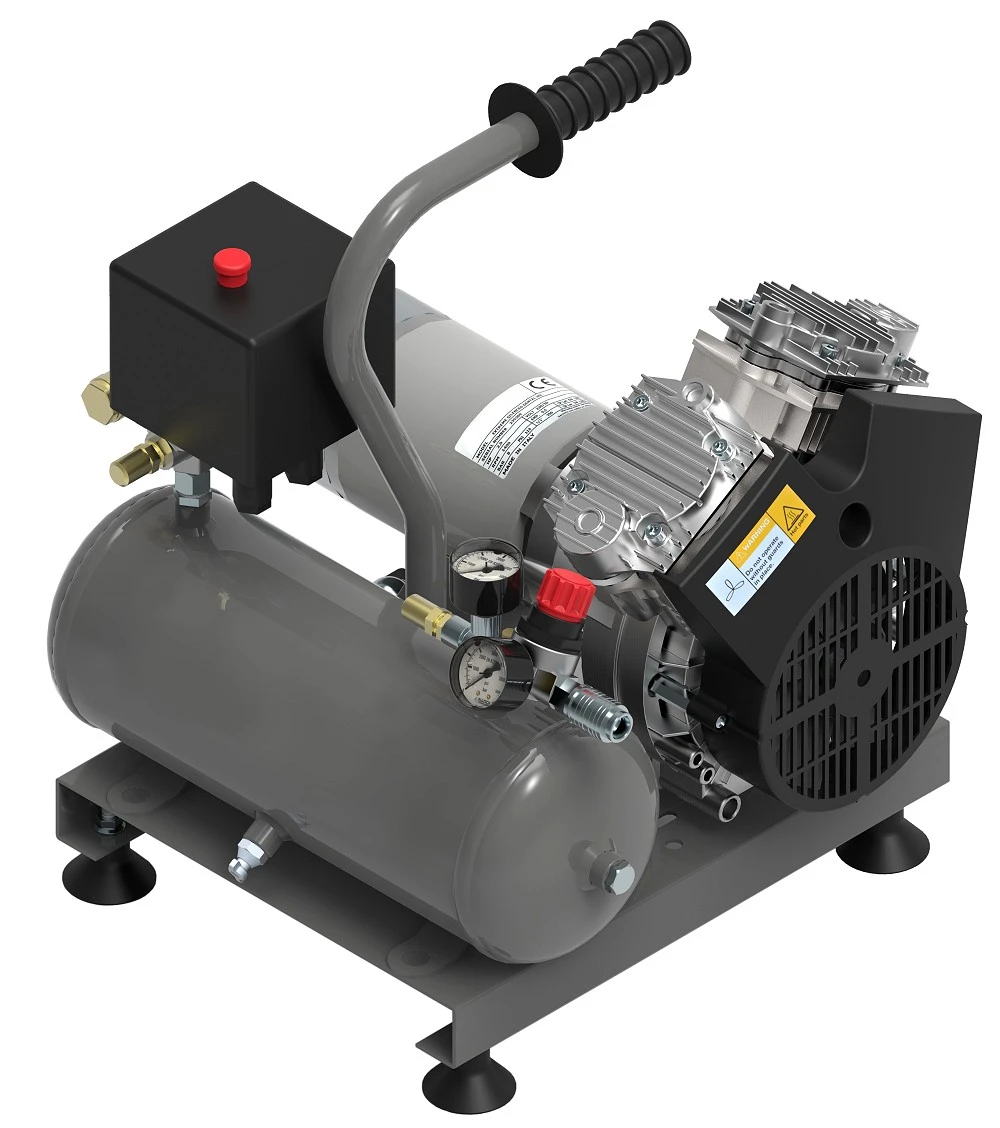 1. The Silverstone 2 compressor. This is the smallest compressor available from Syncro System. Lightweight, measuring only 41x15x39 cm and with a 5-litre mini-tank. Output is 110 l/min. Complete with dual pressure gauge for monitoring tank and output pressure, and with a manual output pressure regulator. Single cylinder compressor head.
2. The Esprit 3t compressor. This is the most silent of all Syncro compressor models. Powerful and compact: output is up to 225 l/min of air from a unit that measures only 45x24x28 cm. Boxer twin cylinder compressor head and 5-litre tank.
3. The Extreme 3 compressor. The most powerful in the range: 250 l/min with a 7-litre tank. Compact design, occupying only 41x40x40 cm, with a twin cylinder V compressor head.
POWER INVERTERS FOR VANS
Power inverters draw 12 or 24 Volt electric current from the vehicle and covert it to 220 Volts. They are an ideal solution for powering electric equipment and electronics that have moderate voltage requirements or for those used for short periods of time.
The power inverters incorporated by Syncro System are all pure sine wave inverters, thereby providing a stabilized secure power supply ideal even for electronic equipment like computers or battery chargers.
While some are larger and more powerful than others, they are all compact and easy to install.
CABLE AND HOSE WINDERS FOR VANS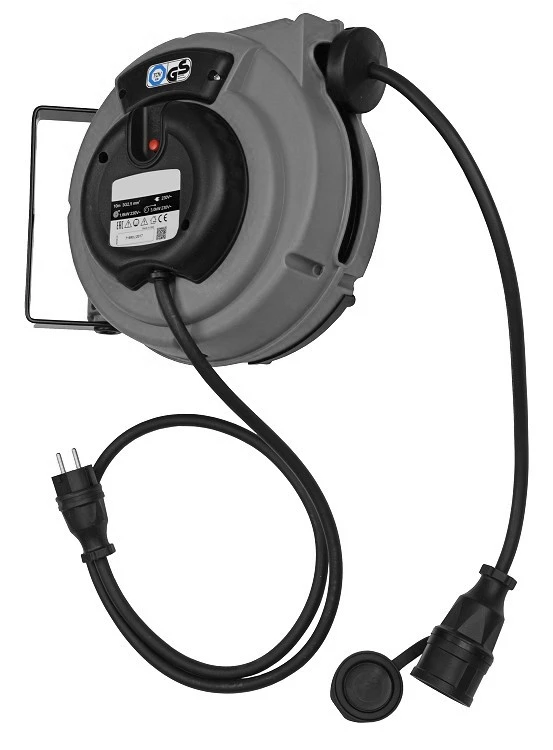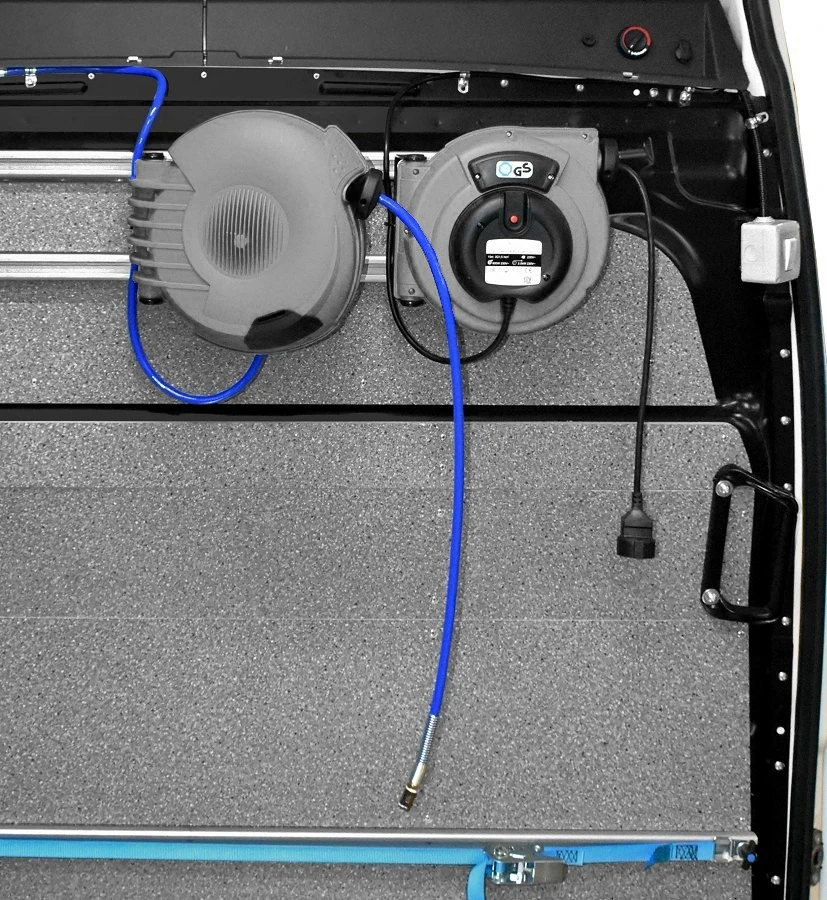 Mobile technicians often need electrical power, compressed air or other fluids some distance from the vehicle.

Syncro's cable and hose reels provide these users with significant lengths of cable or hose that can be rewound quickly and automatically when no longer needed.

The range includes electrical cable reels for three phase or single phase electrical power, mobile lamp reels, and hose reels for compressed air, water or oil.

Used alongside Syncro's generators, compressors and mobile workshop equipment, these cable and hose reels help make installation and service work at customers' premises easier, more efficient and more practical than ever.