THE NEW FORD CONNECT VAN
The Ford Connect is a small-sized van. It is available as both a cargo van and passenger wagon, and is considered a multipurpose vehicle (MPV). Depending on the upfit, it can fit a wide range of uses, while maintaining excellent road handling and cargo transport capacity.
Originally introduced in 2003, the Connect was given a total overhaul in 2013. Though it kept its name, the result was essentially a brand new van. Ford aimed at keeping operating costs down, designing a vehicle that combines low consumption, high reliability, reduced maintenance costs, yet without giving up driving agility and great load capacity.
FLOOR PANEL AND INTERIOR LININGS FOR THE NEW CONNECT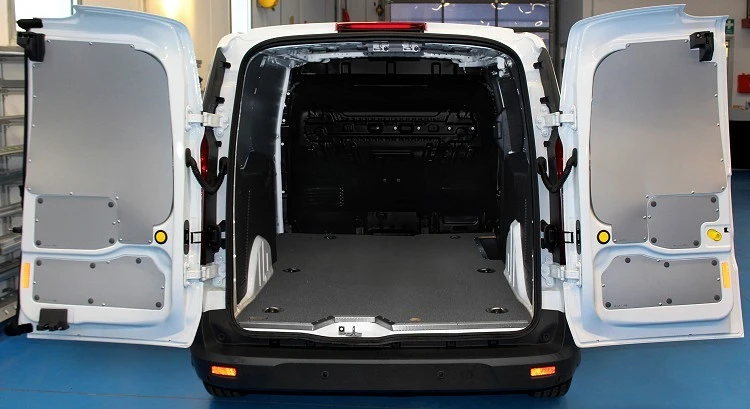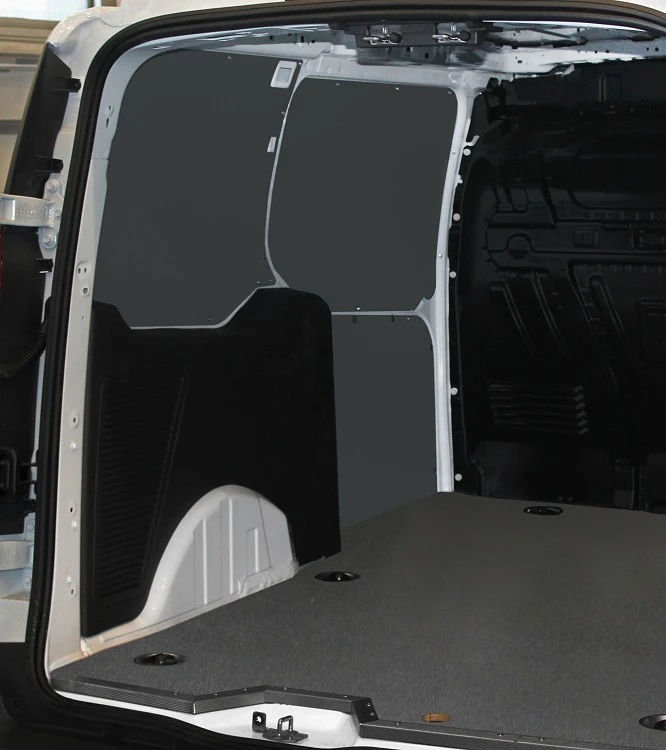 The 2013 model Connect doesn't come without the universal problem of not having enough cargo space protection. During loading and unloading or due to accidental shifting while on the road, material and equipment can cause denting, which can lead to potentially expensive rust damage to the van body.
For this reason, Syncro System offers an entire line of interior protective linings also for the Connect: floor panels in 12 mm resin-coated plywood or chequered-plate aluminum, bulkhead panels in aluminum or wood, interior linings in coated galvanized steel, aluminum or extremely light-weight alveolar plastic.
TAILOR-MADE FOR ALL KINDS OF WORKING VAN'S NEEDS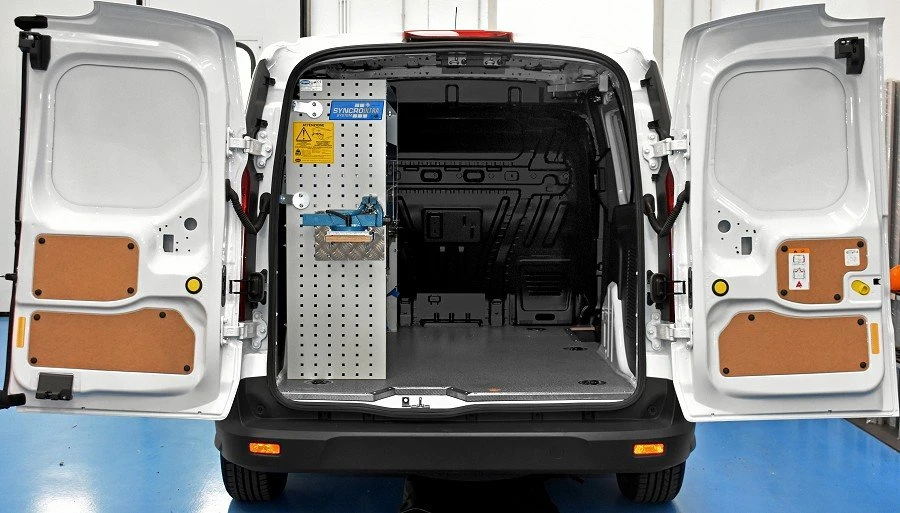 Syncro System offers a huge range of shelving and drawer units, other racking components and accessories to upfit the 2013 Connect. On this page you can see an example of an upfit done on the Connect. On the left-hand side we mounted a wheel arch frame with front door panel and a drawer unit with two large metal drawers with telescoping ball-bearing glides and automatic locking system. At the top, to make maximum use of the length of the cargo space, is a shelf with raised sides for securing elongated objects.
On the right-hand side is simple racking unit composed of three shelves with dividers and rubber mats placed on an open wheel arch frame.
DRAWER UNITS FOR UPFITING THE 2013 CONNECT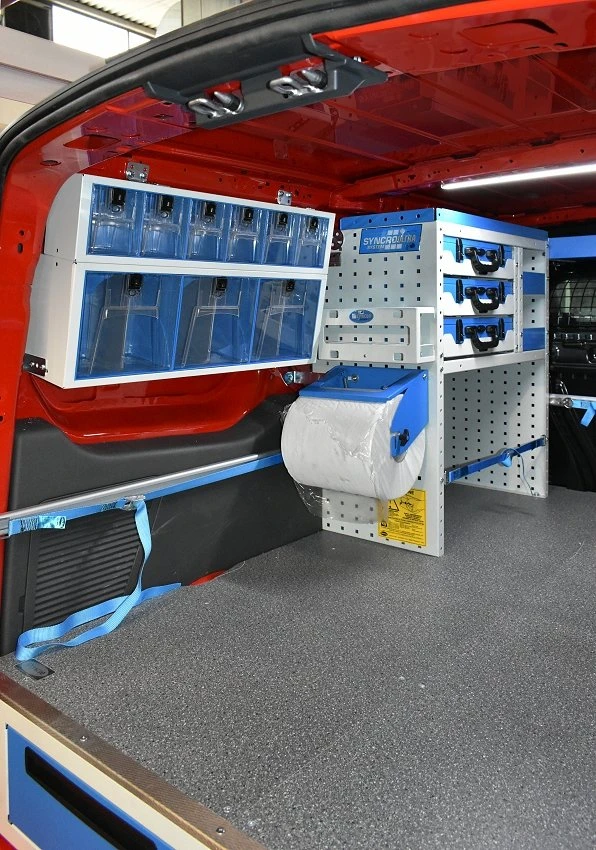 Here's another example of a Ford Connect upfit. The van floor has been protected by mounting a 12 mm resin-coated plywood floor panel, complete with steel borders and recessed steel anchorage points to tie down cargo.
The van cargo surfaces (walls and doors) have been protected in laser-cut, coated galvanized steel paneling.
The racking system is simple and functional. On both sides, we mounted a full-length wheel arch base frame with two drawer units placed above them. On the left-hand side there are six drawers, and four on the right-hand side.
The top part of both racking units consists of a shelving unit with two shelves, complete with aluminum dividers and rubber mats.
The client needed several extra-large drawers, and opted to install racking units the full length of the cargo space on both sides, therefore giving up the possibility of using the van's side door.
To light up the the cargo area, we mounted a compact, and energy efficient, yet powerful LED light.
CARRIERS AND ROOF-TOP CARGO RACKS FOR THE 2013 CONNECT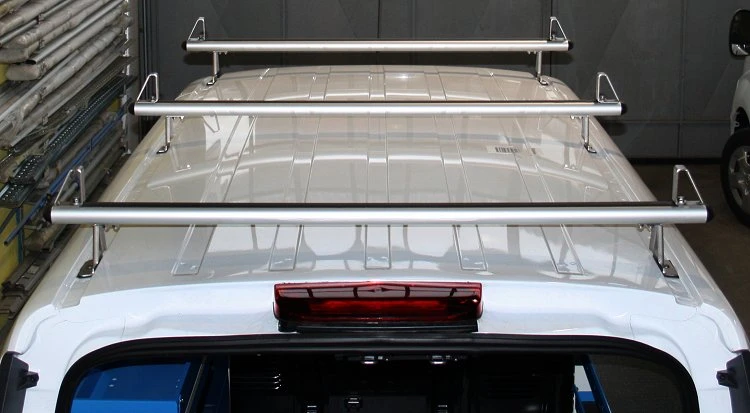 You can find a variety of solutions for loading cargo on the roof of your Connect. In the photos, we see a rack system using three Ultrasilent aluminum bars with rubber-coated top surfaces, and complete with stainless steel brackets and stainless steel triangular stops. The specifically designed shape of the aluminum bars drastically reduces noise while driving.