NEW FASTENING SYSTEM WITH ALUMINUM BAR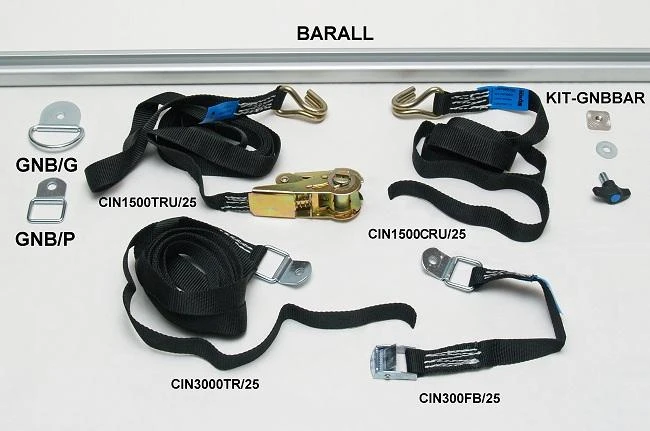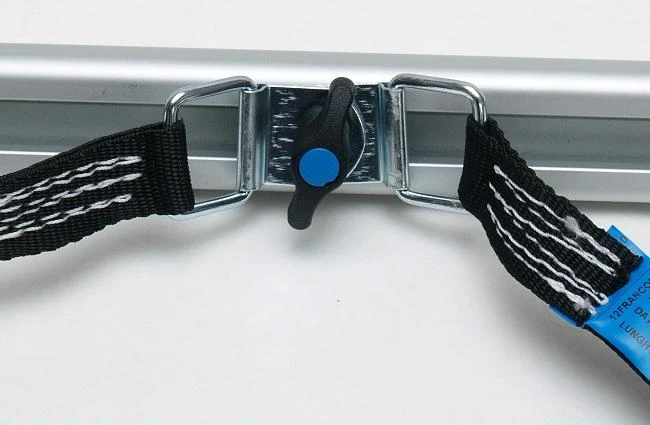 The new system includes the mounting bar mod. BARALL, to be cut to size as required, the mounting kit KIT-GNBBAR, two steel hooks GNBG and GNBP and several straps 25 mm. With sewn hook and buckle or ratchet and terminal hook.
The straps may be fixed directly to the bar using the mounting kit, or fix the hook using straps with mounting kits and hooks GNBG.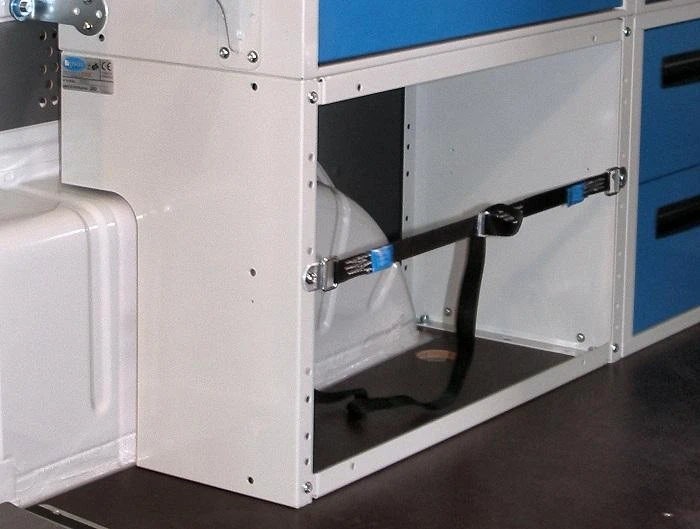 GNBG and GNBP hooks may also be used without the BARALL bar, fixing them with screws or threated rivets to the floor, the equipment or to the van sides in order to block the cargo.

Stripes with hooks may also be used by fixing them to the original hooks in the van floor, or to other fixing points.