Floor panels and linings for Mercedes city van, the Citan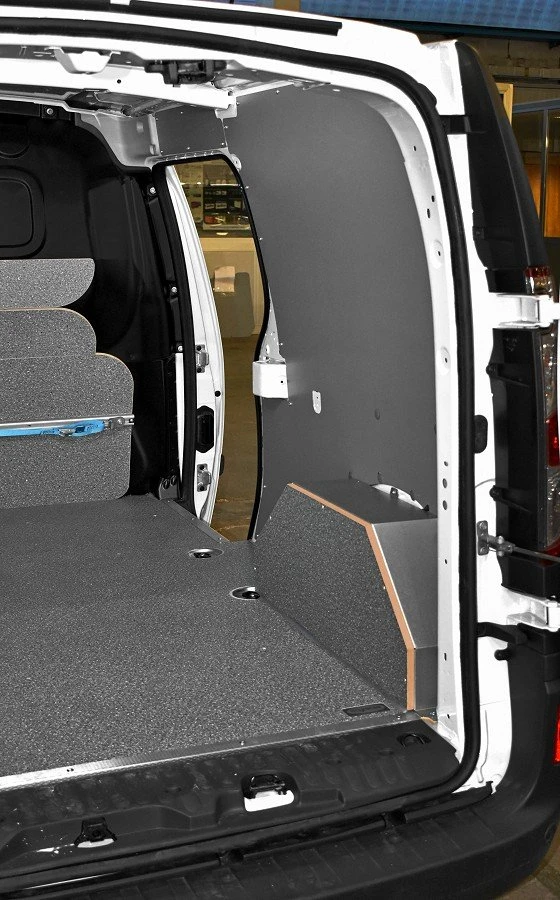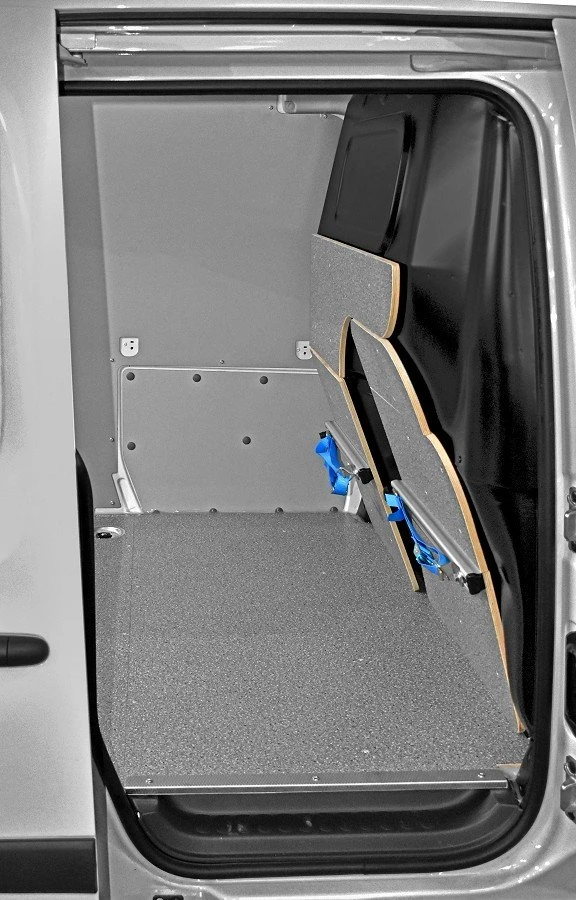 The Citan, short for CITY AND TITAN, from Mercedes, is the first vehicle manufactured by the German group in the multi-purpose van category.
It has bold aerodynamic lines and has been designed to transport cargo as well as passengers. You could say the van has a double personality and depending on what upfit one envisions, it can be a convenient city van or a spacious 5-passenger car, or both without compromising between cargo space, driving agility and low fuel consumption.

The Citan like all other vans, comes with insufficient interior protection against the bumps and dents caused while loading and unloading or by cargo shifting during transport. Over time, the original body can sustain considerable damage that is not only unsightly but can lead to rusting that eventually must be fixed by a body repair shop - adding up to enormous spendings.
To avoid these costly problems, the Syncro group offers a vast selection of floor panels, wall panelling and other interior protective linings.
Protect your van's cargo space and avoid costly body work!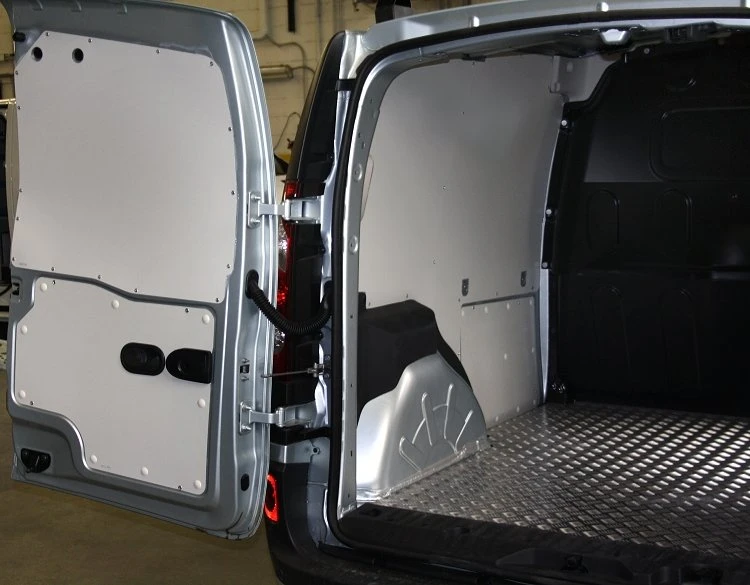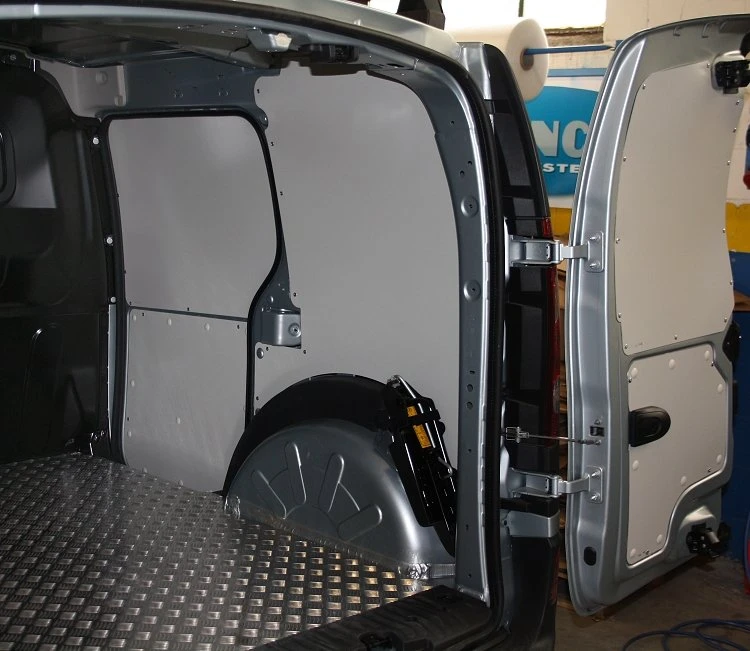 In Syncro's vast array of products, we find the specialized 12 mm wood floor panel, complete with steel borders along the edges corresponding to the van's doors. You'll also find the chequered-plate aluminum floor panel. The plywood flooring is incredibly lightweight, extremely durable, water and dampness repellent, and creates a perfectly flat loading floor.

To protect the sides of the loading space, Syncro offers panelling in coated galvanized steel, in aluminum or alveolar plastic. All pre-cut and pre-drilled by precision laser. They are all lightweight yet durable and can be mounted quickly, giving your van a polished and professional look.

It is also possible to protect the bulkhead thanks to the bulkhead panels in chequered-plate aluminum or 12 mm resin-coated plywood.
For models with rear doors, we also have coated steel guards.
At Syncro you'll find everything you need to protect the cargo area of the Citan against daily wear and tear. You will avoid costly repairs, and over time, protect your valuable investment!
Click here for photos of a Citan interior upfit. And here for more examples of Syncro upfits with roof bar and ladder holder.