Floor panel and panelling for the new Ford Connect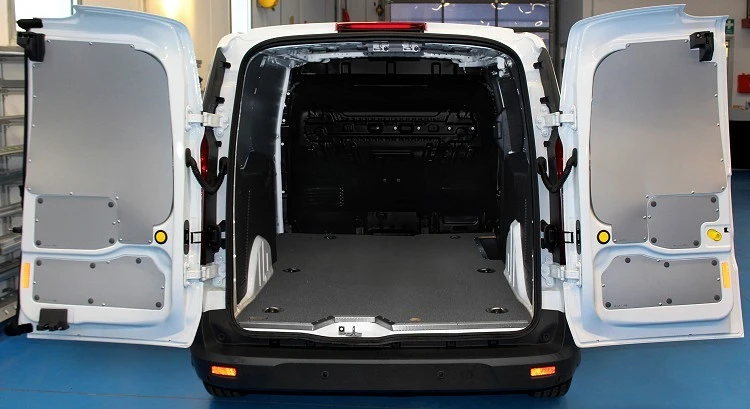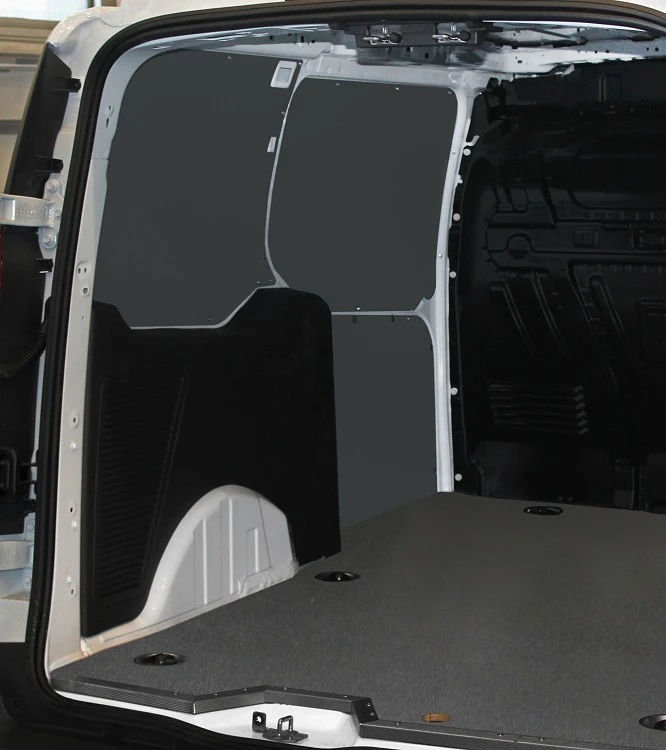 The new Ford Connect is a compact vehicle that combines the handling of a car with the convenience of abundant cargo space to transport tools and equipment or utilized as a mini mobile workshop.
Like all van loading areas, the 2013 model Ford Connect cargo space comes without sufficient interior protection against daily wear and tear. To ensure long term protection, it is necessary to install specifically designed protective panelling, like that created, manufactured and installed by Syncro System.
In the photos, you can see how Syncro installed a resin-coated, anti-slip, wooden floor panel with recessed steel anchorage points making it possible to utilize the van's original floor hooks. The floor panel is designed to endure the the daily heavy usage of a van used as a mobile workshop. And thanks to its anti-slip surface, it also cuts drastically down on the danger of slipping even when the surface is wet or greasy.
The same material has been used to cover the bulkhead, while the side walls and door panels are made of pre-coated galvanized steel.
The panelling protects the cargo surfaces from accidental bumps and dents caused by transported materials, avoiding damage that can eventually cause serious rust problems.
Interior panelling with fast and easy installation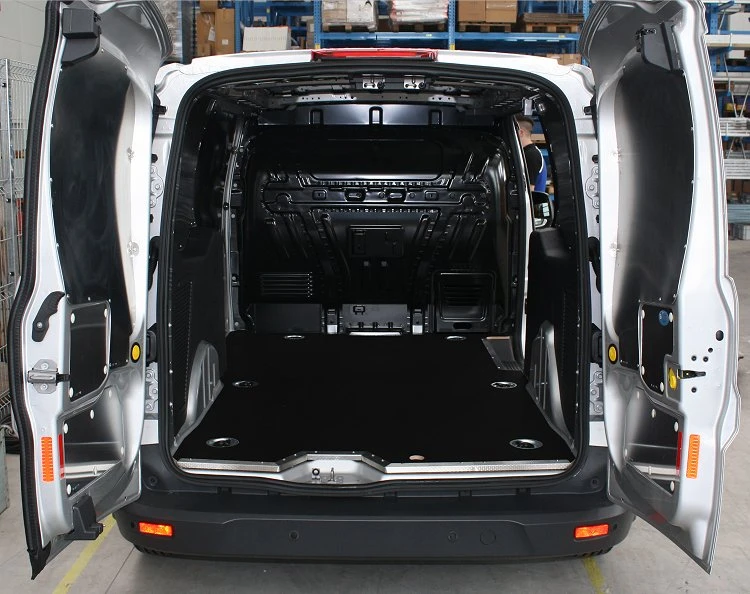 The protective panelling for the new 2013 Ford Connect is available now at all Syncro System centers: for the L1 and L2 models. Mounting is incredibly swift – your vehicle won't be in the shop for more than a day and you can continue on with business as usual. This minimal investment to protect your van, is really all about gains, thanks to the high quality materials used, Syncro professional installation and a level of protection proven over the years by thousands of vehicles!

For some new commercial vehicle models, Syncro System creates custom panelling, that fits down to the millimetre of the original dimensions of the van. The floor panel and bulkhead panel are available in 12 mm resin-coated wood, as well as chequered-plate aluminum. The side wall, and door panels come in aluminium or plastic.
Click here for other examples of the 2013 Ford Connect upfits