WALL VENTS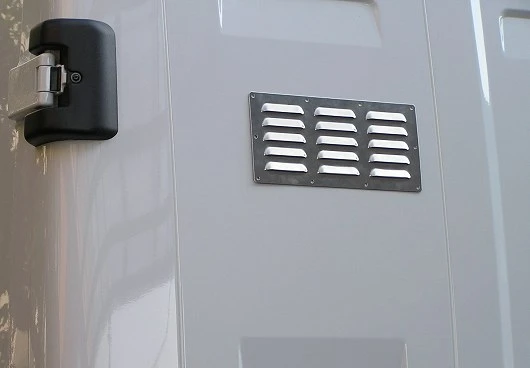 Made of stainless steel, the louvered panel vents provide air ventilation inside the loading bay when transporting pressurized gas bottles.
FLOOR VENT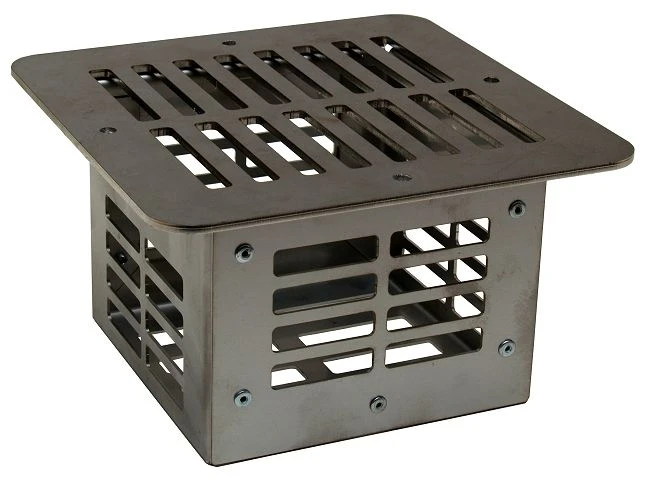 The floor vent grant a constant floor ventilation used in combination with wall vents and roof vents.
Floor vent for vans is manufactured in stainless steel.
ROOF VENT WITH MOTORIZED FAN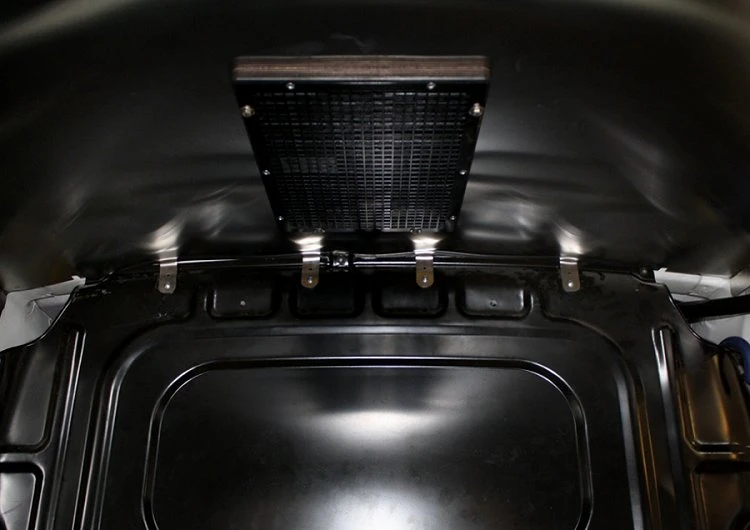 The van is mounted to the roof of the vehicle, equipped with a weather-resistent black cover for external protection, and a grated interior panel positioned inside on the cargo ceiling of the van.
The fan's motor connects to the van's battery and two switches mounted in the cab, turn the fan on and off, regulate blade rotation speed and change direction to reverse airflow (allowing for both intake or exhaust functions).
The fan vent must be used in unison with a vent or a ventilation floor duct box to allow for air flow.