SHELVING MODULES WITH CLOSING HINGED DOOR FLAPS FOR VAN UPFITS
The Syncro RS shelf series is an ideal solution for orderly storage of cargo on your upfitted van. The hinged door flaps can be used together with the wide-open door panels to create closed shelving compartments.
The vast selection of sizes available allows you to customize your racking unit to fit practically every van make and model.
Both the shelves and door panels are made of high-strength steel, with a extra durable polyester epoxy powder finish.
STORING CASES, MATERIAL AND EQUIPMENT ON SHELVING UNITS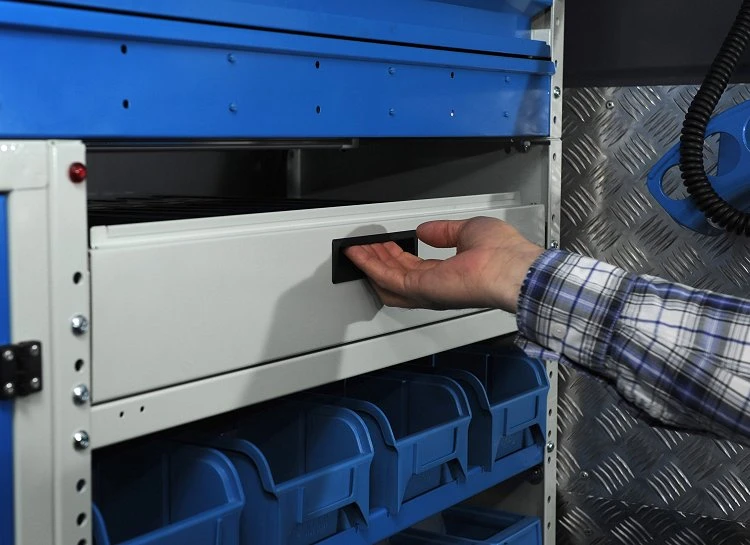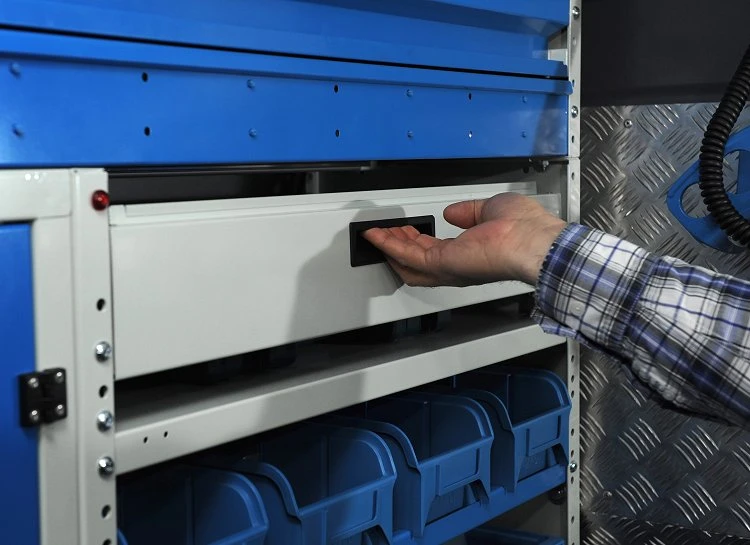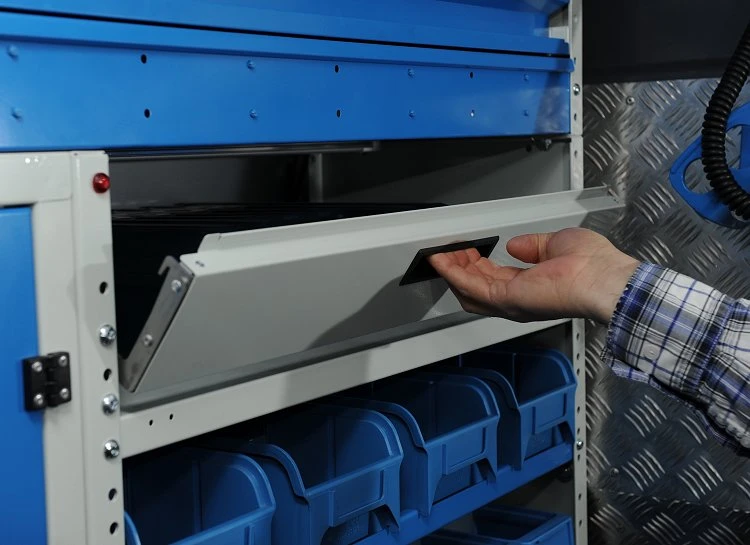 Syncro shelves, with or without door panels, make practical, easy storage for cases, boxes and containers, and equipment.
SHELVES WITH HINGED DOOR FLAPS OR STRAPS FOR SAFE CARGO TRANSPORT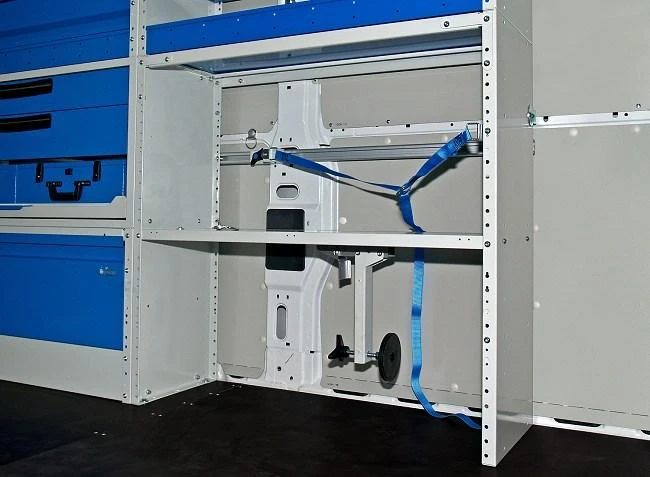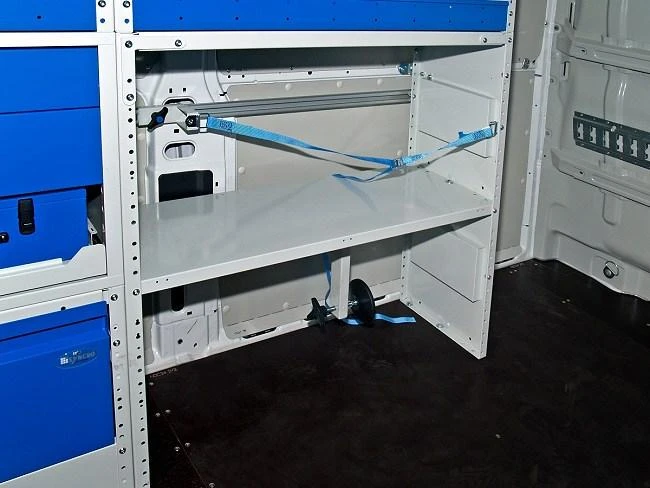 Van shelving modules can easily be used with the hinged door flaps.
Another practical solution to keep cargo safely in place is by using the Syncro van straps.