SHELVING WITH PLASTIC CONTAINERS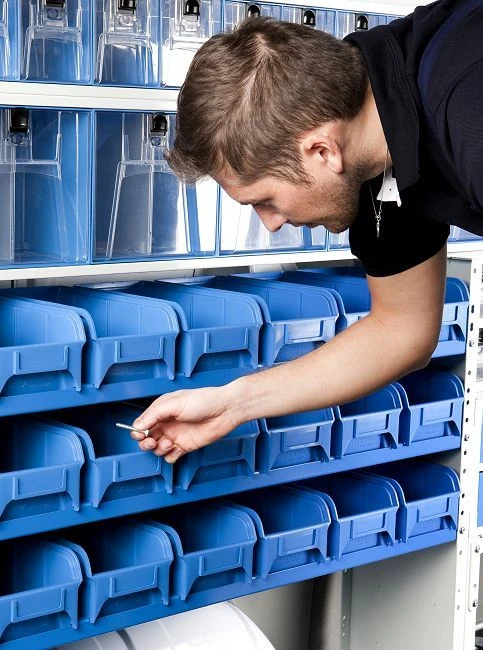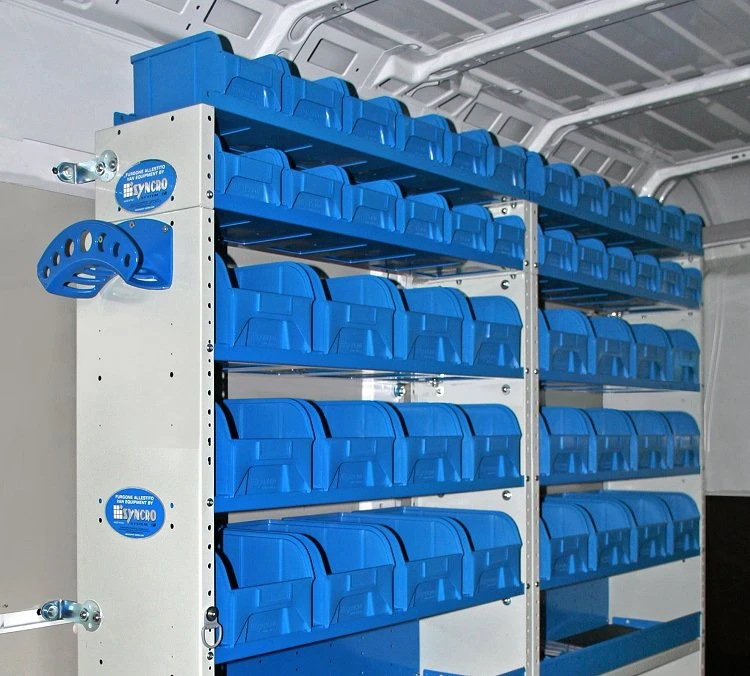 Our shelving units can also be supplied with removable oil resistant polypropylene containers. These containers can be utilized on the shelves or removed and taken on site if necessary.They are the ideal solution for storing fittings, spare parts, hardware items etc.
UP TO 70% ADDITIONAL CAPACITY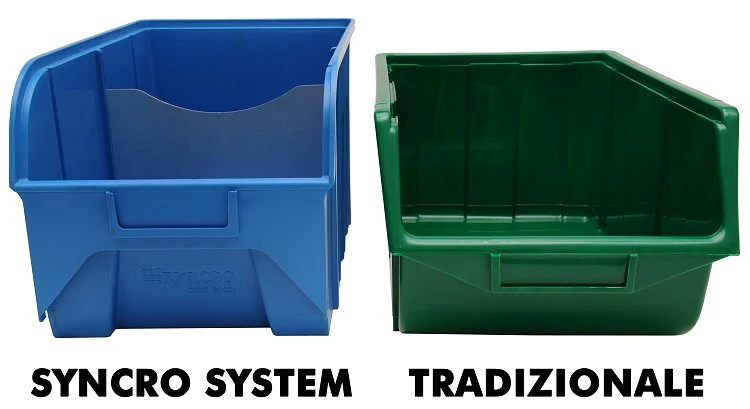 Syncro Polypropylene containers provide a much greater capacity than the products commonly available on the market.
To lower the overall weight we have adopted our "CUT-THROUGH" system for the shelves in this way we have eliminated any unnecessary material.
Overlapping shelves with side panels of various height. The item illustrated is code number SB20/6.
Top shelves are used as the last top element. The frame and containers are the same as for the overlapping shelves, but in this case side panels are not utilized. The article illustrated is code number PB20/6.
SHELVING UNITS WITH PLASTIC CONTAINERS WITH DIVIDERS
New plastic containers with two dividers are now available, in 31 cm. depth only.

The plastic containers item no. BOC31P and BOC31G can be combined in order to obtain 48 different combinations.
NEW PLASTIC CONTAINER "PROFESSIONAL BOX"
New handy plastic tool box with two handles
With "professional box" you can store and carry with you large quantities of tools and parts.
You may have everything you need on the yard and inside your van.
FROM SYNCRO THE INNOVATIVE NEW PLASTIC CONTAINER "PROFESSIONAL BOX"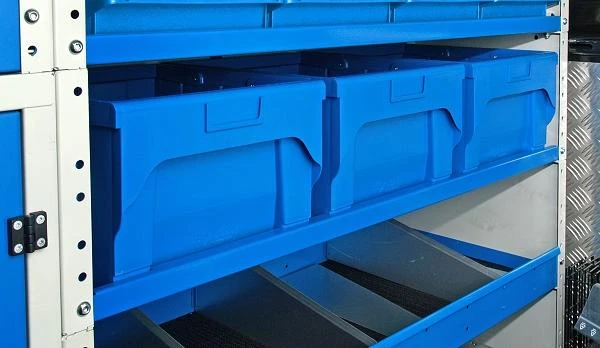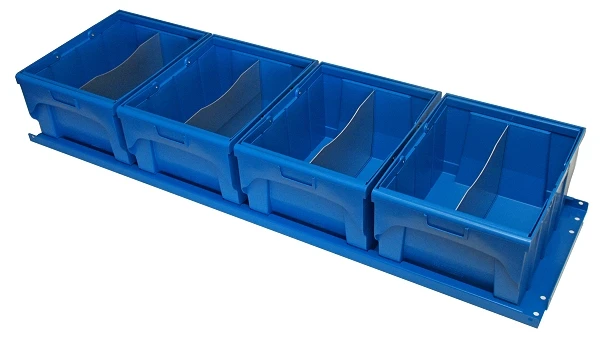 • Wide dimentions: mm. 290x360xh.200
• Made of strong and durable plastic.
• 2 front handles and two metal handles on the top
• Aluminium divider included
• Volume Capacity 16 dm3
• Weight Capacity 30 kg.
• Two label holders.
SHELVING UNITS FOR CANISTERS
Shelving units for 10 l fuel canisters with spout are an ideal and effective solution when transporting oil, fuel or other liquids.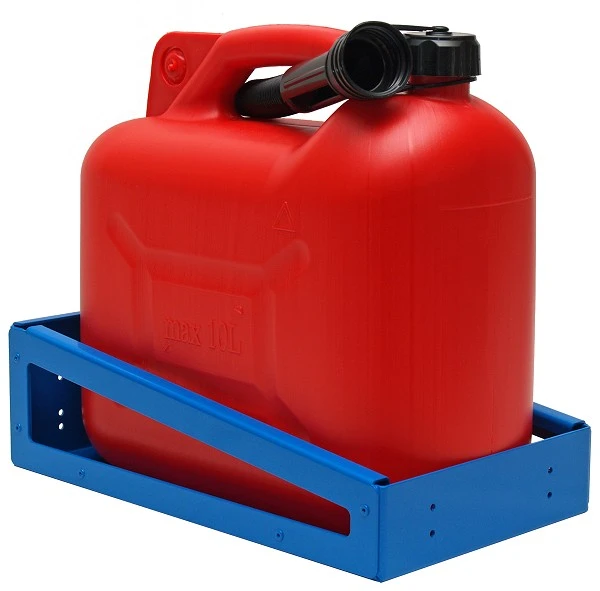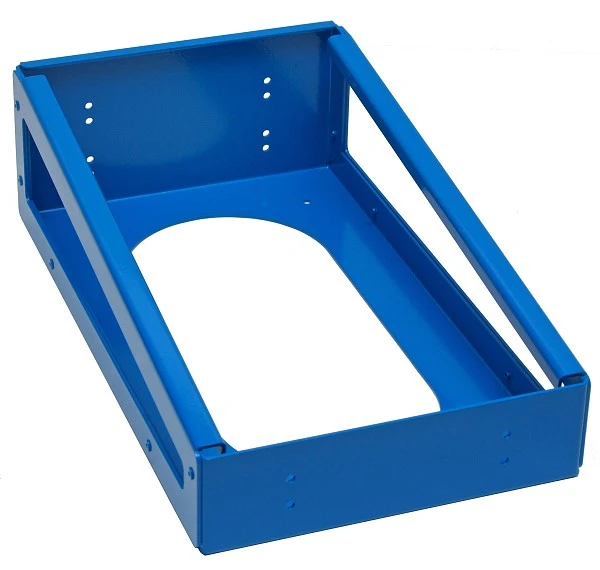 Canisters are made of a special high-density plastic.
PLASTIC CONTAINERS WITH DIVIDERS
All Syncro System Plastic Containers are now available with dividers