FLOOR PANEL FOR THE VIVARO 2014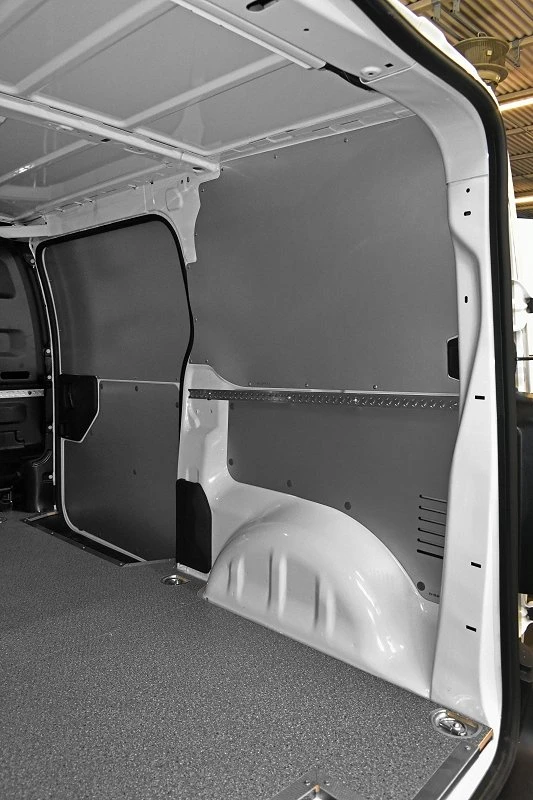 The Opel Vivaro is a mid-size commercial vehicle, also marketed as the Renault Trafic. It was launched in 2001 and marked a major turning point in the world of commercial vehicles. What emerged was a van with sleek modern lines and boxy cargo dimensions, making the space highly utilizable. The Opel Vivaro combines impressive load volume in relation to its size, a great look, and excellent aerodynamics. In 2014, Opel launched the new generation Vivaro, which further enhanced its already much appreciated 2001 features. The spacious cargo area with virtually vertical side walls (at least in the low roof model) allows maximum use for both loading equipment, installing shelving and drawer units, and worktops and other racking components, creating a fully functional mobile workshop.
INTERIOR PROTECTIVE PANELING FOR THE 2014 VIVARO 2014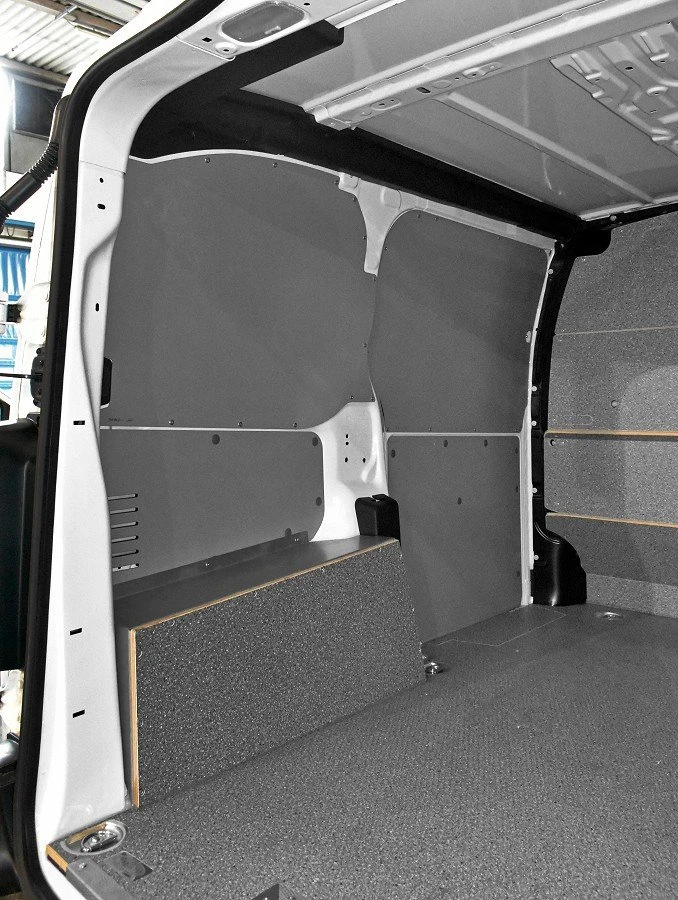 The original loading floor of the Vivaro has additional ribbing, aside from the original undulated sheet-metal, which leaves it susceptible to denting and damage from cargo, especially with protruding parts. Vans don't come with adequate protection of floors, walls, bulkhead and doors to endure the everyday wear and tear of a working vehicle. The problem of denting due to cargo loading and/or transport can scrape or chip the paint and eventually cause serious rust problems – leading to down time in the body shop for costly repairs.
To avoid all this costly damage, the Syncro System group has - for years now - been designing, producing, distributing and installing floor panels for the Vivaro, as well as Vivaro liners to protect the walls and bulkhead ...and let's not forget door and wheel arch protection.
For the manufacturing of all the liner components for the Opel Vivaro, Syncro employs precision CNC machines, guaranteeing perfect fit and competitive prices. All floor panels and interior liners are pre-cut and pre-drilled, making them installation-ready and therefore incredibly fast and easy to mount. The floor panel uses a system of shims, so that once the floor is mounted, it assures a completely flat loading floor, and comes in non-slip, water-proof marine plywood with steel borders or chequered-plate aluminum. The bulkhead panels also come in plywood or aluminum, while the wall protection comes in pre-coated galvanized steel or aluminum.
Check out some examples of Vivaro conversions and Vivaro roof and ladder racks.