PATENTED VAN DRAWER UNITS WITH TRANSPARENT TILTING DRAWERS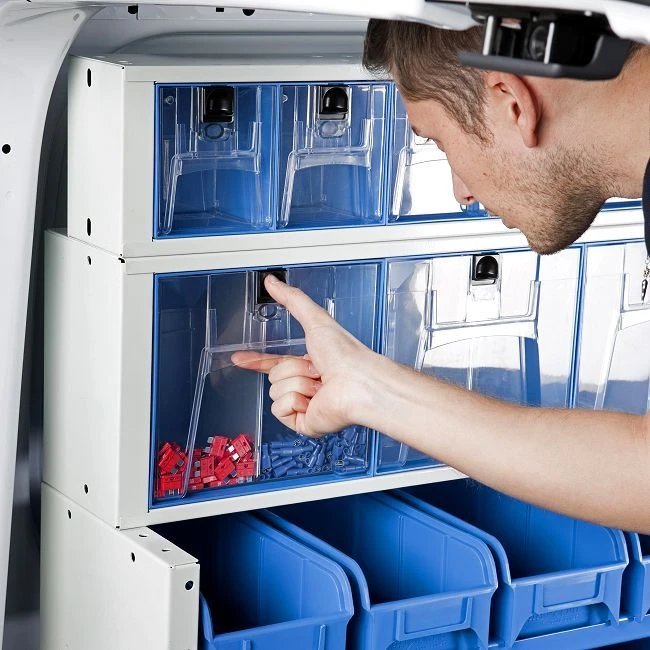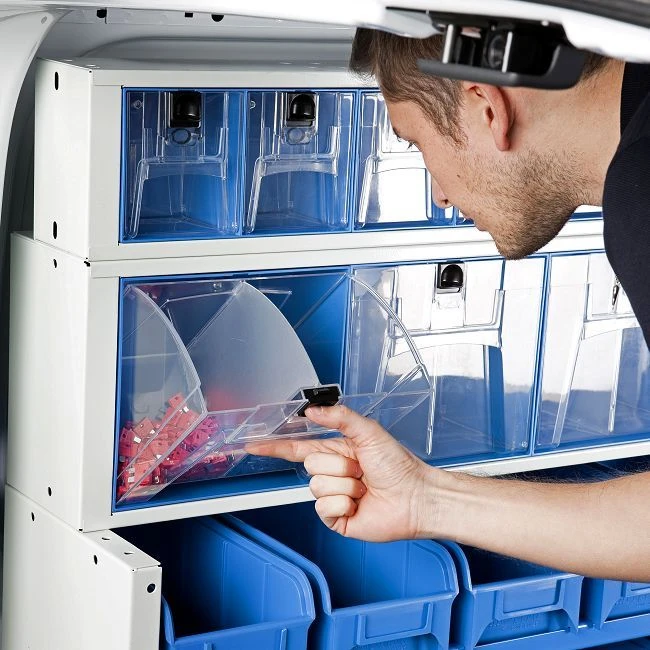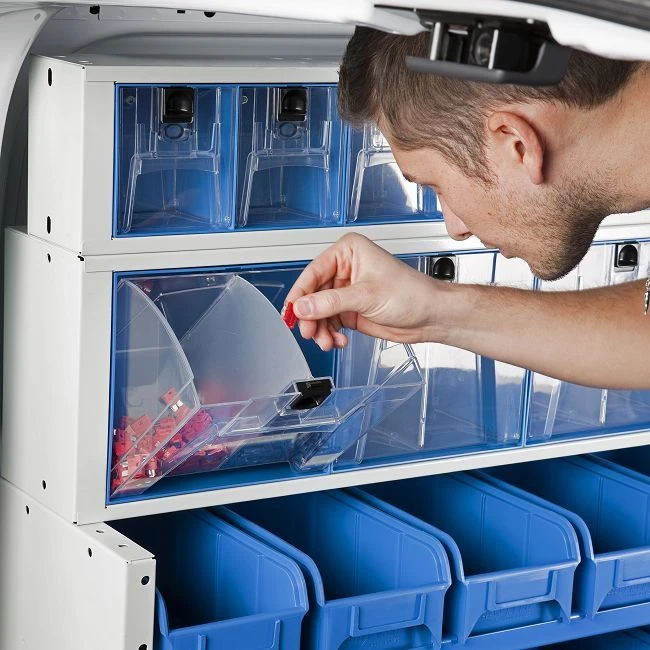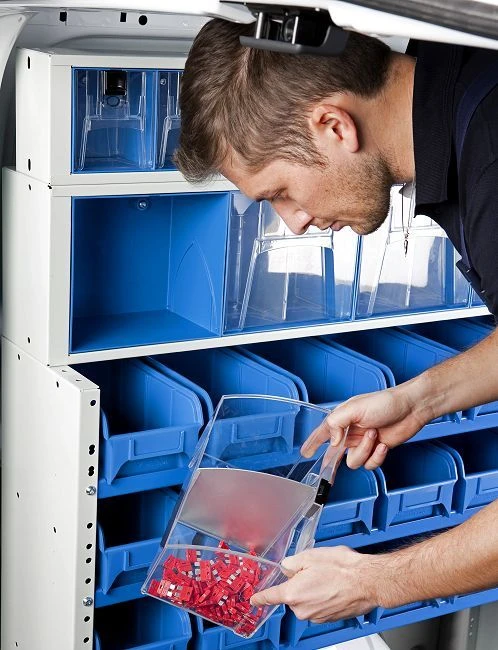 Syncro's transparent drawers let you stow material in an orderly fashion and see exactly what is inside. Syncro has used all its experience to introduce a series of patented improvements:

Top quality anti-ageing plastic: does not turn yellow or become fragile over time.
Flush drawer fronts with no protruding parts: less risk of damage and optimised use of space inside the van.
Automatic locking button.
Fully compatible with the Syncro upfitting system: can be installed anywhere in your van's upfit!
Robust metal casing.


Modern design with recessed handle


Optimal exploitation of space.


Clear visibility over contents.

Available in two sizes:
H = 241 x D =160 mm x W = 507 to 1,521 mm; H =160 mm x D = 110 mm x W = 507 to 1,521 mm
The larger model comes complete with a removable aluminium divider.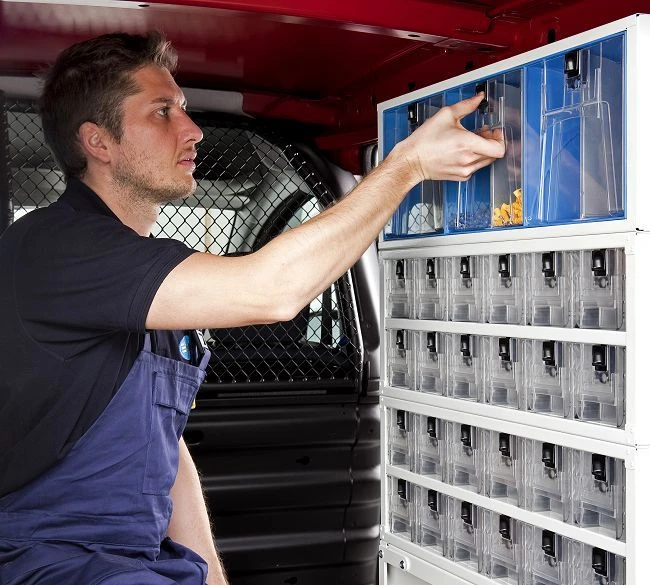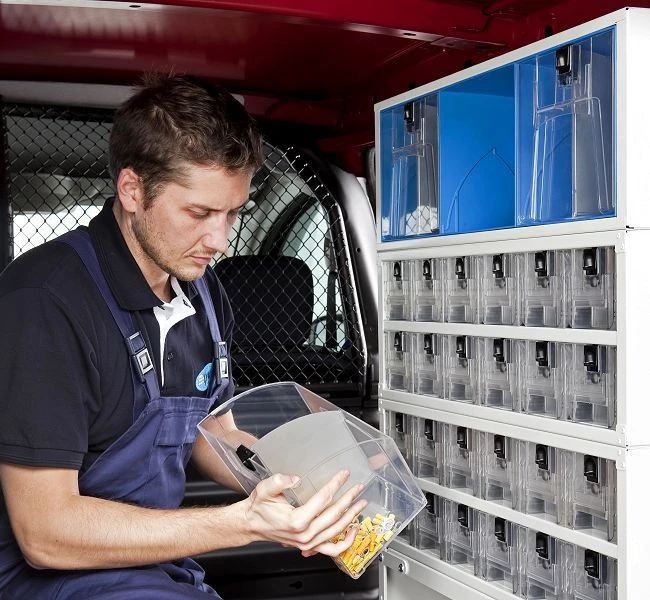 Their compact dimensions allow Syncro drawer units to maximise the space available inside your upfitted van.
TOP QUALITY TRANSPARENT MATERIAL
The transparent drawers are made from PMMA, the same durable and unbreakable material used for aircraft and submarine windows.
PMMA is not sensitive to UVA radiation and therefore not subject to the ageing phenomena that plague poor quality plastics, turning them yellow and fragile over time.
PMMA is also environmentally friendly and resistant to most common chemical products.
Clearer, lighter and tougher than most other transparent plastics!
FORGET CONVENTIONAL PLASTICS THAT BREAK EASILY!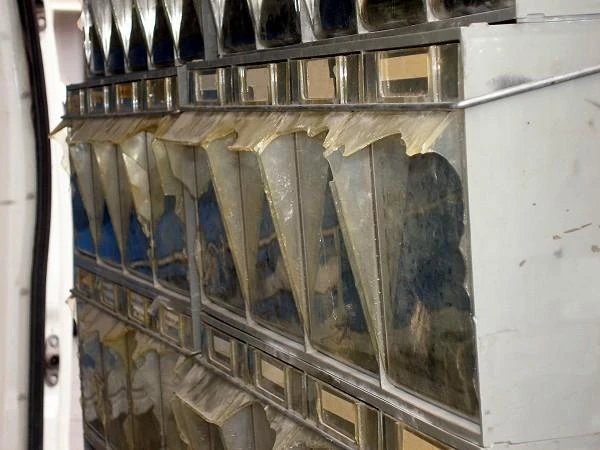 Conventional plastic drawers tend to break with use, partly because of poor quality materials and partly because of protruding handles. But now there's an answer to the problem!
UPRIGHT DRAWER UNITS WITH TRANSPARENT DRAWERS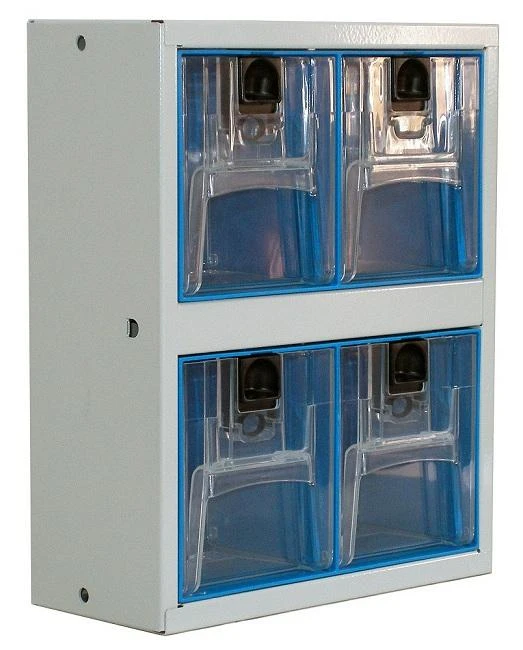 These transparent drawer units are also available in an upright version for installation along the side walls of your van.
EXAMPLE OF AN UPFIT WITH TRANSPARENT TILTING DRAWERS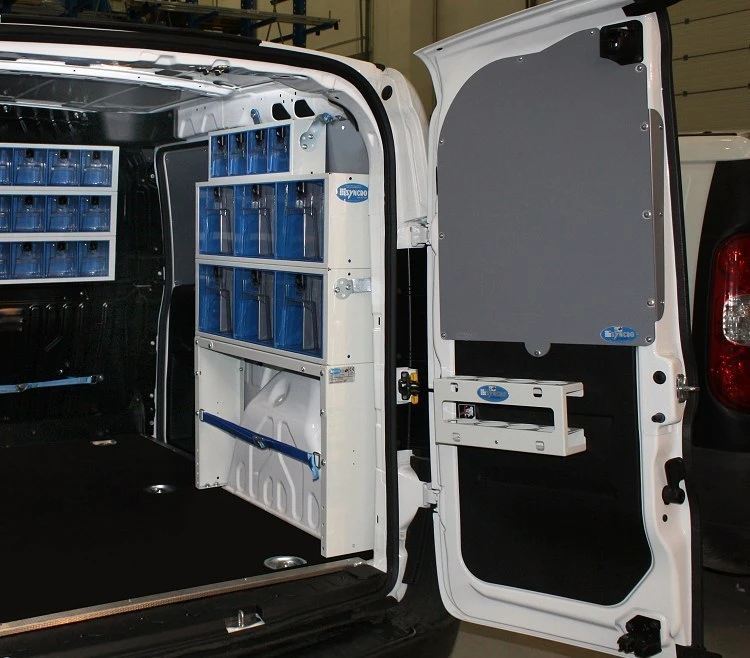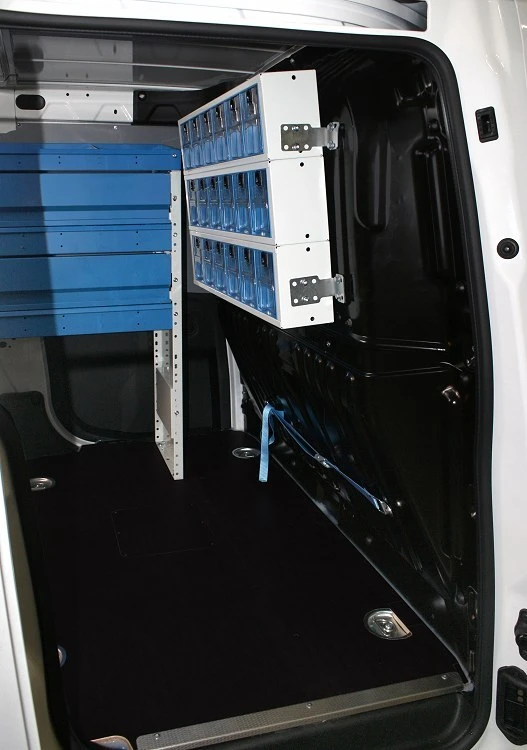 These photos show a Fiat Doblò upfit with transparent drawers. The van interior is protected by a plywood floor panel and honeycomb polypropylene wall panels. On the left, the upfit team has installed a wheel arch cover with a tool case lashing system and a shelving unit with three shelves, two with doors. These are complemented by 10 small tilting drawers on the left, another 18 on the bulkhead and 6 large and 4 small tilting drawers along the right side wall. The upfit of this Doblò is completed by a lashing strap, a compact but powerful LED ceiling light and a rack for spray cans.