EXTRACTABLE VISE SUPPORT
This Vise support is not only the simplest version, but it occupies less space.
Upon request we it can be supplied with a leg extension for support.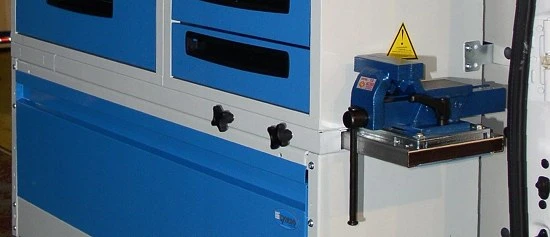 Very strong costruction in high strenght steel
TILTING VISE SUPPORT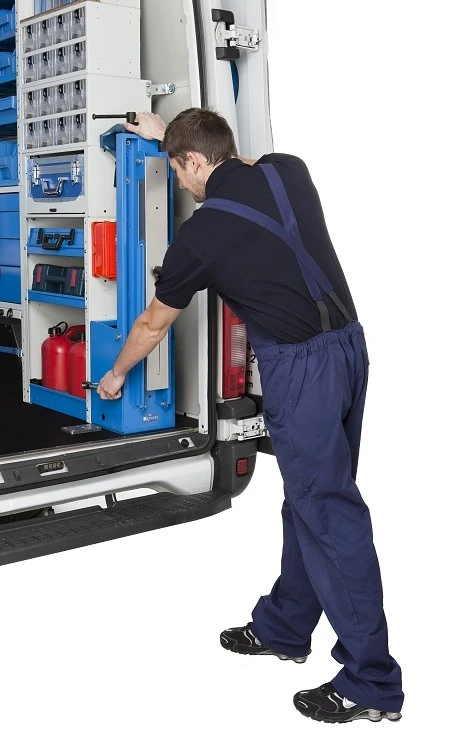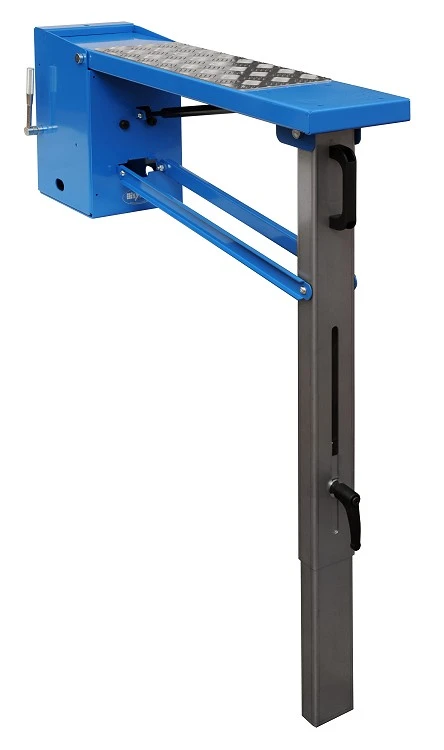 The new vise holder mod. PM3 and PM4 are a giant step forward compared to traditional products.
1) Extremely strong
2) Automatic blocking and unblocking system
3) Model PM3 have an automatic built-in support leg, with a patented opening system.
4) Corrugated alluminium reinforcement on the top.
TILTING VISE SUPPORT FOR SMALL VANS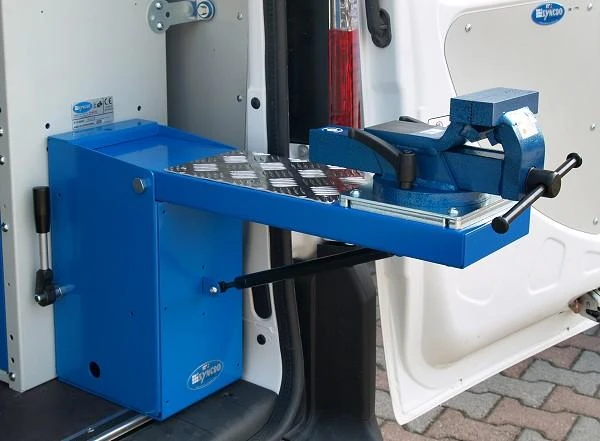 Vise holder mod. PM4 is a smaller version of mod. PM3, without supporting leg.
It's intended to be installed on small vans.
ROTATING VISES
Our Syncro parallel vises are provided with turntables and lock lever.
Model MOGN in forged steel with 135 mm clamps and incorporated pipe clamps.
Model MOG4N is made from welded steel with 110 mm clamps.
VISES FOR PIPING
Vise for threading pipes.
Models available for 2 inch or 3 inch piping.