ROOF BARS BIPPER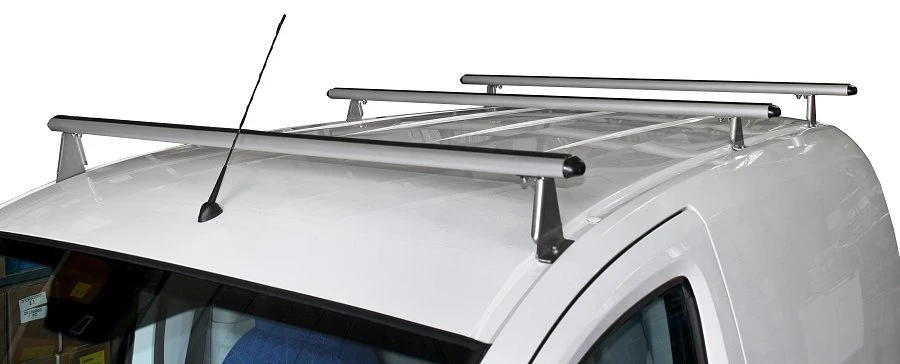 Roof bars for Bipper are provided with the aerodynamic Ultrasilent design, ensuring minimum drag and wind noise.
Roof rack feet are manufactured in stainless steel and can be easily changed to transfer the roof rack onto another van.
Top rubber mould is provided on cross bars.
ROOF RACK BIPPER WITH LOADING ROLLER AND SIDE PANELS
Roof rack comes with rear loading roller in stainless steel to ease loading and avoid damages to vehicle.
Side panels ensure safe load transportation.
ROOF RACK BIPPER WITH STEEL PIPE TUBE FOR ITEMS UP TO 3 M IN LEGTH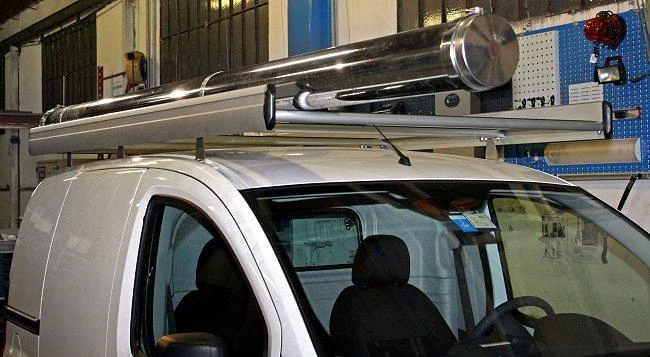 Bipper roof rack can be used in combination with the pipe tube in stainless steel.