FLOOR PANELS IN WOOD OR ALUMINUM AND WALL PANELS IN DIVERSE MATERIALS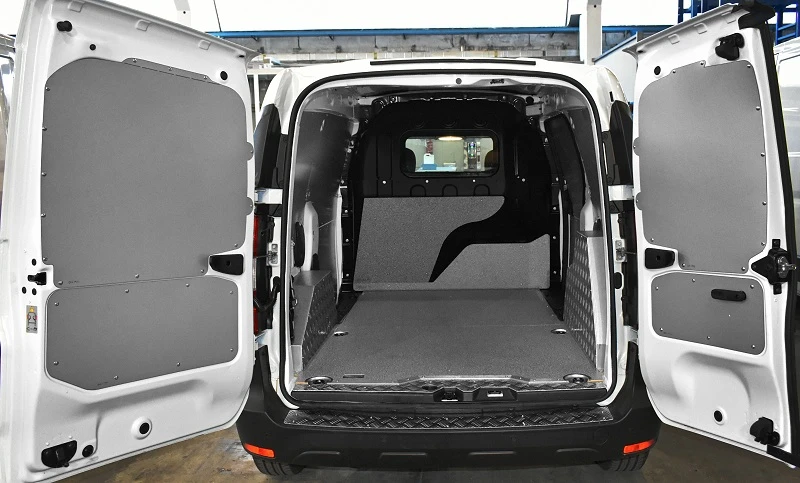 The Dokker, manufactured by Franco – Romeno Dacia, is no exception …. it also needs to protect its cargo area from the everyday wear and tear that comes with transporting cargo. As in all working vans, the original floor and walls of the Dokker are likely to sustain bumps and dents during normal loading and unloading of materials, tools and equipment. The damage can often cause serious problems to the original body that are costly to repair.
In the Syncro catalog, you will find everything you need to protect your Dokker van interior:
Floor panels crafted in wood or aluminum, wall paneling in steel, aluminum, or plastic, wheel arch covers, and door panels.
Our very popular plywood floor panels: rugged, lightweight and economical, constructed in resin-coated non-slip plywood, complete with certified non-slip stainless steel borders and recessed steel anchorage points, designed to lock down cargo using cables or straps
The panels are pre-cut and pre-drilled, and in addition to protecting the body they add a streamlined professional look.
The whole Syncro line of interior protection panels comes pre-cut and pre-drilled, and complete with all materials needed for installation.

Installation is fast and results are guaranteed!
Click here for Dokker upfits with shelving and drawer units and accessories.