THE MEDIUM SIZE VAN FROM TOYOTA
Japan's Toyota is the world's largest vehicle manufacturer. Though it sells a wide range of cars and trucks all over the world, until recently it was absent from the European commercial vehicle market. This gap has now been filled by the ProAce, the new medium size van derived from the Citroen and Peugeot models developed as a joint venture.
The ProAce is a modern, medium van that excels as a goods transporter and as the base for efficient and well equipped mobile workshops for all SMEs, trades and professions.
The new ProAce series introduced in 2016 improves further on the light weight, practicality and economy of the previous ProAce without radically changing its overall lines.
The Syncro Group has been quick off the mark to develop a complete range of racking, floor and body liners and accessories for the new ProAce.
ROOF TRANSPORT FOR THE TOYOTA PROACE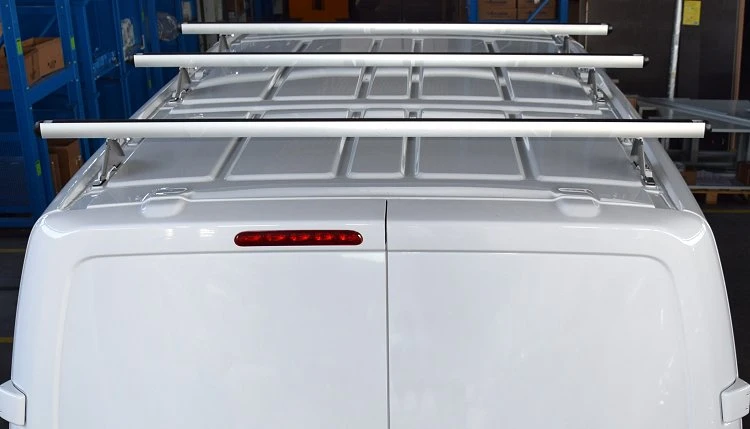 The useful space provided by the roof of the ProAce is not to be ignored: the vast Syncro catalogue therefore includes a full range of roof bars, roof racks with side fences and rear loading rollers, ladder racks and transport tubes.
All Syncro roof transport accessories are made from stainless steel and anodised aluminium, and are rubber coated on the contact surfaces.
The photos shown above illustrate a simple roof transport solution: aluminium roof bars with stainless steel mountings, plastic end plugs and a rubber-coated top surface to avoid scratching transported objects and to protect the bars themselves.
Triangular stainless steel load stops are also available as an option.
ROOF RACKS WITH SIDE FENCES AND REAR LOADING ROLLER FOR THE PROACE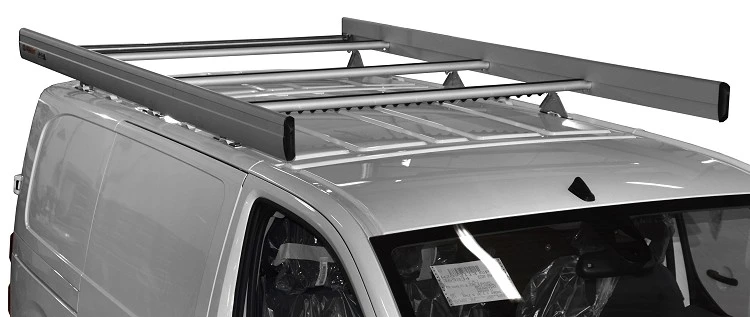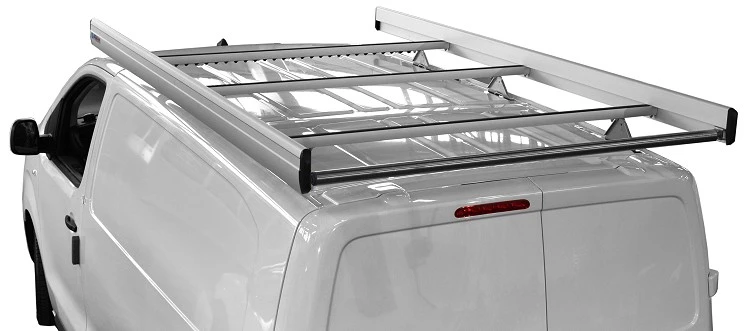 Roof racks represent the ideal solution for carrying all kinds of cargo on the roof of your ProAce. In addition to cross bars, roof racks also incorporate side fences and a stainless steel loading roller at the rear.
The rear roller makes light work of loading and unloading cargo on the roof and is cleverly positioned to prevent objects striking the van's bodywork.
Not just robust and effective, Syncro roof racks look good too!
LADDER RACKS FOR THE TOYOTA PROACE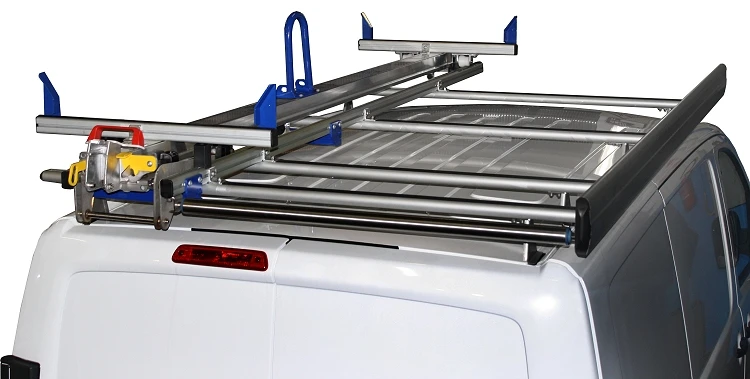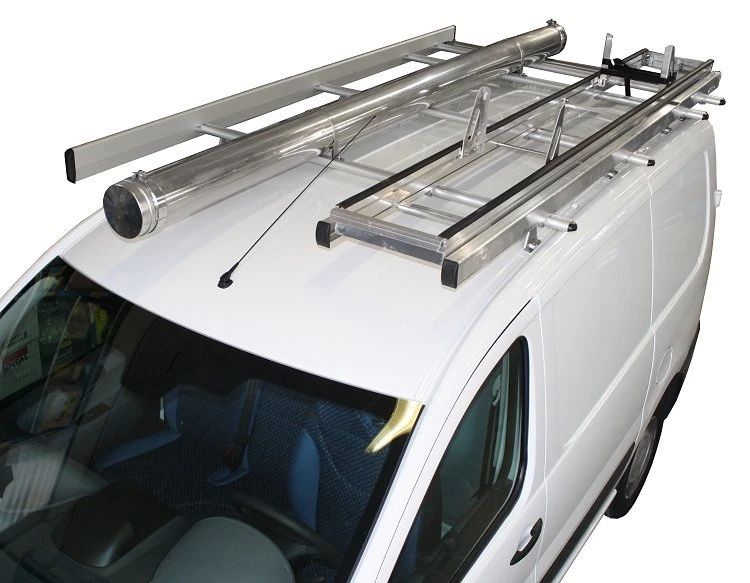 Syncro ladder racks are a simple and safe way of carrying ladders on the roof of your ProAce. They come in damped action and simple pivoting versions. One or two slides can be fitted to each rack. Like all other Syncro roof transport products, ladder racks can be configured to meet your own needs.
A SUPERBLY SILENT SOLUTION
Thanks to Syncro's research in the field of aerodynamics, the cross bars used in Syncro bar and rack systems are extremely efficient and minimise wind noise and vibration when your ProAce is on the road.

Discover Syncro's racking and floor and body liners for the ProAce.