RACKING, SHELVING AND DRAWER UNITS FOR VITO
The Mercedes-Benz Vito is a light van produced by Mercedes-Benz in Vitoria, Spain. From the name of the city Vitoria came the name Vito. The name was also derived from an exemplary, long-standing employee, Vito Rosenstein. Vito's dedication to the company resulted in an unusually high accolade.
The first generation Mercedes-Benz Vito was produced between 1996 and 2003.
It is usually classified as medium size van class, even though the high roof model with its 6,49 qm should be included on the higher class.
The newer Vito is available in 3 different lengths, from 3.200 to 3.430 mm. The medium wheelbase is also available with high roof.
Diesel engine versions are 109 CDI, 111 CDI, 115 CDI and the powerful 120 CDI with a maximum speed of 198.0 km/h thanks to its excellent driving features.
Even though the second generation Mercedes-Benz Vito is more streamlined than its predecessor, the loading area is quite regular even though it not one of the most squared one. Thanks to the great number of units and size available for Syncro system van racking, it is always possible to fit drawers units, shelving and other components to contours of Vito for an optimal space utilization.

Here some other examples of van racking for Vito Mercedes.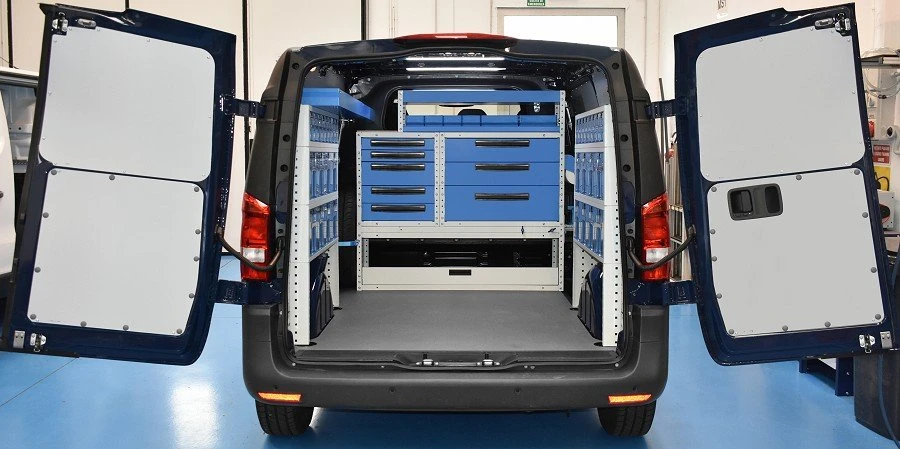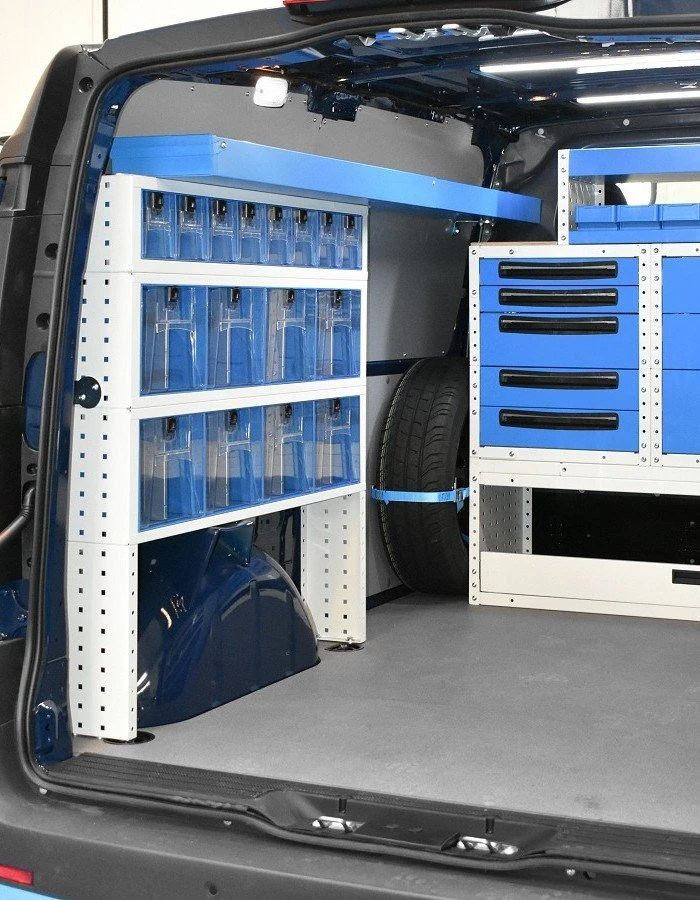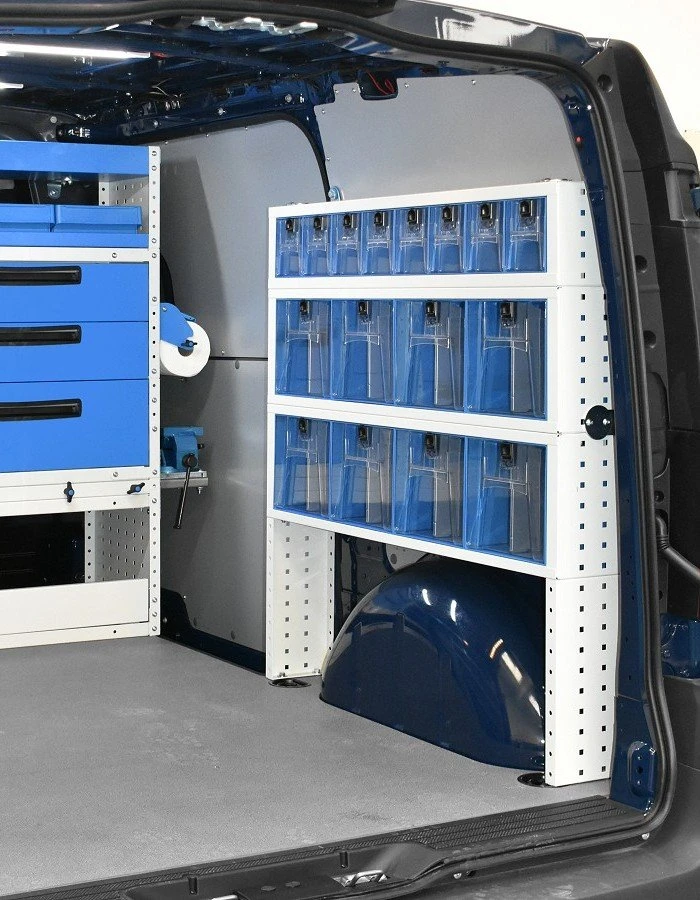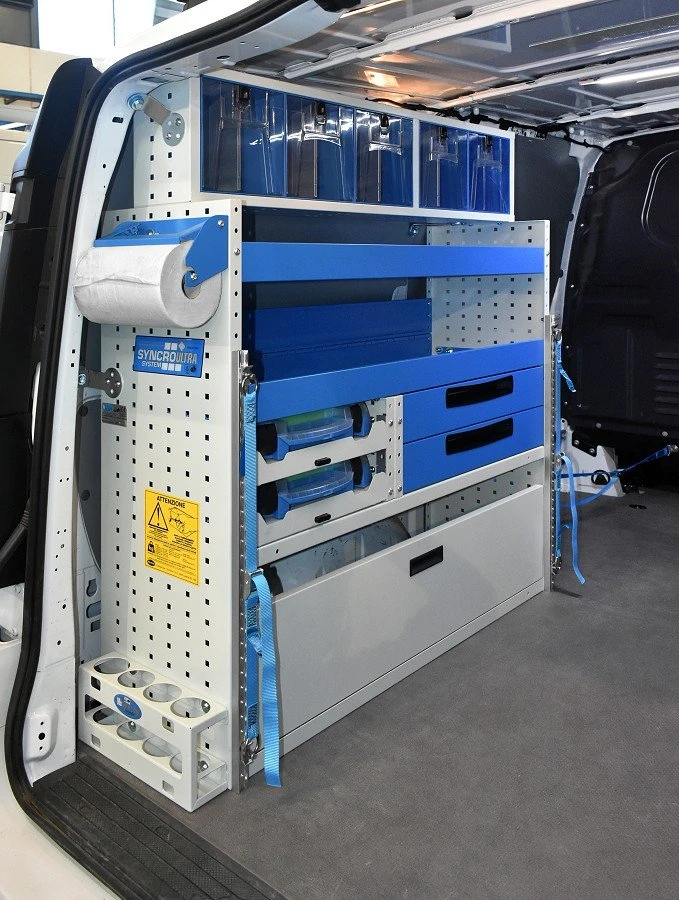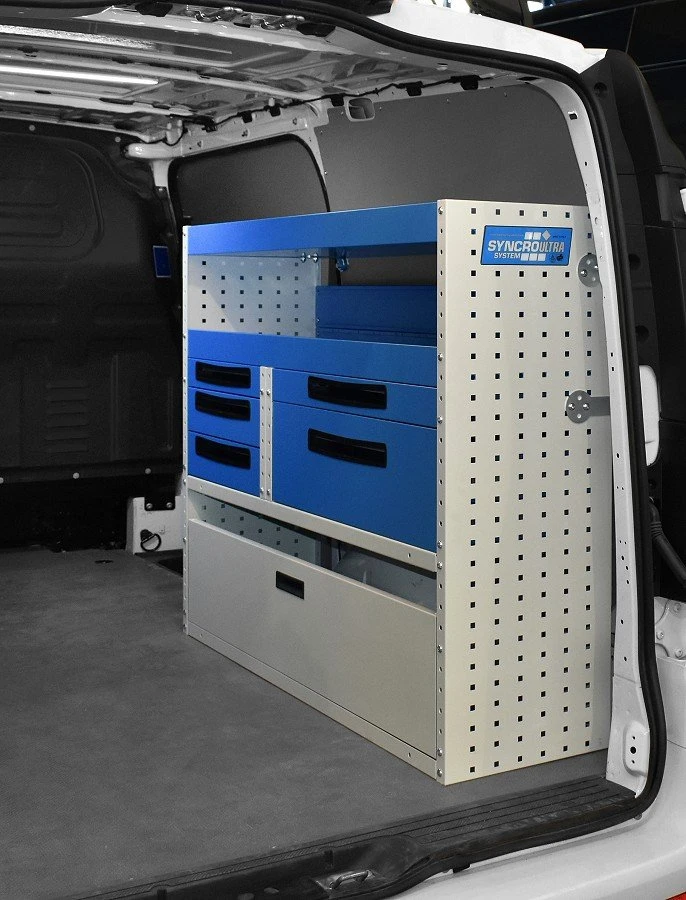 FLOOR PANELS FOR VITO, SIDE LINING FOR VITO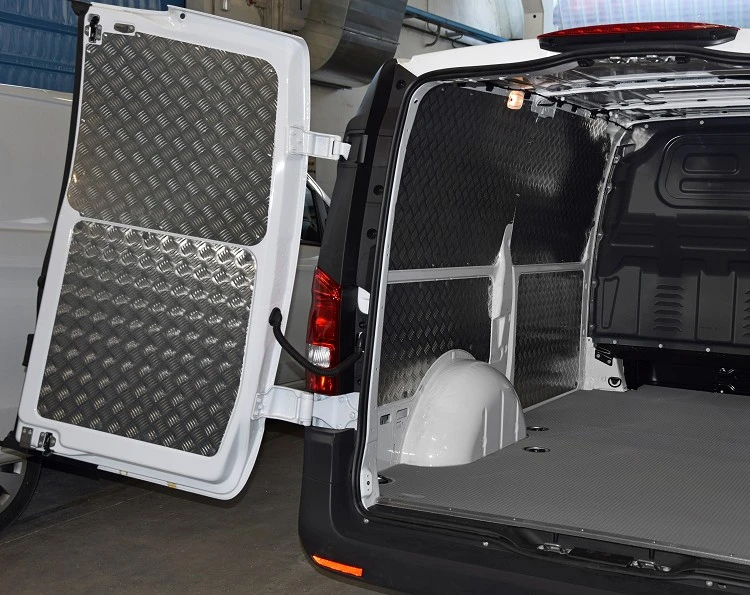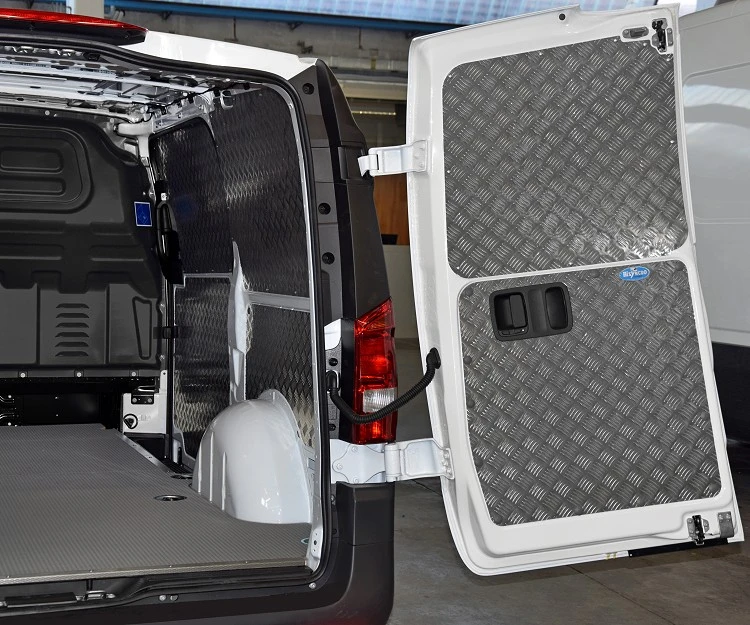 Floors, side lining, wheelhouse covers, screens for windows and other vehicle accessories.
ROOF RACKS AND LADDER RACKS FOR VITO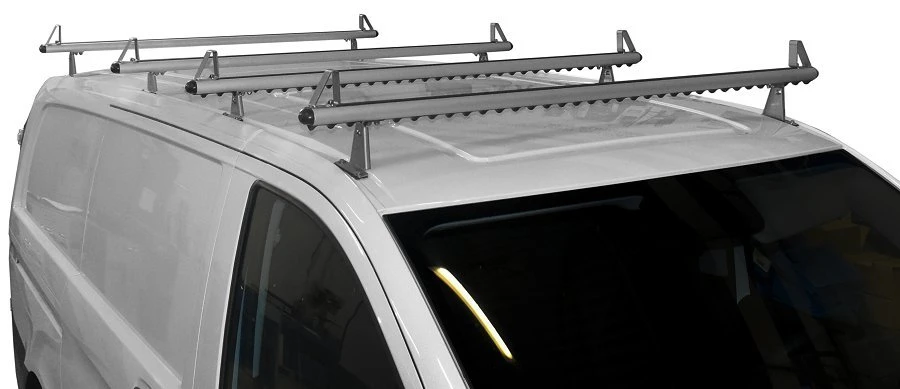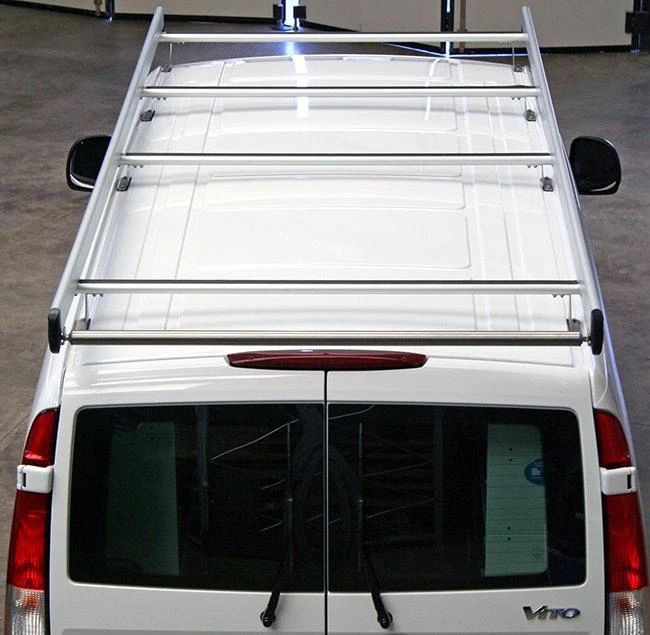 Syncro offers also a great variety of ladder racks and roof racks for Vito, all provided with the patented Ultrasilent profile that reduces noise and vibrations when driving.