FIRST AID KIT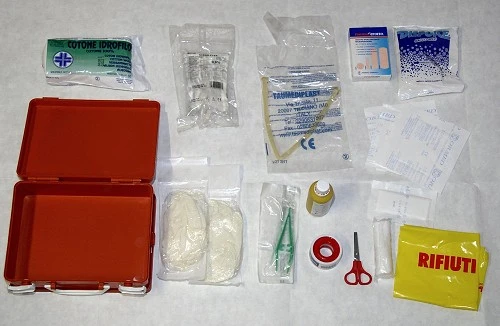 In shockproof polypropylene provided with support bracket to be fixed on the inside of the van. The box can be easily removed off the bracket when needed. The kit includes gauzes, plasters, disinfectant and the other necessary items required by law. An indispensable accessory for working in safety.
SLIDE-OUT BASE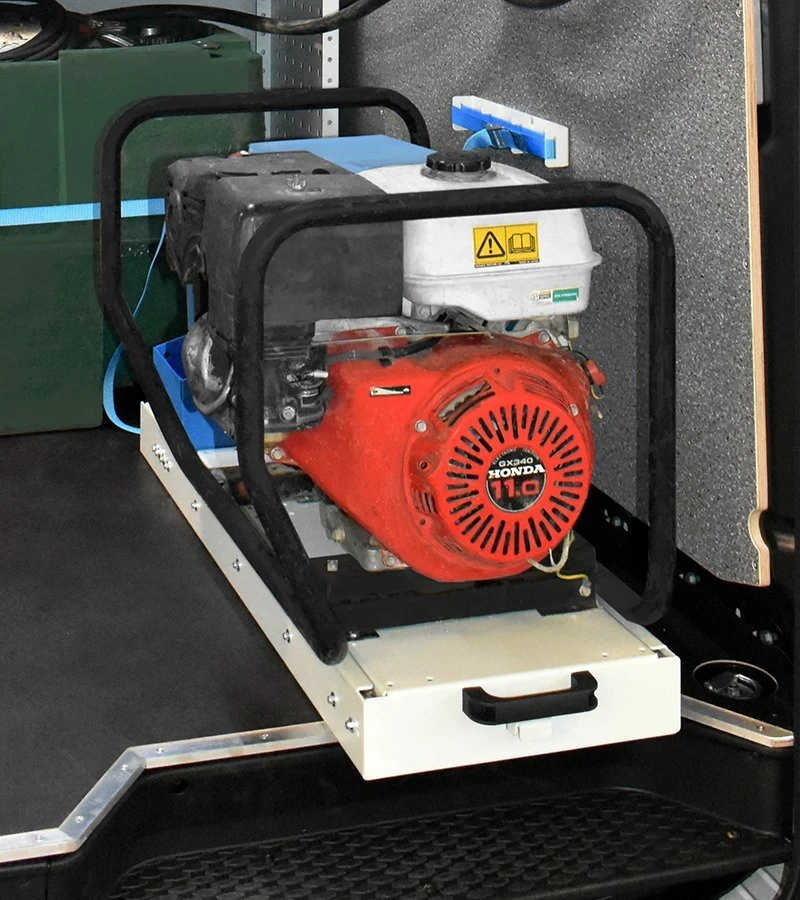 Slide-out base for generators and other equipment.
Designed to be used as a base support for other Syncro units.
Complete with automatic locking system when extracted or closed.
Manufactured using the "CUT-THROUGH" system to reduce its weight.
Provided with telescopic ball guides.
Capacity 240 kg.
Travel 600 mm or 900 mm
SPARE WHEEL PLATE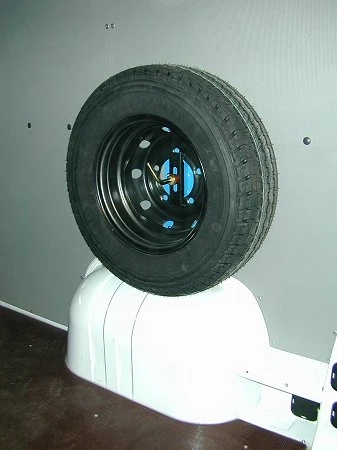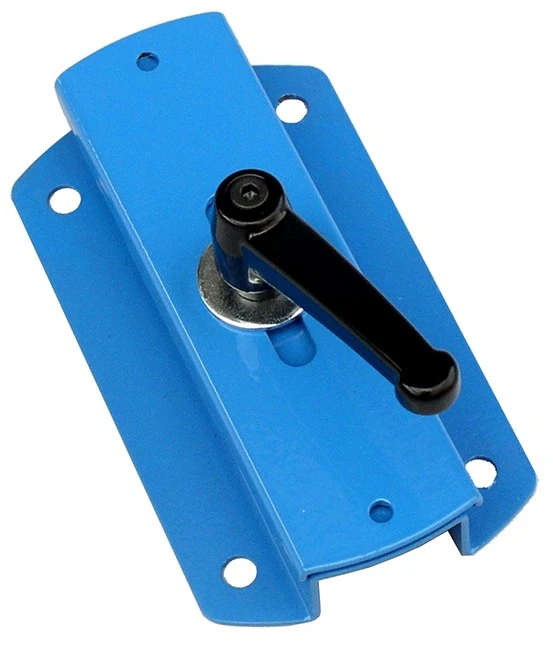 This is a very useful accessory for fixing the spare wheel on the inside of vans.
This accessory is designed for vans which have the spare wheel on the inside.
METAL CANISTER WITH BRACKET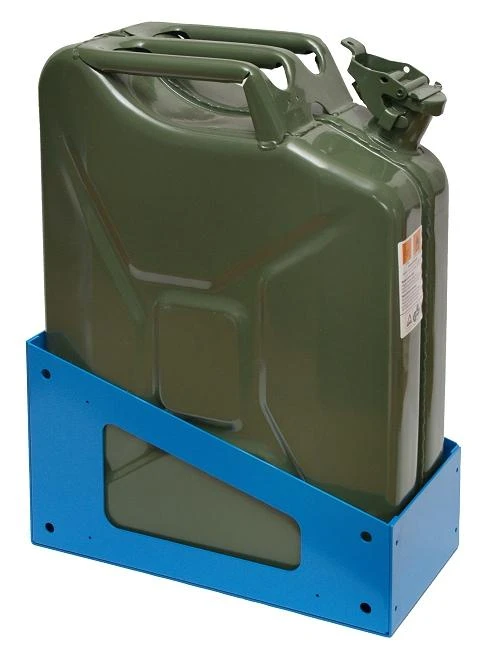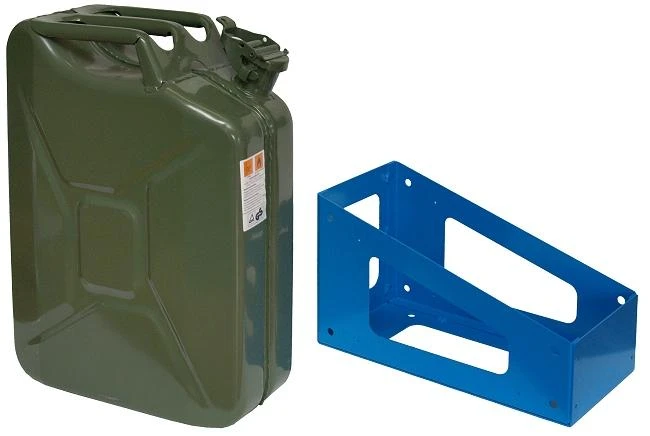 20 litres metal canister with bracket.
PLASTIC CANISTER WITH CANISTER HOLDER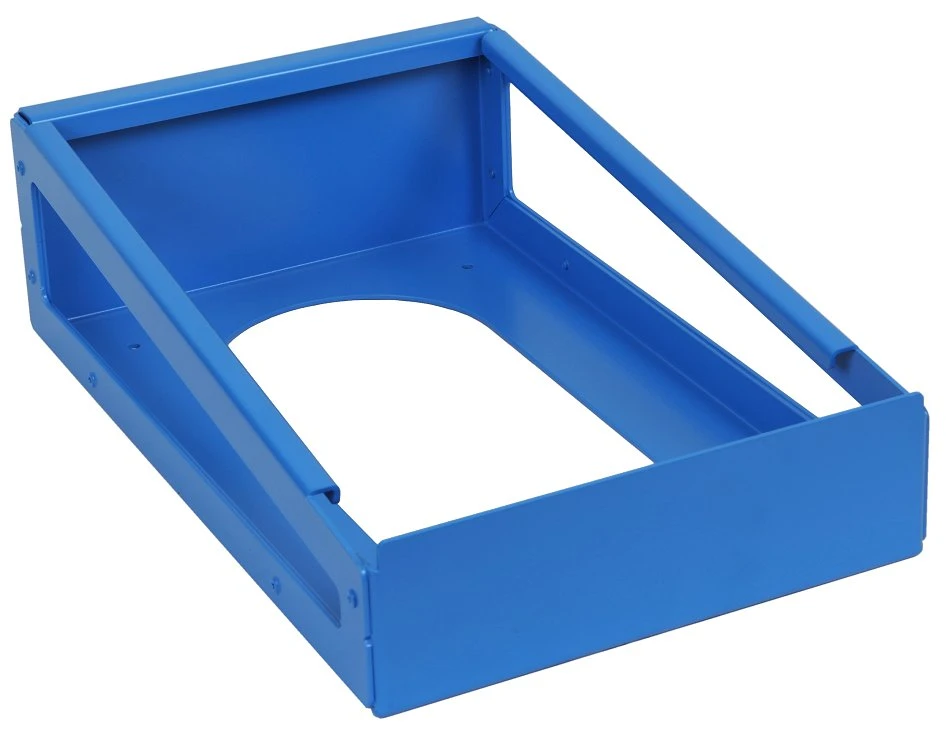 10 liter litres in high density plastic. Comes complete with spout.
Aluminium bracket.
ANTI PEEP FILM
One side adhesive and the other matt. This film can be used to cover side or rear windows.
FOLDABLE WORKTOP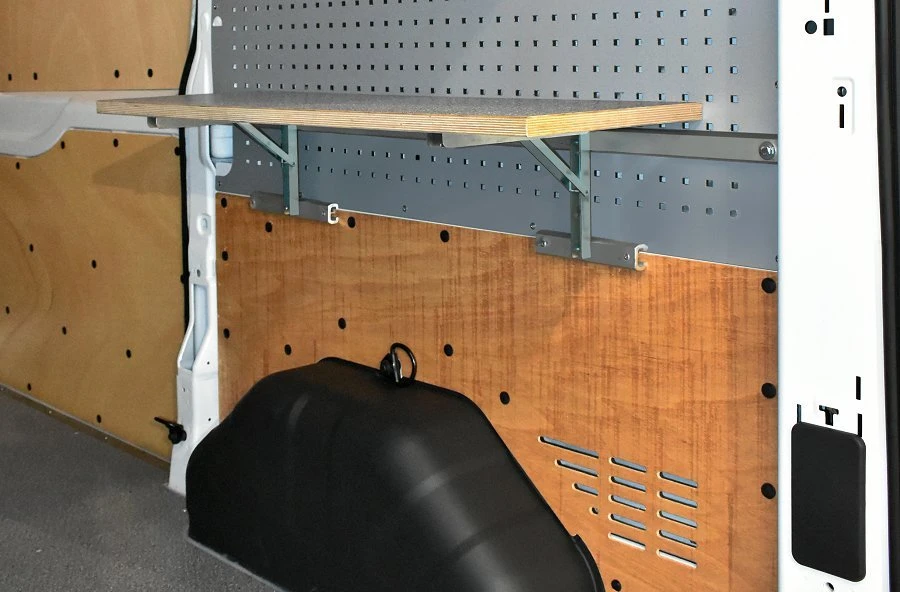 With the new foldable supports it's easy to make custom made foldable worktops.
The worktops are made of 25 mm. plywood and may be cut according to the customer's needs.
High quality, lightweight awnings for vans.
JOBCENTER: MULTIFUNCTION TROLLEY AND WORK TABLE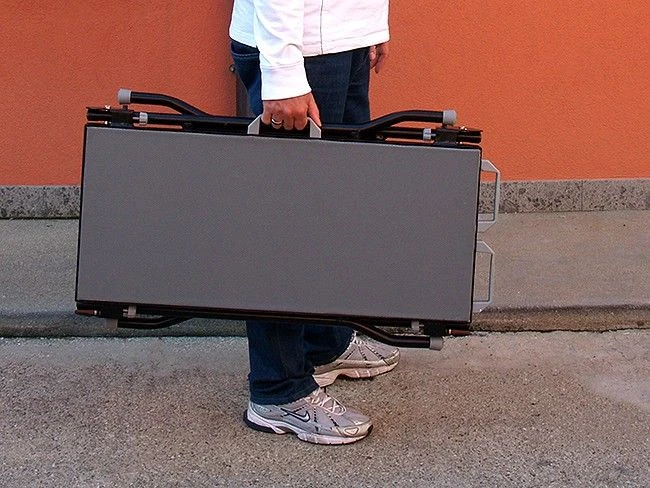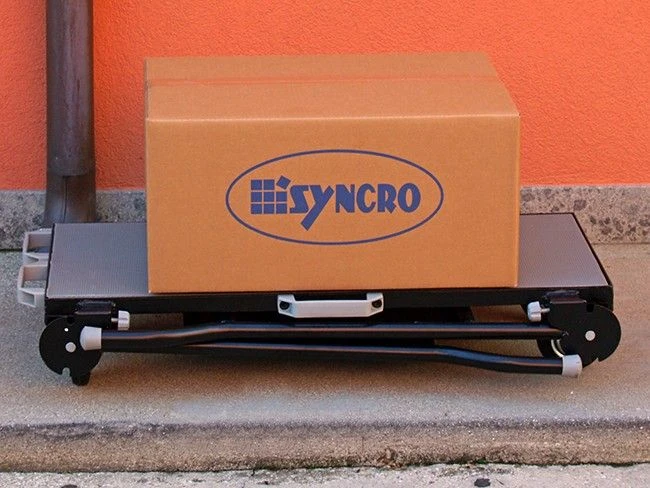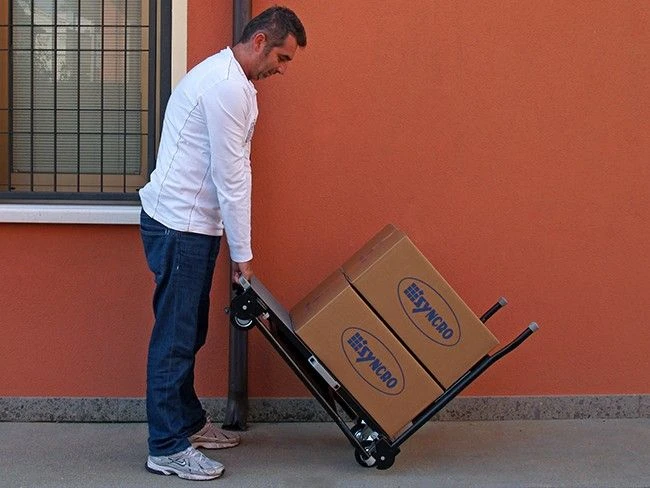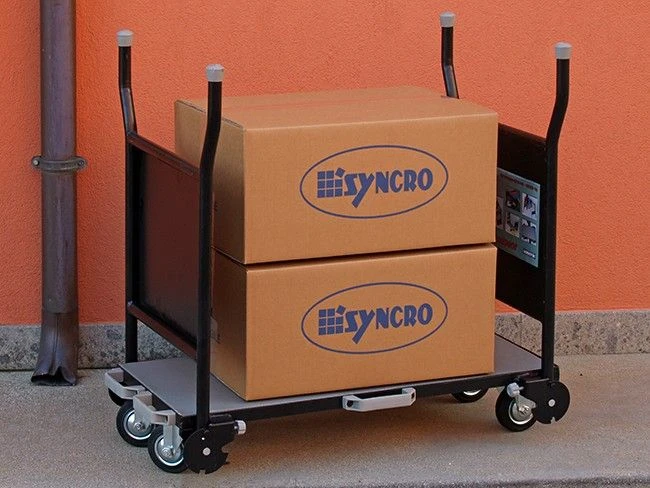 Jobcenter is the innovative, handy, sturdy and lightweight multifunctional tool.



The legs may rotate 270 degrees, thus it may be used as strong worktable or trolley.
Very small when closed.
Sizes: closed: mm. 1.000 x 570 x 155 Open: mm. 1.300 x 570 x 800 Weight: 20 kg.
COMPUTER AND PRINTER CABINET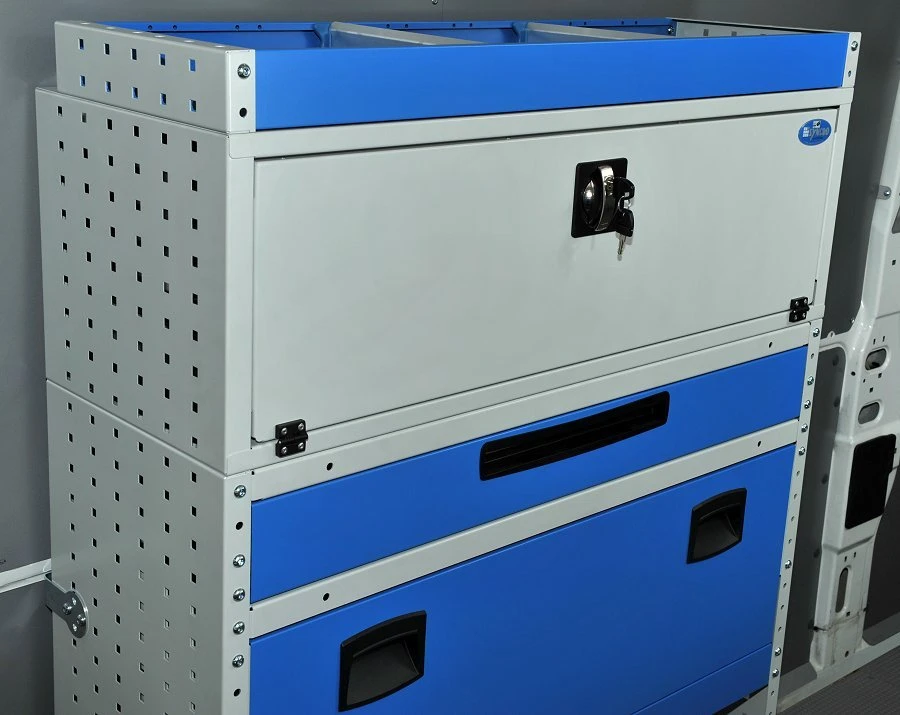 Sure and handy cabinet for laptop and printer.
The tray is automatically blocked when cabinet is closed.
STAINLESS STEEL CANISTER
Entirely made from stainless steel. Divided in two parts 30+40 litres. Provided with tap and level indicator. Available in two versions: right and left.
SLIDING DECK FOR FUNERAL CASKETS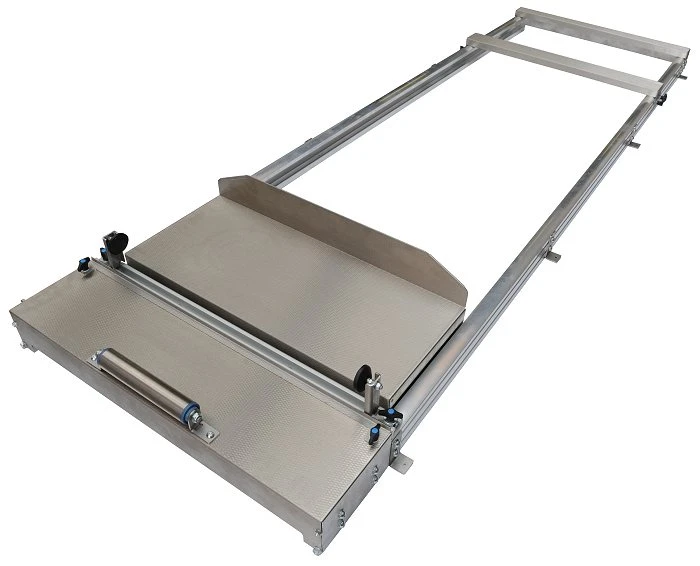 Aluminum and steel sliding platform designed to easily load and safely lock caskets for safe transport. The platform is made of an aluminum frame and can be custom cut according to the clients needs. It is durable, lightweight and safe. Available in various widths.
SYNCRO TROLLEY
SYNCRO TROLLEY is highly compatible with the other Syncro storage units for vans. In respect to traditional workshop trolleys, our trolley has a number of major advantages:
Thanks to the various Syncro articles such as drawers, shelves, containers you can create your own trolley to best suit your needs. You can always change its arrangement at any time.
With its 1.014 x 507 worktop, Syncro Trolley is nearly 60% lager than traditional workshop trolleys.
Syncro trolley utilizes the same components which you can fit in your van. Therefore you can use the same tool boxes on site or in your mobile workshop