VEHICLE LOCKERS MANUFACTURED IN STEEL AND ALUMINIUM
Syncro van lockers are provided with double doors to minimize volume when open, leaving more space inside the cargo area of your vehicle. Lockable door with double-side locking mechanism.
The vehicle lockers can be fitted with optional shelves; a cloths bar is also available on higher models.
LOCKERS FOR VANS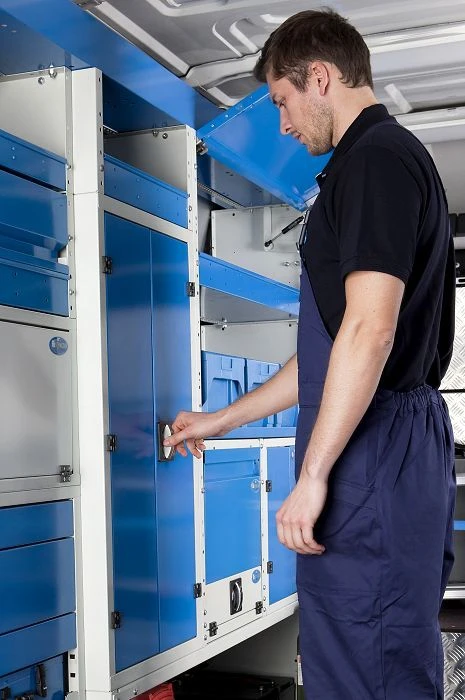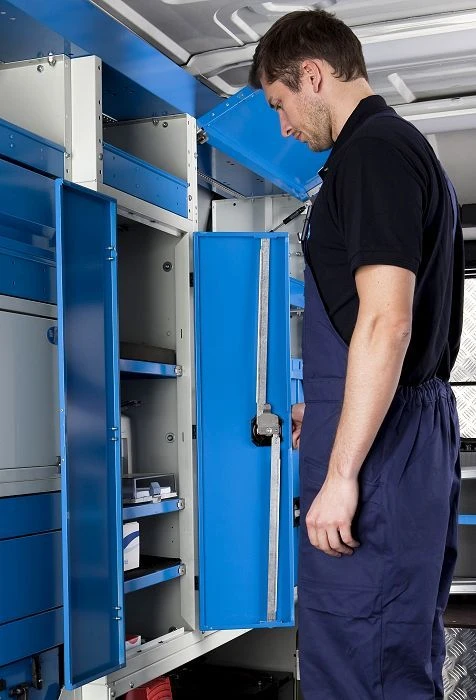 Tapered upper part for the higher lockers to better fit the contours of van.
Safe and flexible, Syncro System van lockers allow to store a great deal of stuff and material.
The high-strength steel and aluminium construction allow a 30 % weight reduction compared to similar products manufactured in steel with equivalent strength.