ALUMINUM LOAD LOCK BARS WITH ROUNDED NOTCHES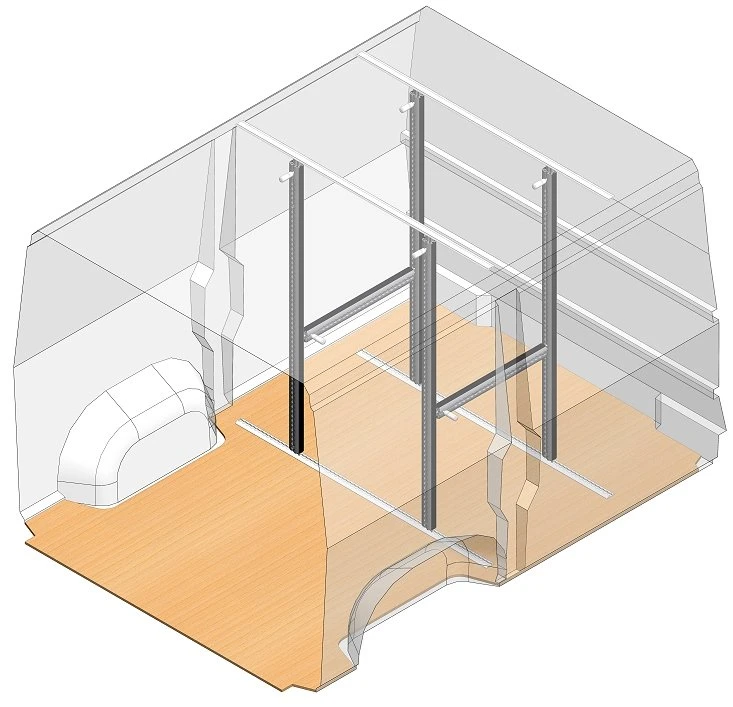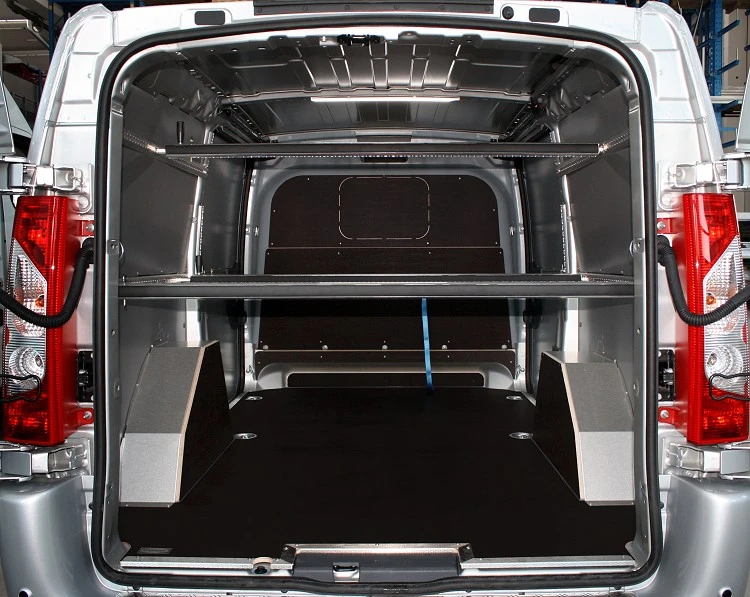 The aluminum load lock bars with rounded notches have been designed to secure even very heavy materials, quickly and safely in the cargo area of your van.
The exclusive model is a European registered design. The bars are inserted between two aluminum tracks with matching notches. This system allows for the mounting of one bar on another, even using different models of bars. Because of the milled-notch system, it is also possible to attach accessories such as eyelets with straps or horizontal bars with hooks.
Thanks to this product, you can secure cargo in different modifiable sections of the van's cargo area.

Unlike other comparable products on the market today, this new Syncro product has been designed so that it will not rotate once it has been inserted in the tracks. It also has a rubber coating along the edges that protects cargo from being scratched or damaged during transit.

The bars come in the standard length of 1,876 mm, which is sufficient for most van heights. For vans with lower ceilings, it is possible to cut the bars to the necessary length. Custom orders can be made for lengths between 50 centimeters and 6 meters.
VERTICAL CARGO BARS WITH SPRING ENDS

Thanks to the new Syncro System vertical bars you can now easily and safely hold load in place!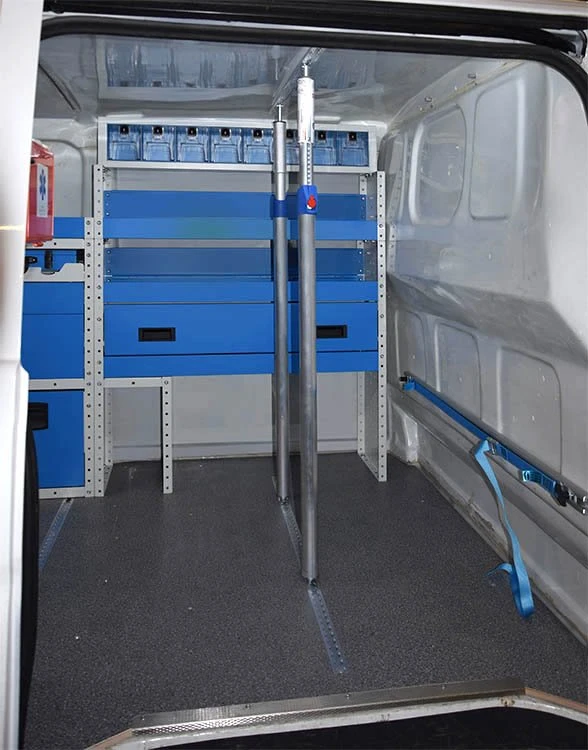 Since these bars can be easily removed, you can use your van both to transport doors, windows, panels
etc and for maintenance purposes or even to transport bulky items.
Bars are fitted with spring ends for easy and quick lock and release on rails.
These can be positioned to meet customer requirements to maximise storage space.
RATCHETING CARGO BAR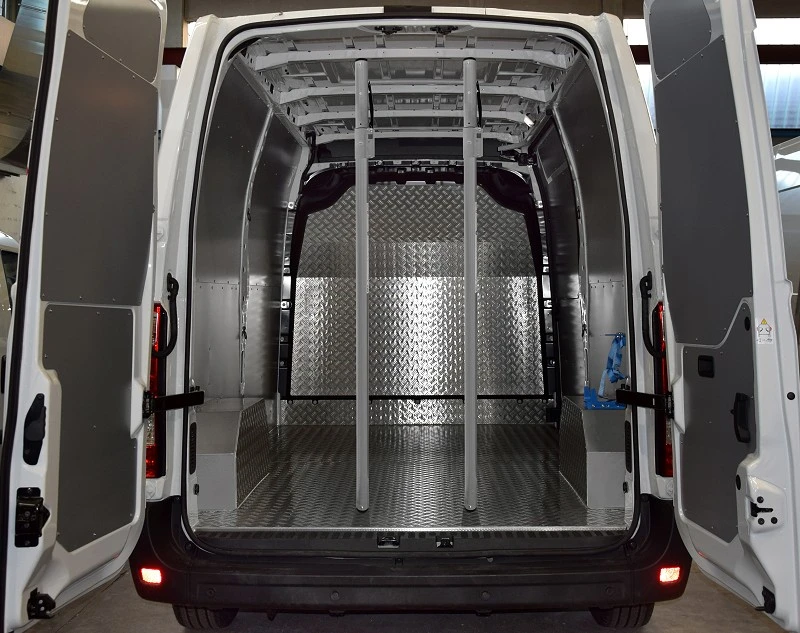 Ratcheting cargo bar is provided with two rubber ends so that the rail is not required.