RACKING, SHELVING AND DRAWER UNITS FOR BOXER
Boxer Peugeot, popular and best-seller product of the joint-venture of Fiat, Citroen and Peugeot is offered in several sizes, both in widths and heights. The 2006 model has a very large and regular load area, so that this is suitable for installation of drawer units, racks and other Syncro System van racking products.
Please see on the pictures the sliding workbench, there are many other van accessories like paper roll holder, fire extinguisher holder and cable holder, with which you can convert your Boxer into a mobile workshop.
Here you may find more examples for Boxer.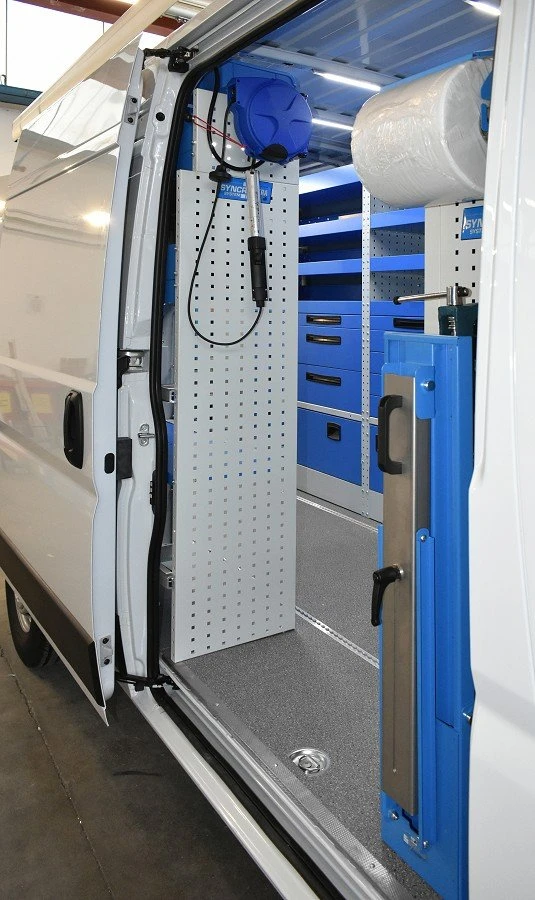 FLOOR PANELS FOR BOXER, SIDE LINING FOR BOXER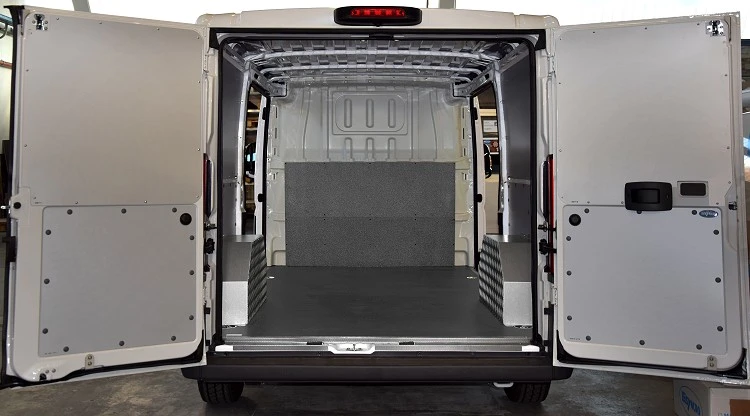 Floors, side lining, wheelhouse covers, screens for windows and other vehicle accessories.
ROOF RACKS AND LADDER RACKS FOR BOXER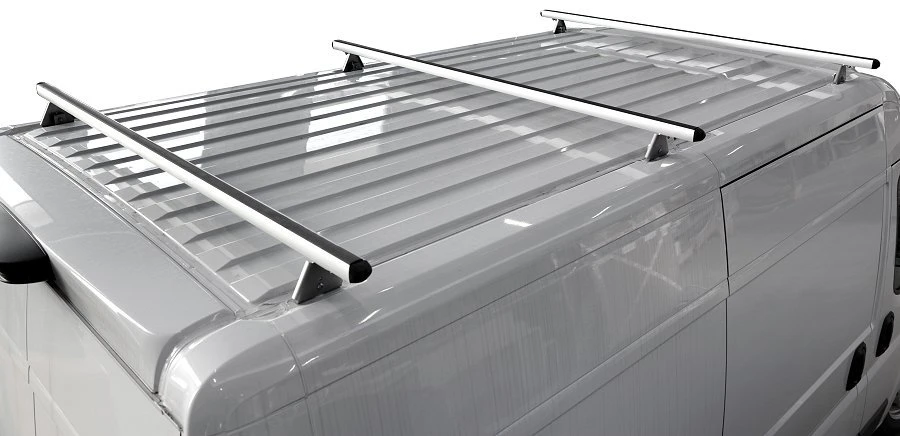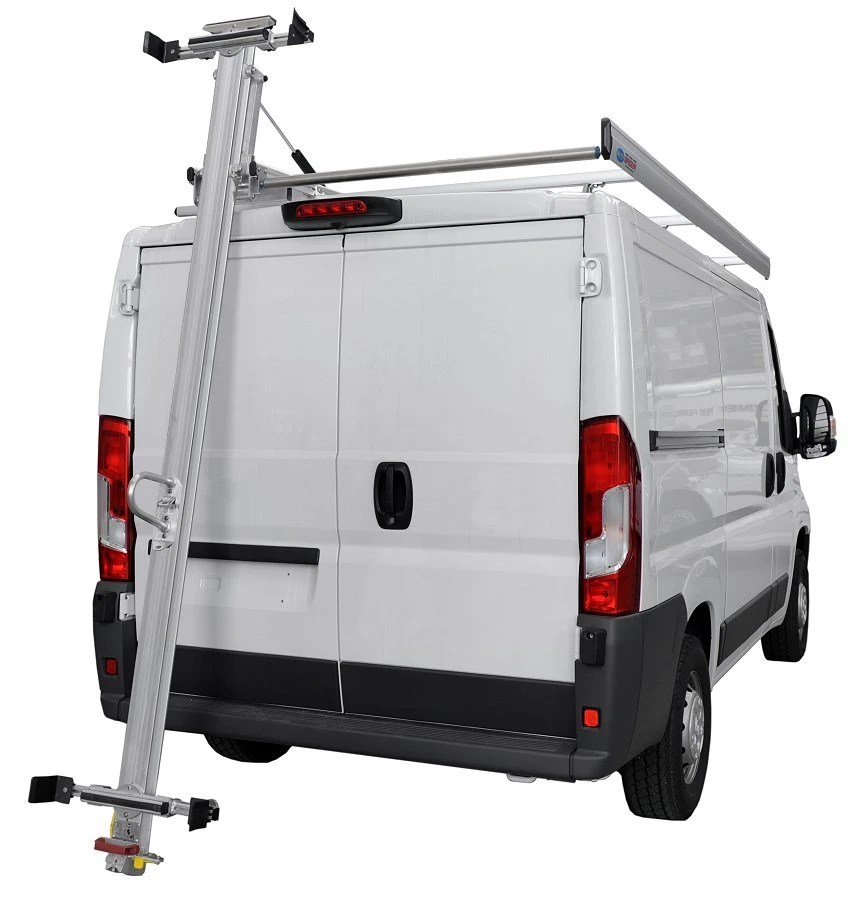 Syncro offers also a great variety of ladder racks and roof racks for Boxer