ROOF RACKS AND LADDER HOLDERS FOR VANS ONLY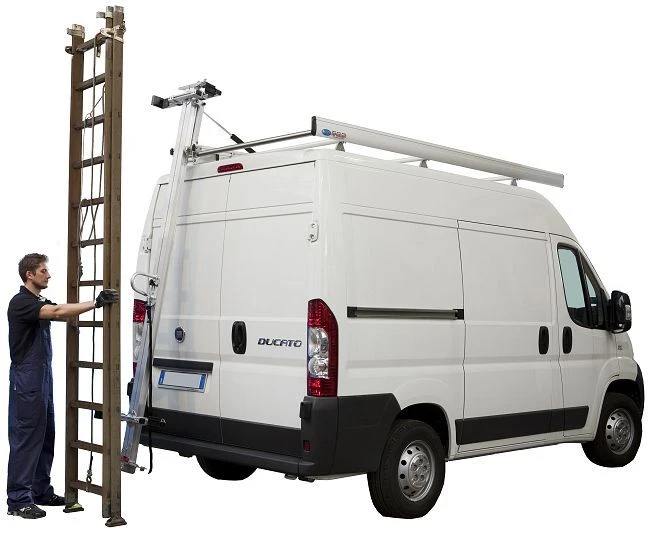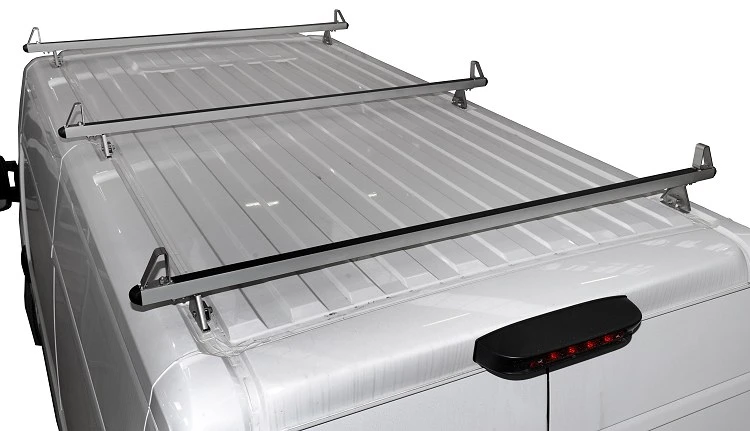 Roof racks and ladder holders from Syncro System are made of high quality raw materials: stainless steel, aluminium, rubber.
They can be easily moved from one van to the other.
SYNCRO'S EXCLUSIVE ULTRASILENT PROFILE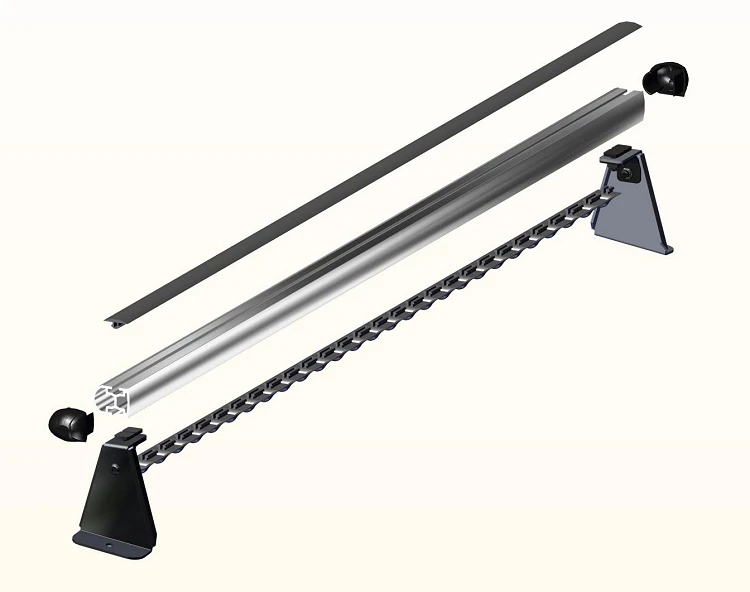 The noise generated by roof racks and roof bars is caused by a phenomenon known as "Karman vortex streets". In simple terms, a series of noisy vortices forms when airflow strikes the first cross bar. Now, Syncro engineers have designed the new ULTRASILENT profile for application under the first cross bar to eliminate this annoying noise. By breaking up the air flow that passes between the cross bar and the van roof, the new profile prevents the formation of vortices and dramatically reduces roof rack noise.
Even before this latest innovation, Syncro roof racks were particularly silent thanks to their specially shaped aluminium cross bars. Now, with the new Ultrasilent ribbed profile in place, noise is slashed by an additional 50%, making your van superbly silent even at motorway speeds and above. 
These new noise-reducing profiles are extremely light, do not take up useful load space and do not interfere with the use of ropes or straps to secure cargo.
ROOF RACKS FOR VANS
Syncro roof racks are made of aluminium bars, with a rear stainless steel roll and side aluminium walls.
ROOF BARS.

Syncro Roof Bars for vans made of aluminum, with brackets in stainless steel. A rubber profile on the top of each bar.
LADDER HOLDER FOR ONE LADDER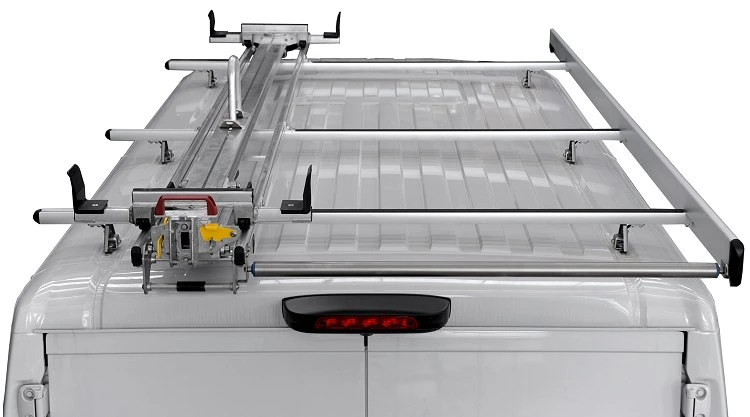 The other hals can be used as a standard roof rack, complete with rear roll and side wall.
LADDER HOLDER FOR TWO LADDERS
Made of stainless steel and aluminium, you can load and unload very easely your ladder with the utmost speed and safety.
LOAD AND UNLOAD LADDERS WITH EASE AND SAFETY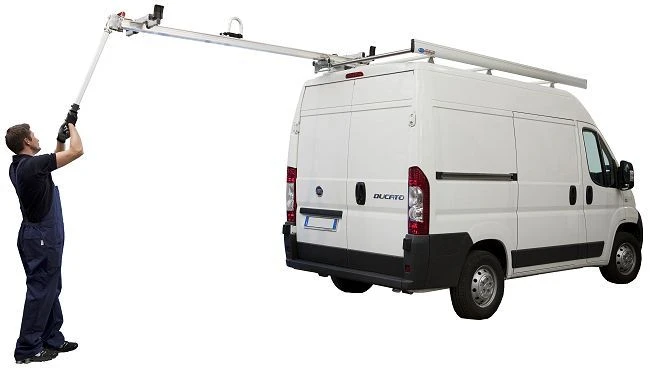 Syncro tilting ladder holder ensures on low roof vans the ability of load and unload ladders with ease and safety.
The model with shock absorber has a built in gas spring that helps the user to safely load ladder on vans with tall roof.
Moreover, the ladder holder reach the ground even on the tallest van: no need to lift the ladder!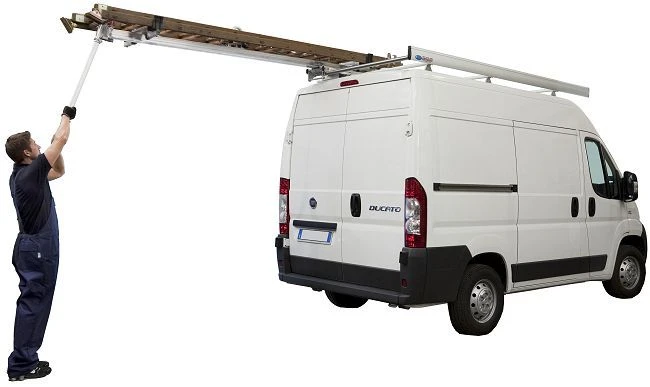 ROOF TOP LADDER RACKS FOR UPLIFTED VANS
The latest Syncro System innovation to accomodate the needs of the client who uses a ladder but doesn't want it taking up extra valuable space in the van. The solution: the new ladder rack that fastens to the roof of your van, allowing for convenient and secure transportation, leaving the interior work spaces of the van free. The support system with a rear bend makes for easy loading and unloading of the ladder.



The rack is equipped with a system of automatic locking clamps and an adjustable blocking mechanism with a special belt, fitted to hold the back part of the ladder in place, adding extra security. Ladder racks are very simple, fast and safe to use.
The advantages are clear: the ladder is protected from the weather, as well as from thieves. It doesn't take up space and can save on gas....something that surely doesn't hurt in these times.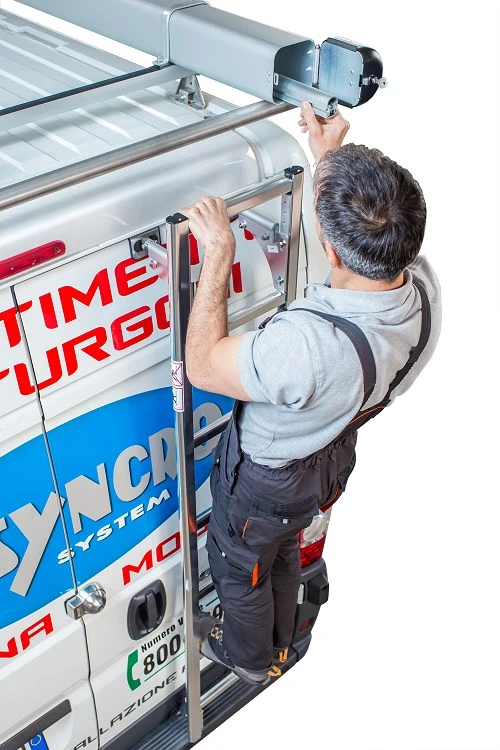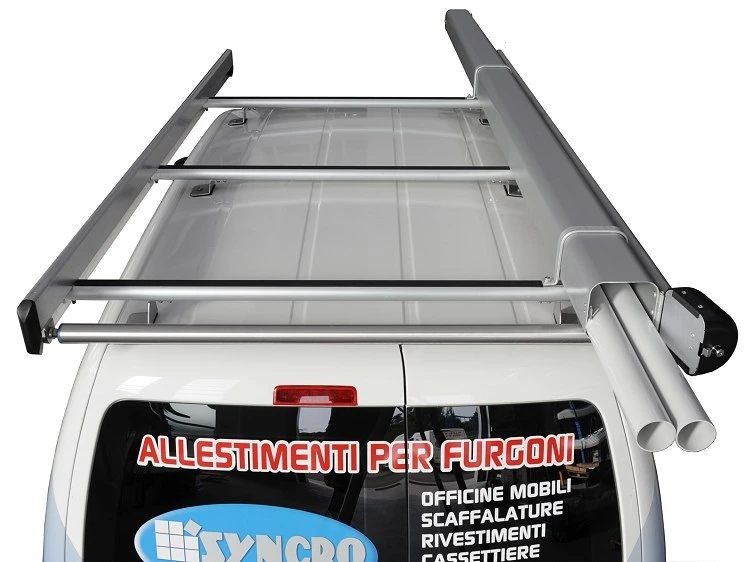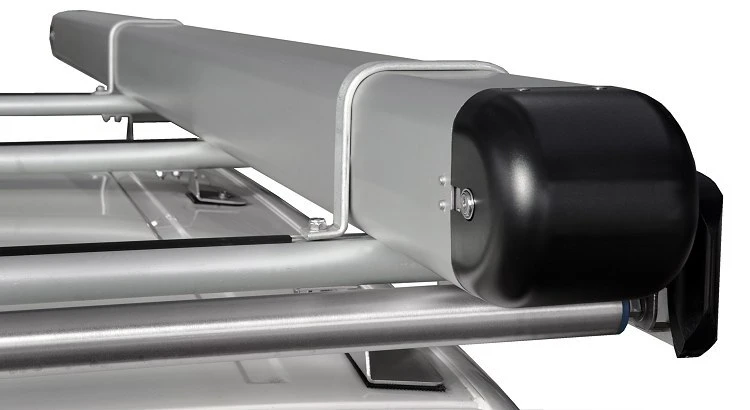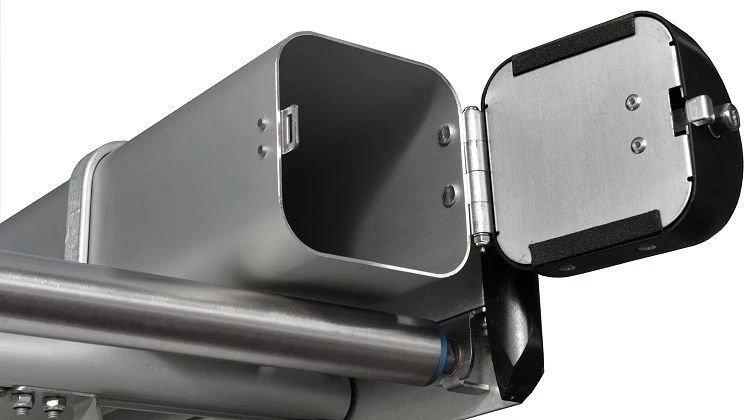 The Syncro System aluminum tube carriers fit perfectly into the modular roof rack system. They can be fixed to the cross bars, to roof racks and ladder racks, and can be placed in any position on any van.
Like all Syncro upfit components, a tube carrier is an investment that pays over time. Even if you change your van, you can easily re-mount it on the new vehicle.
Constructed in powder-coated, solid aluminum – made for enduring all weather conditions.
The carriers have double end covers that come with their own locking system, for assuring maximum safety on the road.
The tube carriers are 3000 mm long.
ROOF-TOP LADDER ACCESS FOR VANS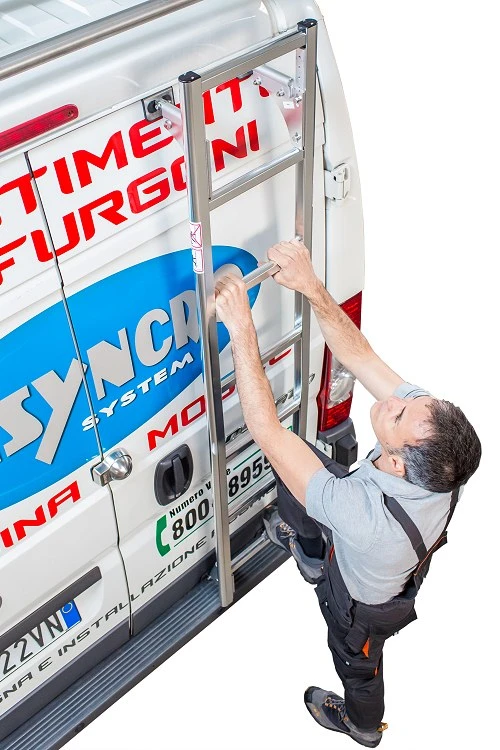 Aluminum ladders that mount to the rear door of your van, make it easy and safe to have access to the roof of your van. They are made of lightweight, weather-resistant aluminum and can be mounted without drilling. Ladders complete with mounting kits are available for most of medium and large size panel vans.