PROTECTION FOR YOUR VAN, WITH OR WITHOUT RACKING
Syncro system comprises a comprehensive product range for the inner lining of your vehicle: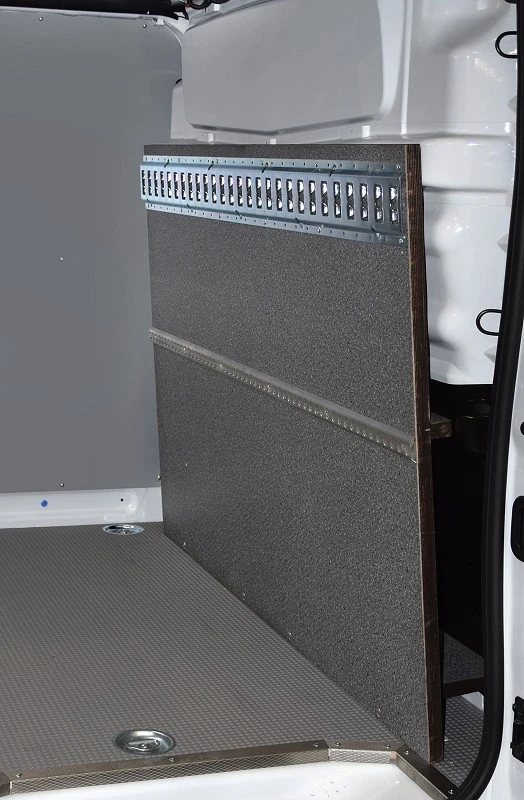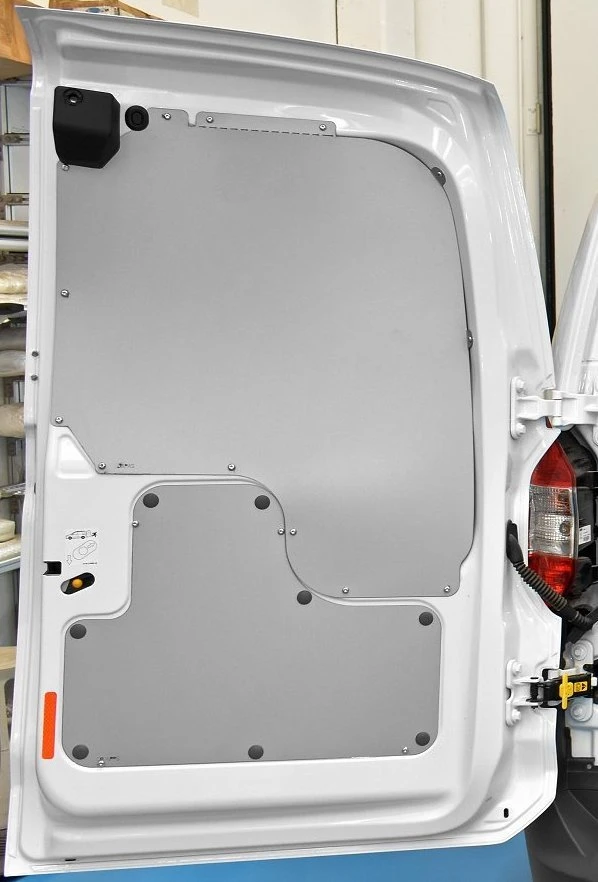 BULKHEAD COVER in laminated wood with anti-slip resin coating or chequered aluminium, SIDE LINING AND DOOR LINING in galvanized and pre-painted steel or anodized aluminium.
PROTECT YOUR VAN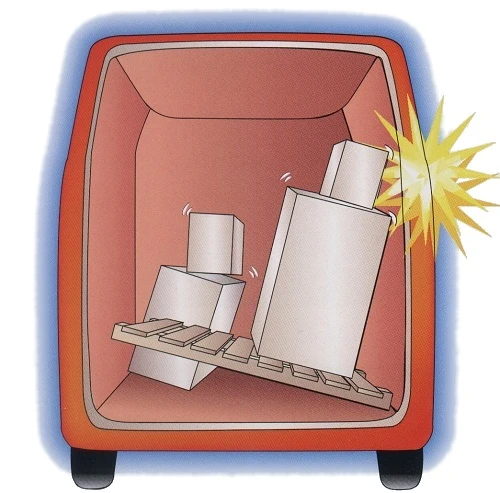 Vans are not usually provided with inner protections: it is quite easy therefore to badly damage the bodywork when transporting goods, tools or equipment. Protect your van with Syncro system lining!
Inner lining are much more stronger than bodywork, they absorb knocks efficiently preserving bodywork and resale value of your van.
SOME EXAMPLES OF VAN LINING
Syncro supplies a range of protective liners for all makes and models of van, pre-cut to shape and ready to install! 
You can view examples of body and floor lines for the Fiorino Fiorino, Citroen Nemo, Peugeot Bipper, Citan, Fiat Ducato, Fiat Talento, Fiat Doblo, Citroen Berlingo, Peugeot Partner, Caddy, Sprinter, Transit, Custom, Transporter, Combo, Connect, Daily, Master, Jumper, Trafic, Vito, Vivaro, Kangoo, Movano, Jumpy, Boxer, Expert, Crafter, Interstar, Primastar, Dokker, 
NV300, NV400, NV200, Toyota ProAce and other models besides.
All side lining and other van protections are pre-cut and predrilled, ready for installation.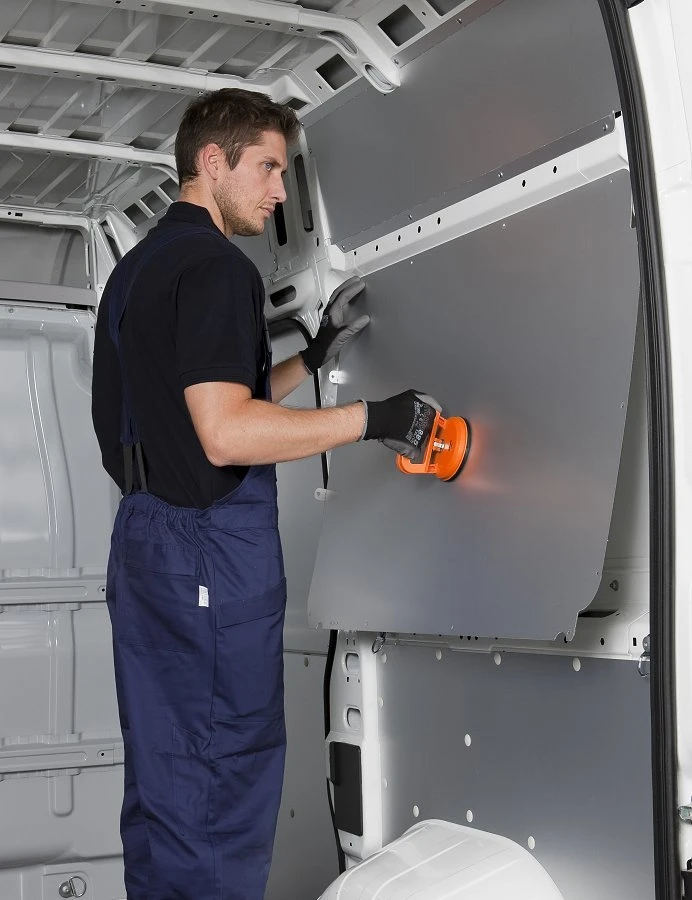 You just need self-drilling screws, rivets to carry out installation in a few hours: it usually takes 2 hours only!
PROTECTIVE PANELS FOR VAN CARGO CEILING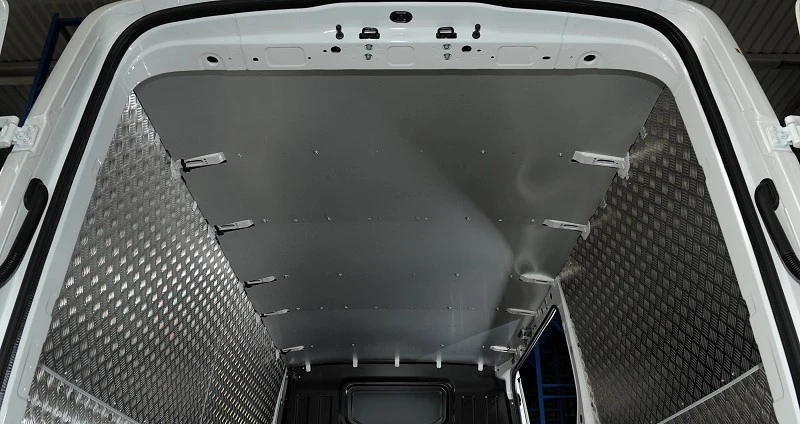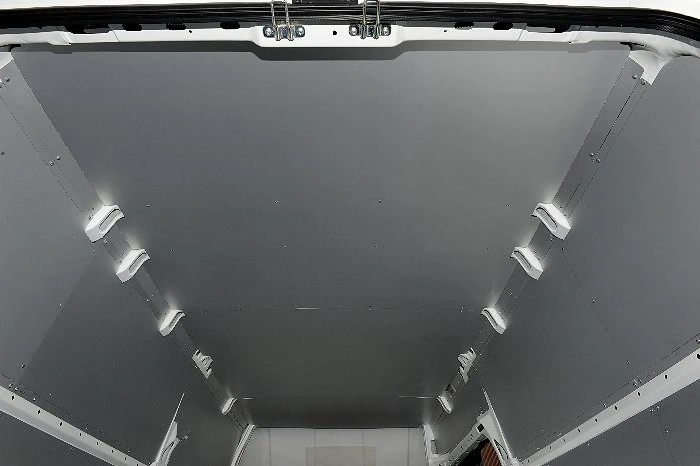 Protective paneling for those who need to safeguard their van cargo ceiling. The laser pre-cut and pre-drilled panels are available in pre-coated steel, aluminum, or alveolar plastic. They create an effective shield, preventing damage from dents and bangs that inevitably occurs when transporting material and equipment.

In these pictures, you can see a Fiat Ducato upfit, complete with anodized aluminum protective ceiling panels.
OTHER VAN PROTECTION PRODUCTS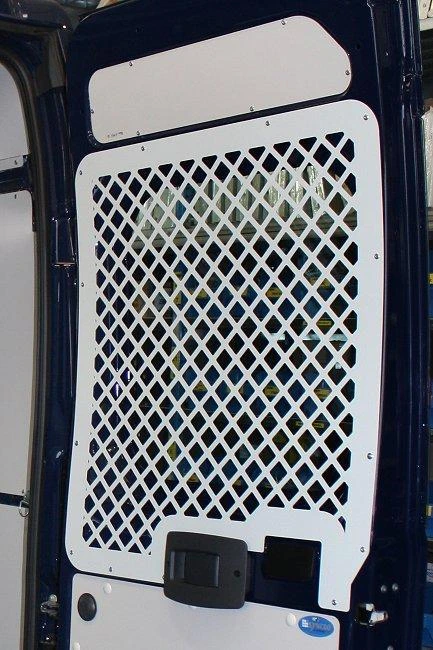 Screens for rear windows
PARTITION WALL LINING TO PROTECT THE CARGO AREA OF YOUR VAN.
Lining in resin coated laminated wood or chequered aluminium to protect the partition between cabin and cargo department.
BLIND SCREENS FOR REAR DOORS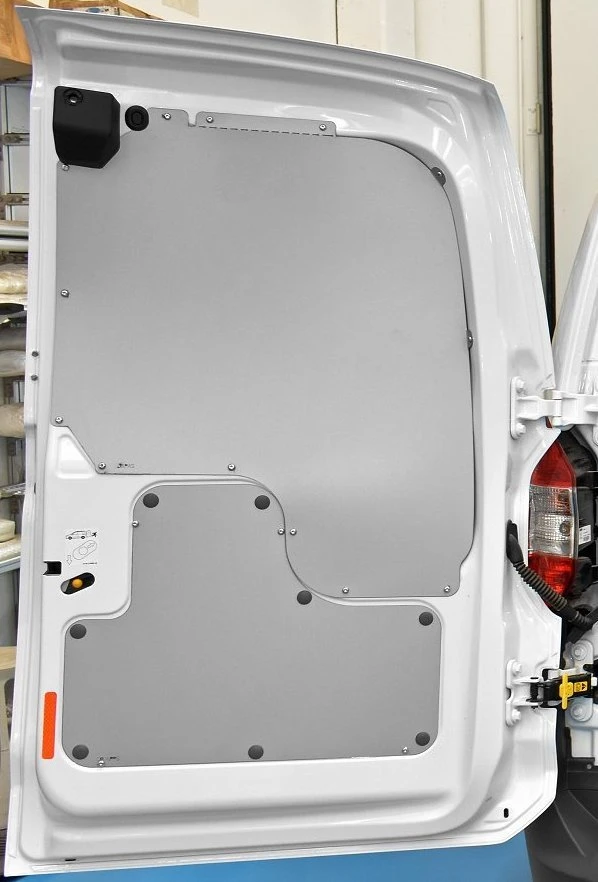 Protect your service vehicle with blind screens for rear windows.
PERFORATED SIDE LINING
Side lining in aluminium or steel are also available perforated for hooks installation.
WHEEL HOUSE COVERING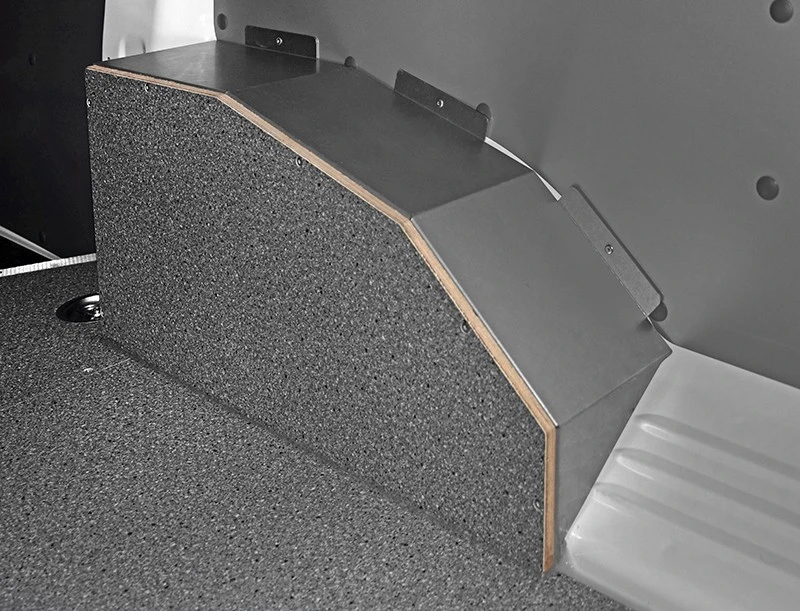 When just a side is equipped with a racking solution, it is essential to protect the other side where usually tools and equipment are loaded. An ideal solution are Syncro System wheel house cladding: steel housing and wood or aluminium lining.
CEILING STORAGE
The practical new accessory that turns the ceiling space in the cargo area of your van into convenient storage space – complete with front locking door panel.
Ready for installation: available for the Ducato, Jumper, Boxer, and the Daily.