RACKING WITH SHELVES AND DRAWERS FOR THE CRAFTER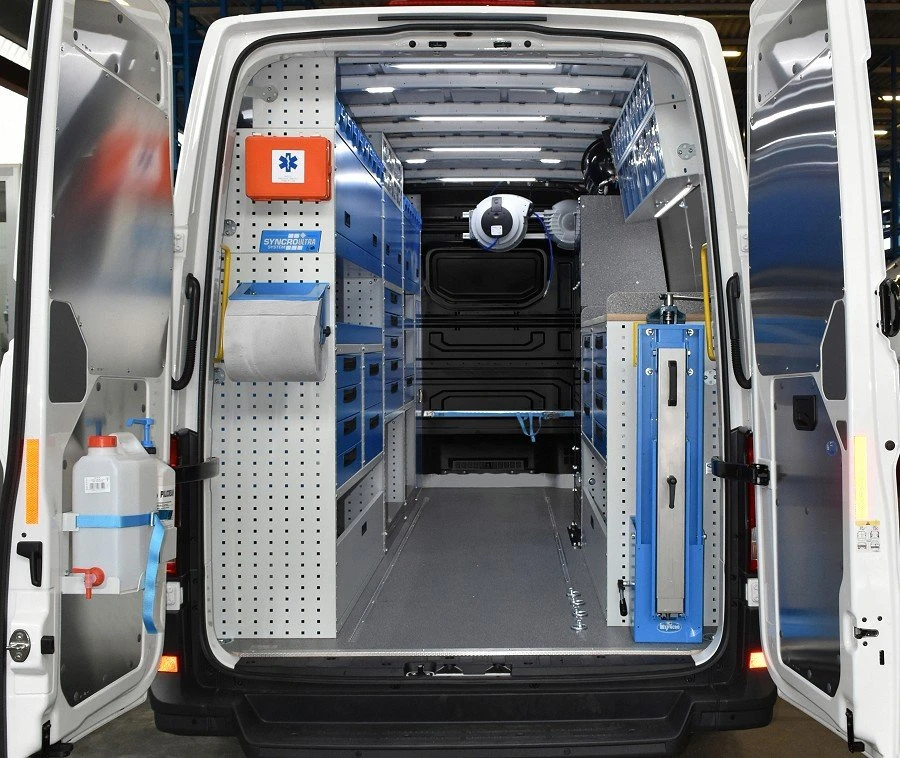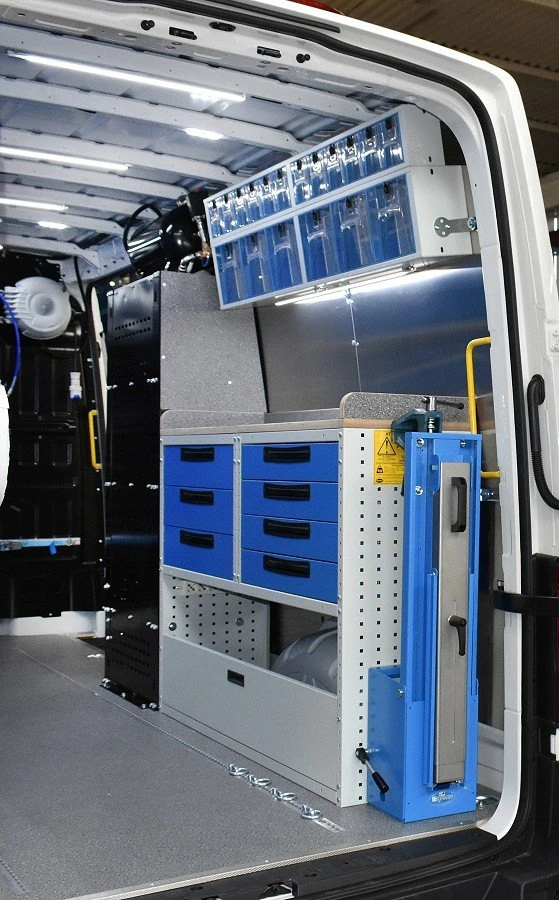 The first version of Volkswagen's large van was launched in 1995. Made by Mercedes Benz AG in Dusseldorf, it was first sold as the VW LT.
The second version was introduced in 2006 and rebranded as the Crafter.
The third series appeared in 2017 and marks a major departure from the past. VW has decided to ends its historic collaboration with Mercedes and produce the van in-house. A large new factory has been built in Poland for this purpose.
The Crafter is a large van with a voluminous, square load compartment. This makes it ideal for conversion as a mobile workshop. Even with a racking system and all the materials and tools needed for a job in place, the Crafter still has plenty of room left to carry even bulky cargo.
A racking system made up of drawers, shelves, worktops, plastic containers, cabinets and various useful accessories like lights, cargo straps, containers, components cases, vice supports etc. has transformed this Crafter into the ideal mobile workshop!
A MODERN VAN THAT'S IDEAL FOR INSTALLING RACKING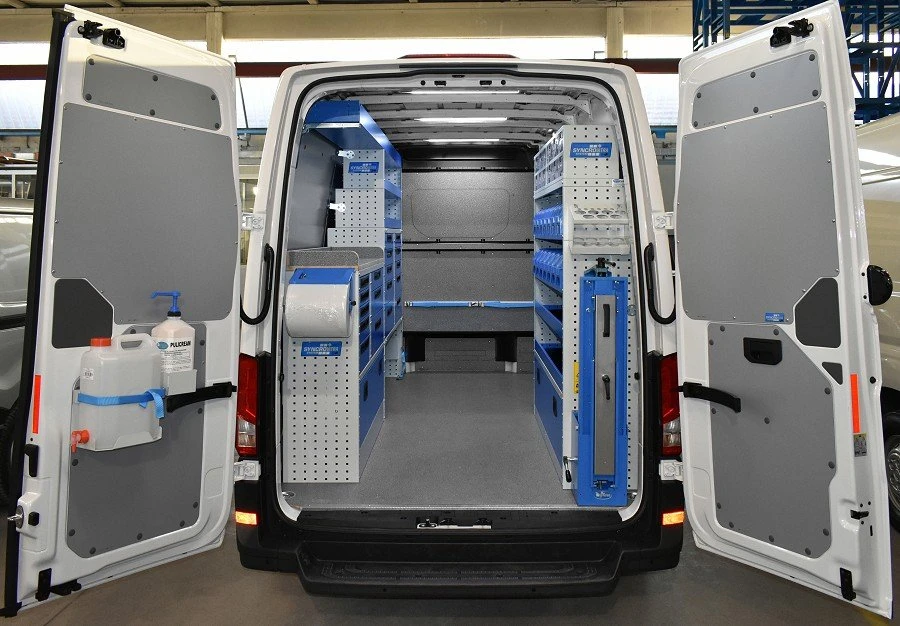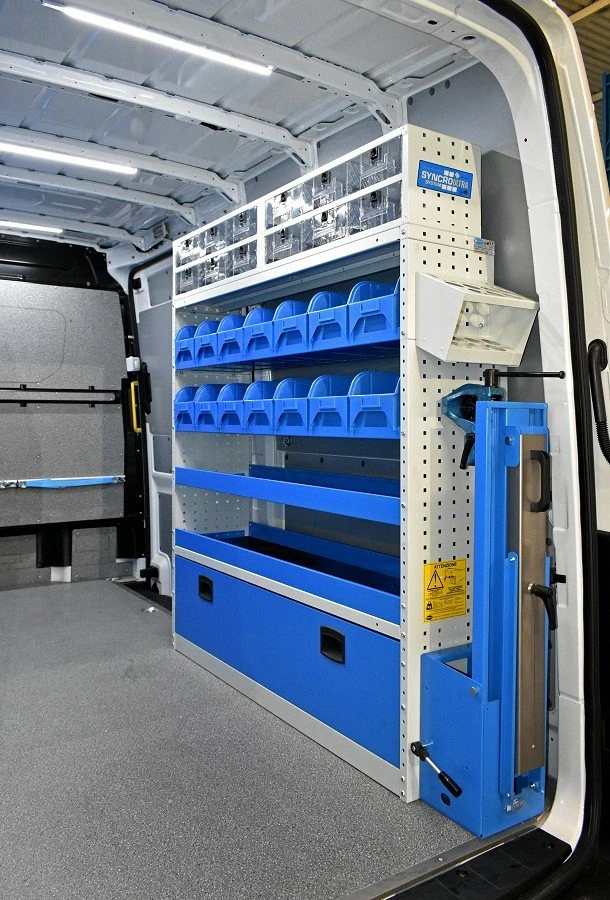 Volkswagen is betting hard on the large van segment and the ultra-modern Crafter has all it takes to dominate the market.
The square, protrusion-free shape of the cargo space makes the Crafter perfect for installing shelves, drawers and other racking modules to convert the van into an efficient mobile workshop.
These photos show how Syncro's installation team fitted a set of shelves on the left of the van and, on the right, a wheel arch cabinet, drawer cabinets with metal drawers and case trays, more shelves - this time with removable plastic containers - and, at the top, a cabinet of tilting transparent containers.
FLOOR PANELS FOR CRAFTER, SIDE LINING FOR CRAFTER
Syncro System catalogue includes floors for Crafter both in laminated marine wood or chequered aluminium, that can be anyway fitted in combination with that provided from van manufacturer for heavy duty use. Tough side lining for inner protection are also available as kits ready for installation.
There are than drawer units, racks, shelves, workbenches, plastic containers, lockers, many useful vehicle accessories, loading ramps, roof and ladder racks
ROOF RACKS AND LADDER RACKS FOR CRAFTER
Syncro offers a wide range of roof racks and ladder racks for Crafter. The roof rack system is modular and can be personalized according to your needs. The exclusive roof bar with aerodynamic profila make Syncro roof racks and ladder racks really silent.